You Can Get Free Special Skins From the MLBB Halloween Event, Here's How!
Moonton as the developer of Mobile Legends, of course, always celebrates special days by holding very interesting events.
In the near future, this year's Halloween which will be coming soon, it is also not too late to make an interesting event with a special skin as a prize.
Of course, there is no limit for users to get these cool skins at the upcoming Halloween event.
READ ALSO: Not Albert or Ferxiic, This is the Best User Assassin in MPL According to Sanz!
Just Login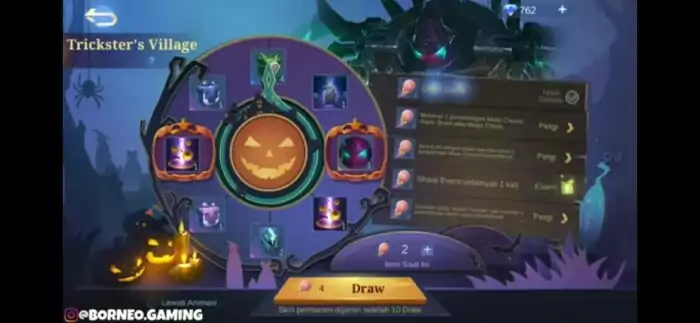 Interestingly, you only need to login and complete the mission to get one of Terizla's Special skins.
The mission itself is arguably very easy and can be done by all users. Well here is the mission.
---
Cheap MLBB Diamonds

---
Login to the game: 1 Halloween candy
Play 1 ranked match, classic or magic chess: 1 Halloween candy
Team up with friends and play ranked or classic mode: 1 Halloween candy
Share event once: 2 Halloween candies
Use Lolita skin "Impish Trickster" in classic/ranked mode: 2 Halloween candies
Later, you can exchange these candies for gacha where 4 Halloween candies will get 1 time gacha.
In the 9th gacha, you can be sure to get Terizla's cool skin.
The mission itself will be reset every day so you only need about 5 days to get Terizla's Special skin.
Coming On October 27
Halloween itself is usually held at the end of October, namely on October 31 to be exact.
Of course, the event will also be close to Halloween celebrations in the real world and is predicted to be present on October 27, 2021.
This is of course still very long, but of course you can prepare yourself to record the date of the event.
READ ALSO: Not One Billion, It Turns Out This Is The Transfer Price For An RRQ Xinnn!
Don't forget to visit the SPIN Website for other latest updates, and follow our Instagram and Youtube.