You Can Get Free Epic Limited Skins From Mobile Legends, Here's How!
Mobile Legends is now one of the biggest MOBA games in Indonesia and likes to share cool skins through their collaboration events.
The event is certainly the most awaited event by fans for them to be able to get rare skins that have been coveted for a long time.
Recently, Mobile Legends in collaboration with Sour Sally held a giveaway event with the main prize getting Lancelot's Epic Limited skin.
READ ALSO: This is the Reason Saber is Effectively Used as a Midlaner, Makes Opponents Mentally Affected!
Just Answering Questions
Different from the previous giveaway events that have been held, this time you only need to answer an easy question about the 5th MLBB Anniversary event.
So here's what you need to do to get a chance to win the cool skin.
Make sure you follow the @realmobilelegendsid and @soursallycoid accounts
Mention 3 of your friends in the comments column
Include ID + MLBB Server and also your answer
Comment as much as possible for more chances of winning (1 user comment maximum 3 times)
Example of comments: @teman1 @teman2 @teman3 (1234)123456789 The answer: A
Of course, these conditions are quite easy, so that all people who are interested in the giveaway can follow.
---
Cheap MLBB Diamonds

---
There will be 10 winners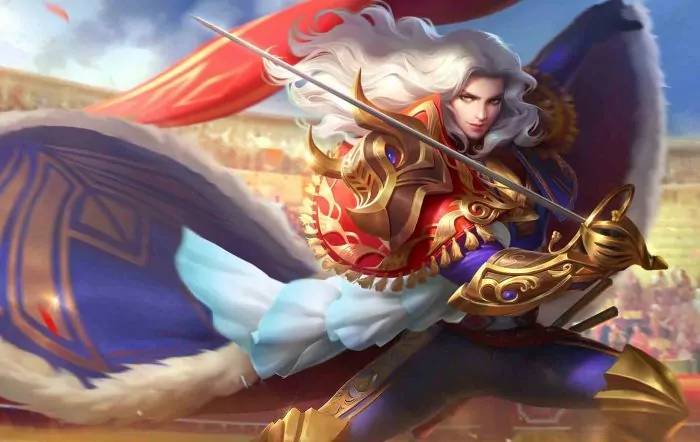 Interestingly, this event will have 10 lucky winners who will have the opportunity to get one of Lancelot's limited epic skins for free.
Meanwhile, the remaining 9 winners will receive Hayabusa's Future Enforcer skin and the winners will also be given Sour Sally vouchers.
10 lucky winners will be announced on September 15th via IG Story belonging to the official MLBB ID account
READ ALSO: Not a Top Pick yet, this is Aulus's weakness that you must know!

Don't forget to visit the SPIN Website for other latest updates, and follow our Instagram and Youtube.