Hi Buddy Booyah!
Is Buddy Booyah a Free Fire player who often waits for the FF Top Up Bonus event? Of course, this is because the FF Top Bonus always offers attractive prizes.
It comes every time, not even that there are 2 Top Up Bonus events in one day. All of that, of course, makes you more efficient and doesn't have to spend more on Free Fire.
Also Read: Save the Date, It's Lone Wolf 2v2 Mode Release Time on Free Fire!
Also Read: New Player, RBR.FuddinMS Has New Strategy in FFML Season IV!
Well, soon Free Fire will have a FF Top Up Bonus event by bringing in an item that is no less interesting. What is the item? Here's Booyah News has a full leak!
Motor Bike Cobra FF Bonus Top Up Free Fire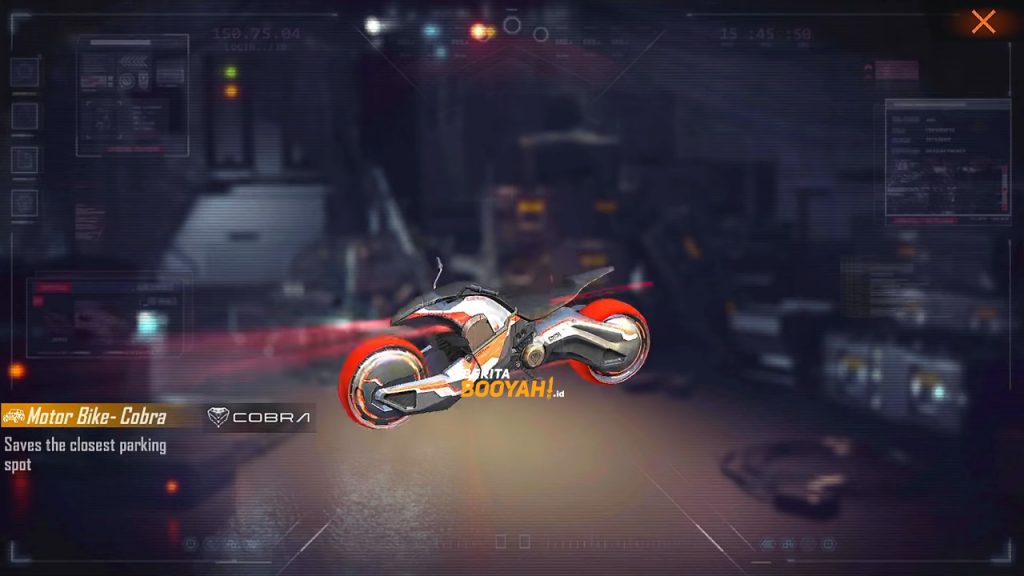 Motor Bike Cobra FF will be a prize in the newest Free Fire Top Up Bonus! As the name implies, this motorcycle skin is actually present in welcoming the Cobra event which has been present some time ago.
On this Cobra FF Motor Bike skin, Buddy Booyah will find a red motorbike. In addition, if you look at how it looks, Motor Bike Cobra FF is one of the best Motorcycle skins in Free Fire.
The Top Up Bonus event to get this Cobra FF Motor Bike will take place from August 13 to August 20 2021. Buddy Booyah can have it by doing Top up at least 140 Diamonds.
Make a top up worth a minimum 140 Diamonds.
Visit the In-game Events Tab Event>Top Up Bonus.
Click "Take".
Prizes will go directly to Vault/Collection you.
If according to Buddy Booyah himself, how does this Cobra FF Motor Bike skin look, are you interested in getting it in the latest Top Up Bonus event on Free Fire?
---
Don't want to miss a series of other interesting information about Free Fire? Don't forget to follow Tiktok, Instagram, Facebook, and YouTube from Booyah News!