Hi Buddy Booyah!
Right on July 3 yesterday, we have a new character named D-bee. This D-bee character must be familiar to Buddy Booyah's ears, because previously D-bee was present and could be tested on the Advance Server in May-June yesterday.
A street dancer, D-bee has skills passive named Bullet Beats, i.e. when at maximum level, skillsit can increase moving speed by 15% and accuracy by 35% when shooting while moving.
Also Read: A Series of New Views Enliven Free Fire x Street Fighter V Collaboration!
Also Read: Here are 2 New Prizes in Exclusive Chest Elite Pass Season 38 July 2021 FF!
For Buddy Booyah who are interested in using D-bee to fight, Buddy Booyah can fill the slot skills D-bee with 3 characters below!
Joseph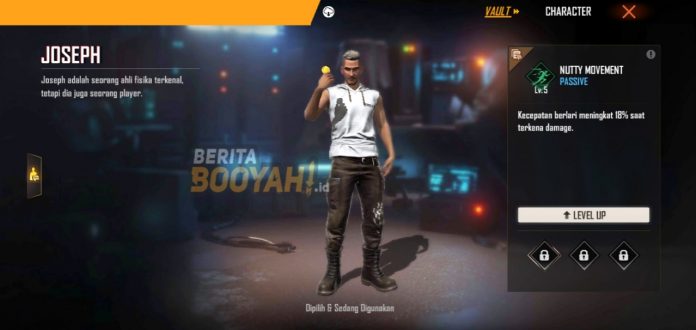 Joseph is a famous physicist. With skillsthe one called Nutty Movement, Joseph is able to increase his running speed when hit damage by 20% at max level.
By using skills Joseph in the slot skills D-bee, Buddy Booyah can be faster and more agile when shaking or escaping from enemy attacks.
Hayato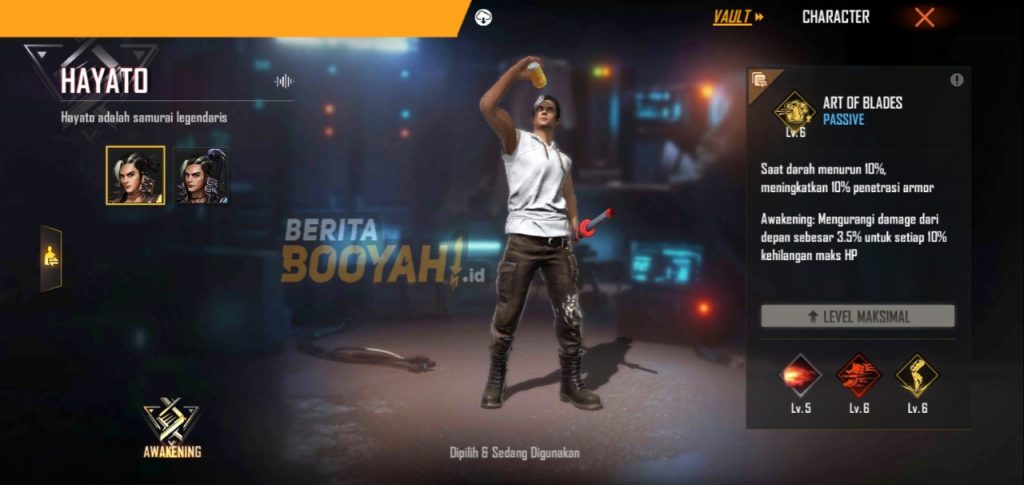 Be equipped skills Art of Blades, Hayato is able to increase armor penetration by 10% when 10% HP decreases. In addition, Hayato is also equipped awakening skills which enables him to reduce damage from the front by 3.5% when each lose 10% of max HP.
The combination of Hayato and D-bee will make Buddy Booyah's front side more immune and resistant to damage. In addition, Buddy Booyah will also get an increase in accuracy, running speed, and armor penetration thanks to the combination skills Hayato and D-bee.
DJ Alok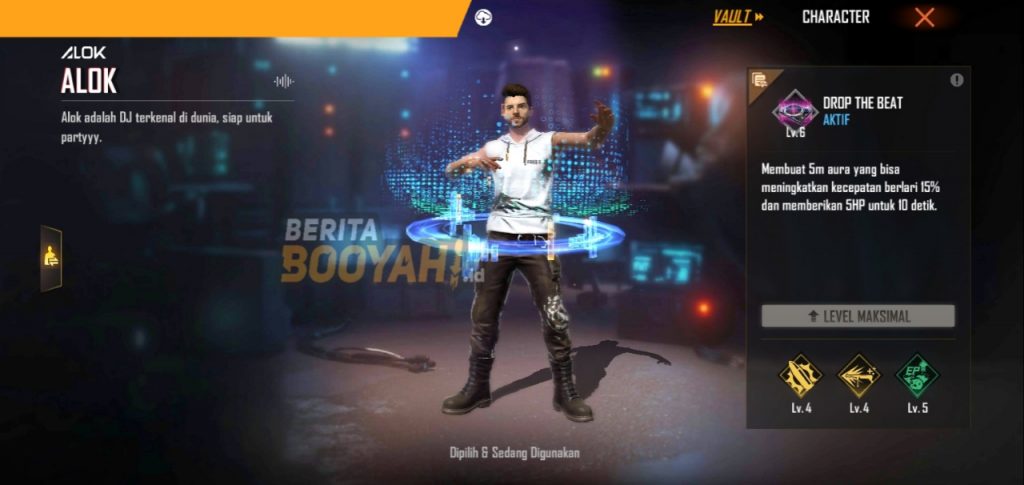 Finally, Buddy Booyah can combine D-bee with DJ Alok's character who has skills active overpower. Skills Drop the Beat from DJ Alok will help Buddy Booyah recover HP when fighting in close combat against enemies.
Those are 3 characters that Buddy Booyah can mix with D-bee. Are Buddy Booyah interested in combining the 3 characters above with the new character D-bee in Free Fire?
---
Don't want to miss a series of other interesting information about Free Fire? Don't forget to follow Tiktok, Instagram, Facebook, and YouTube from Booyah News!