WSL Season 3 Playoff Results: RRQ Mika Successfully Reach Top Three!
The WSL Season 3 Playoffs finally entered the second day by bringing together the teams in the lower bracket and the final in the upper bracket.
Entering the second day, of course, the match became more heated with other surprises given by MBR Delphyne, the dark horse of WSL Season 3.
In addition, the dominance of the Belletron Era is also increasingly unstoppable after showing his might in the final upper bracket.
READ ALSO: WSL Season 3 Playoff Results: Morph Falls, RRQ Mika Drops Down!
Match Recap
Alter Ego Nyx vs MBR Delphyne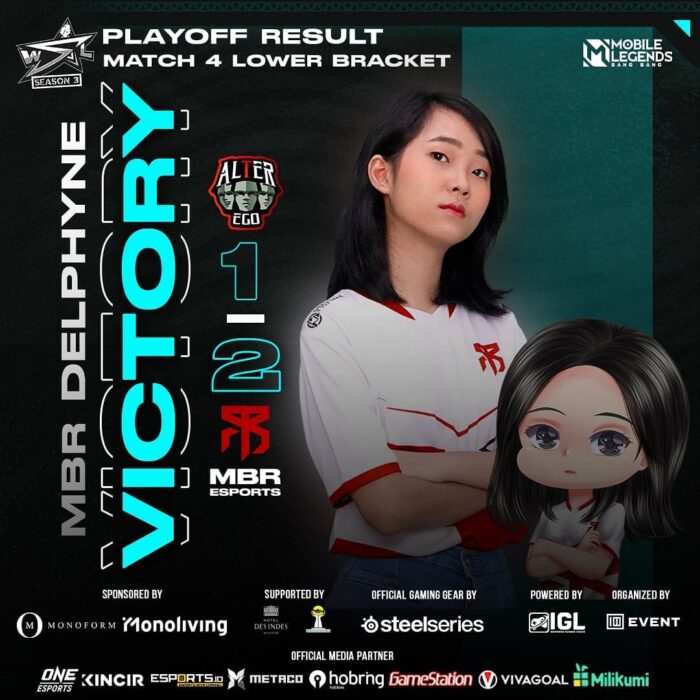 The second day of the Playoffs directly brought together Alter Ego Nyx who the previous day lost to RRQ Mika against MBR Delphyne.
While winning in the first game, Alter Ego surprisingly had to fall from MBR Delphyne after MBR Delphyne appeared crazy in the second game and the third game after SKYE was completely unstoppable.
---
Cheap MLBB Diamonds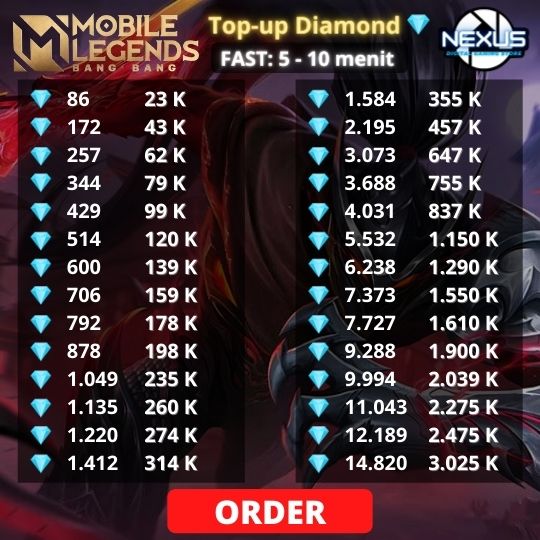 ---
In addition, credit also needs to be given to THALL who played well as a roamer by successfully kidnapping AE Staceyy continuously.
Belletron Era vs EVOS Lynx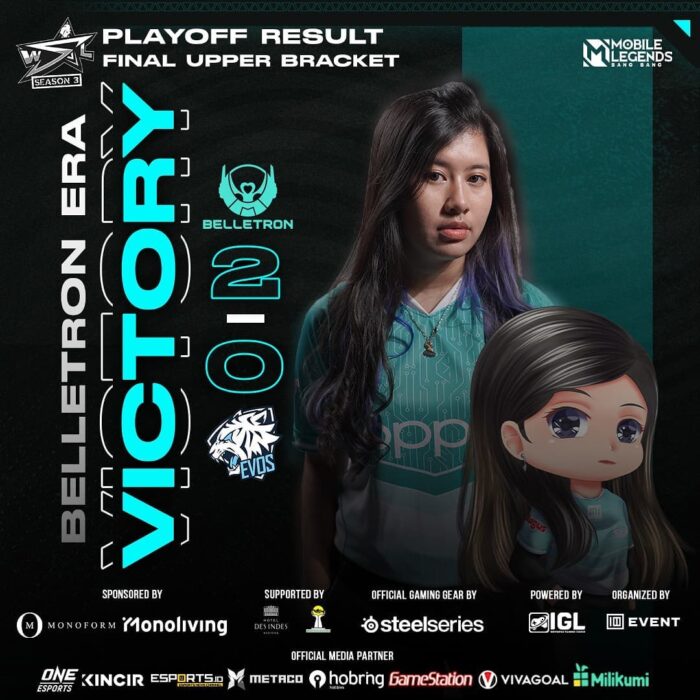 The next match immediately presents a big match by bringing Belletron Era and EVOS Lynx together in the upper bracket final.
Even though it had time to balance the Belletron Era game, in fact EVOS Lynx had to admit the superiority of BTR Razeboy's team 2-0 without reply.
In this match, the Belletron Era still displayed their dominance by playing well as a team.
RRQ Mika vs MBR Delphyne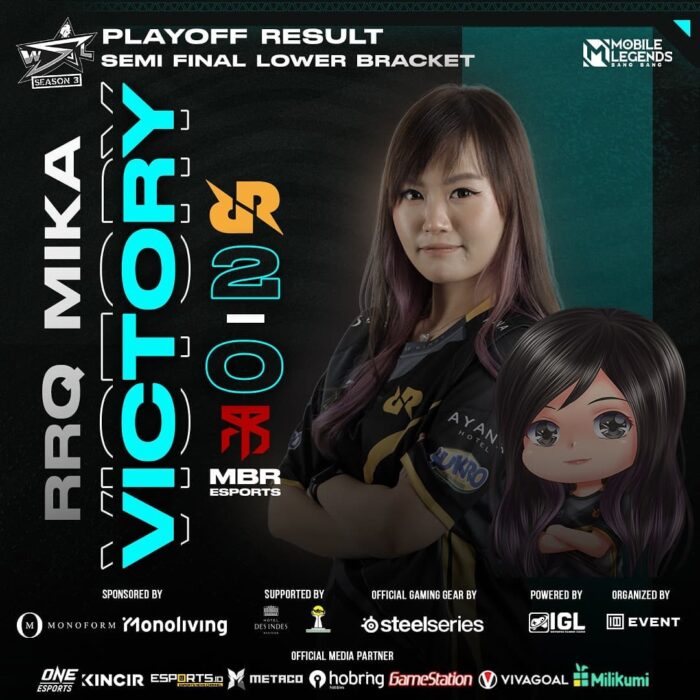 RRQ Mika, who previously lost against EVOS Lynx, had to go down to the lower bracket to face MBR Delphyne, who previously successfully repatriated Alter Ego Nyx.
The match was certainly running very fierce as evidenced by the minutes of play that always penetrated more than 20 minutes.
RRQ Mika himself succeeded in securing victory after making a phenomenal comeback in the first game while ensuring that they would return against EVOS Lynx in the lower bracket final.
READ ALSO: These are 5 Top Tier Jungler Heroes in August 2021, Really Must Pick!
Don't forget to visit the SPIN Website for other latest updates, and follow our Instagram and Youtube