Will Evolution Famas Be Released on Free Fire (FF)? of course this is already a very good choice, even waiting.
Because this skin is present at the time in the game too, it will make all of you even cooler.
That way, make sure to take advantage of this latest update, so that later you won't miss all events like that.
Of course this can be the most powerful Skin Evolution, so you can use it when competing against existing enemies.
Because we ourselves also know that only 4 Evolution Skins in Free Fire have become an option that you shouldn't miss all of them.
It's not just like that, where Evolution Skin is currently the most sought after.
Even for news about whether Evolution Famas will be released on Free Fire (FF)?, we must know it more clearly now.
Curious? Let's see the explanation in the article below.
Will Evolution Famas Be Released on Free Fire (FF)?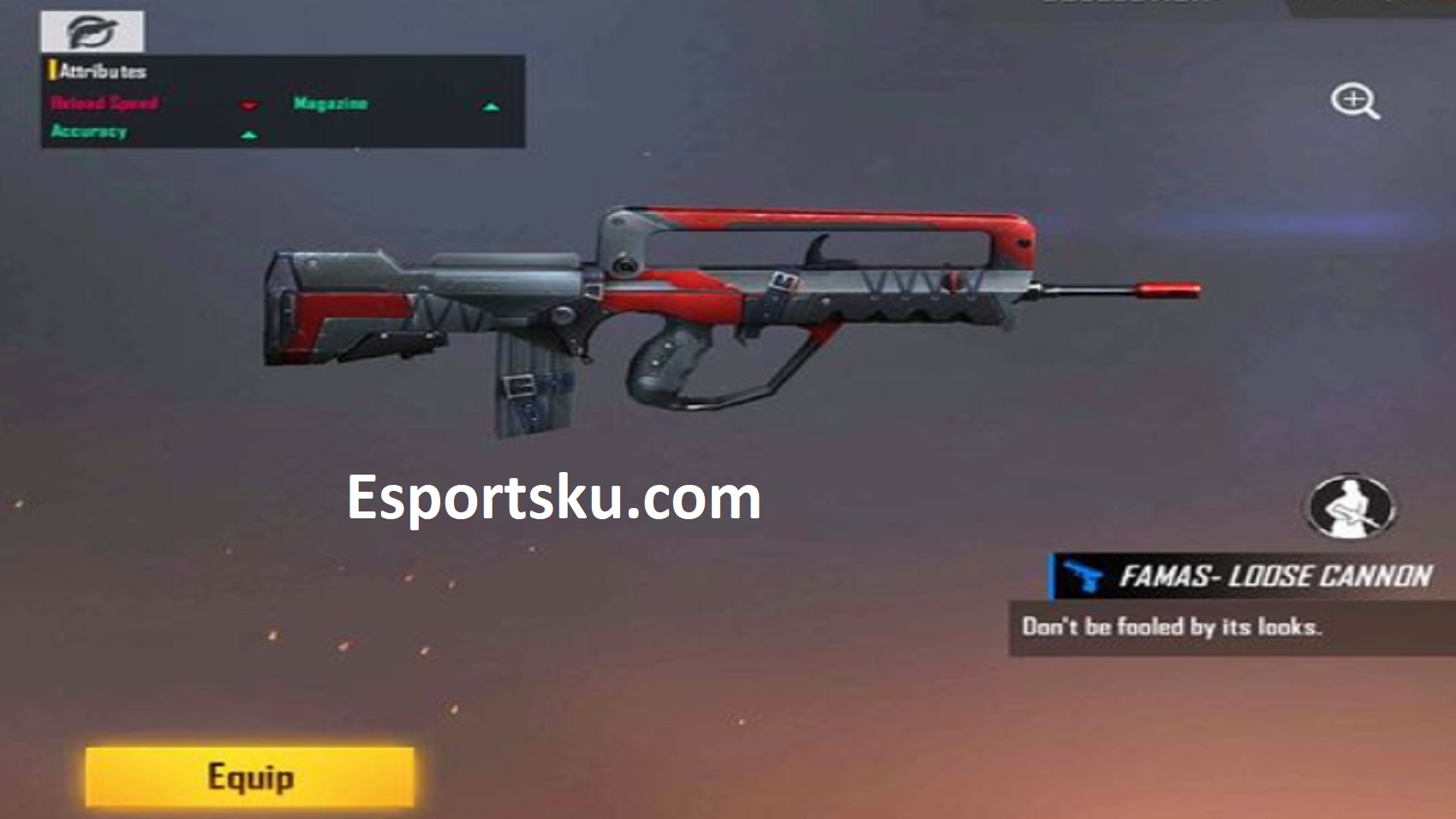 For now there is the latest leaked issue, if later in the Skin Evolution feature there will be a weapon that changes shape.
Where this is present for the Famas Free Fire Weapon, which gets a new Evolution and is quite Special for the upcoming OB29 Patch as well.
Of course, with the presence of the Latest Evolution Feature in Free Fire, this new thing will turn this Famas Weapon into a super OP.
Because with the latest Evolution changes now, it is indeed one of the best choices that we shouldn't miss at all.
That way maybe the latest changes from Famas that were hit by Evo, will be even stronger than we imagine right now.
Ob29 will be released in August 2021, so make sure we are all ready for an update like this.
Maybe this latest leak is true, because there are already many tablets discussing Evolution Famas and even Dataminer has also done that.
So it is very likely that Evolution Famas will appear after XM8 Evolution Free Fire has ended.
What do you think about the presence of a new Evolution, for this Famas weapon, which is rarely used by many players when competing later.
The name of Evolution Famas is Ghost Face, if in the outer film it is a ghost / Physocpath who is quite cruel.
Maybe later this skin will be feared by all players, because of its great power.
Therefore, those of you who like this Famas weapon, should be able to try this weapon, especially with a skin that is already at Max level.
We can't be sure yet if this Evolution will come quickly, maybe soon there will be a leak of the appearance of this new Famas.
That way you will be even more enthusiastic, to play Free Fire without anything to be afraid of if you have used the new Skin.
The evolution for this Famas Weapon is really interesting, of course, even though it hasn't been presented yet, but there are a lot of players waiting for it.
So it's been confirmed, that this will be the best Skin that you should be able to have even though you can only Evolution 1 time.
It's better if we just prepare Diamond first, so that later it can be used immediately so that we can immediately do Evolution quickly.
Especially to know the price of the Evolution Skin Free Fire, indeed the total is up to 2 million more for 1 weapon only. If you are sultan, of course things like this are no longer a problem.
After knowing whether Evolution Famas will be released on Free Fire (FF)?, maybe that Evolution is the most different from other Skins too.
So if you think about the Evolution, will this be one thing that is quite interesting to try?
We'll just have to wait for his presence, on the upcoming OB29.
But you also have to know how to get a free magic cube on Free Fire, so you can have lots of bundles in the exchange event later.