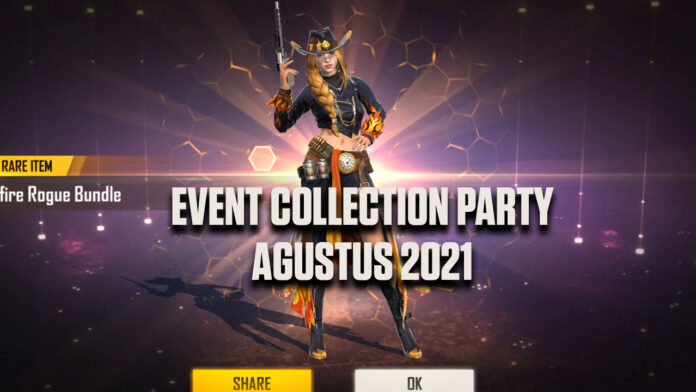 Wildfire Rogue Bundle Present at the FF Collection Party Event!
One of the Free Fire (FF) events that offers players very cool exclusive bundles is the Collection Party event.
At the previous Collection Party event, FF players had the opportunity to get a Chun-Li bundle from Street Fighter. Well, this time at the Collection Party event in August, there is a new bundle!
Also Read: New FF Top Up Bonus: Gloo Wall Netherworld Troops!
For those of you who are curious about the bundle, in this article we will discuss more about the August 2021 Collection Party event!
Collection Party August 2021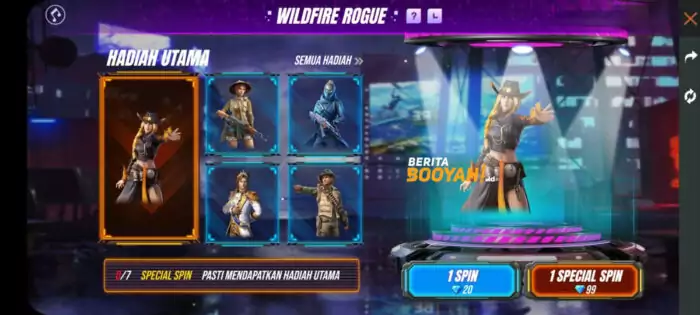 The new Collection Party event will take place from August 4-10, 2021, and the main prize for this event is the Wildfire Rogue Bundle!
To play this event, Spinners must spin using Diamonds! Here are the diamonds you will need:
First 3x Spins: 10 Diamonds
Next spins: 20 Diamonds
1x Special Spin: 149 Diamonds
If the Spinners do 5x Special Spins (745 Diamonds), you are guaranteed to get the main prize, and in total there will be 5 main prizes.
Also Read: Free Fire Redeem Code (FF) August 4, 2021, New!
Also Read: Leaked Gold Royale Free Fire (FF) August 2021, Persian Theme?
That's the way to get the Wildfire Rogue Bundle at the August 2021 FF Collection Party Event! Don't forget to visit SPIN Website for more information, and follow the account Instagram and Youtube we!
source link