You have to know What is Vest HP Booster Free Fire (FF)?, because this is one of the things that is quite good for competing. If we use the HP Booster, there is a much greater chance of strength in providing defense to the enemy later.
In fact, there are still some things that you can complete, if you have some important things during the match later. Because right now, we can find out that in the game there are several new updates that do look quite interesting and you should try them.
Including the appearance of the Free Fire September 2021 Advance Server, one of the updates that has been tested next. We who play on the server, it means that we already know and are prepared for what will come and can appear in the latest OB which is more exciting.
Then players must know What is Vest HP Booster Free Fire (FF)? one of the parts that will be released soon in this game soon. Of course you will later have many big advantages, if you understand and use it when dealing with enemies.
What is Vest HP Booster Free Fire (FF)?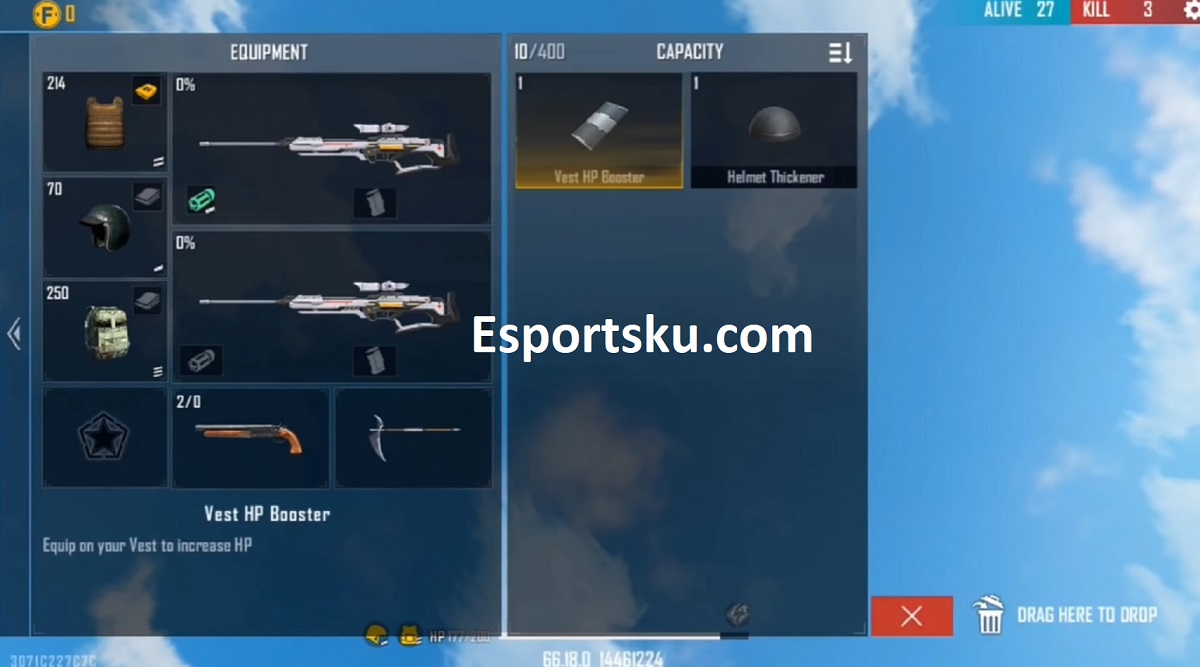 You must know that this HP Booster Vest is one of the newest items, its function can be used on Vest as an amplifier, right. If the player uses this item during a match, then there is a miracle that will happen when you want to fight later.
The HP position on your character is 200, it can be increased by a maximum of more by Luqueta's character. But if you have used this Vest HP Booster, the character will automatically have a maximum HP of up to 220 and it could even be bigger.
Of course this is one part that is quite important, in fact you will later have a chance to survive much longer. But if you are a Luqueta player, surely this Vest HP Booster is one of the parts that we can benefit the most when playing.
Just imagine if you play and kill often, then Luqueta will increase the total from Max HP to 50. Then you use this item and get an additional 20 HP, we can total if the character's HP increases to 70 points for one match.
This is also a part of the Free Fire War Item Attachment, maybe it will help every player who wants to win. We can't just wait for this item to appear, of course the HP Booster has a time or period of use as well.
Reportedly if your Vest is destroyed, then this Attachment will not be used anymore or directly into the Backpack. Remember this is also included in the removable item, if you have a broken vest, the attachment will immediately move.
Just like the weapons that you change during the match, the attachments will not be carried away and will remain in the backpack. Only then if you take another weapon, then it will be installed again.
After knowing What is Vest HP Booster Free Fire (FF)? maybe this will make it easier for you to last longer. Because HP has enough conditions, it will provide absolute defense for those of you who are competing later.
Then also understand Tips for Keeping Vests and Helmets More Durable in Free Fire, so you don't waste this important defense quickly. Wearing it as well as possible, will provide much better protection later.