You must know what is the weapon with the most kills in Free Fire (FF)? This is the answer, so you can answer the quiz right now. Because there are several things that you might be able to get, when playing and participating in events like this right now.
Maybe those of you who always follow the game event, of course you can know what new things you might get later. Because right now there are still various interesting things, because there are several events related to quizzes.
Now we also know that there is a Free Fire 4nniversary Event Schedule, one of the interesting events that you should try to play. Because of this, there are some new prizes, even some additional interesting prizes that we can complete too.
Understand and see What is the Weapon With the Most Kills Free Fire (FF)? because this is one of the new Answers of a quiz.
Answer What Weapon With the Most Kills Free Fire (FF)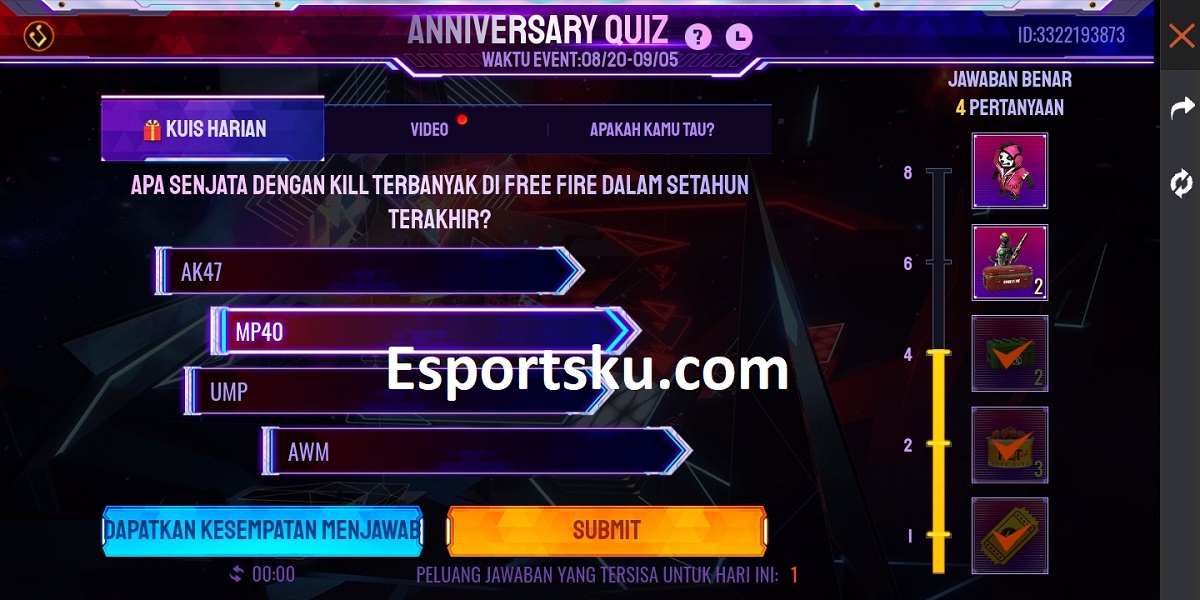 Question: What was the weapon with the most kills in Free Fire in the past year?
You must know this answer now, because apparently we can know that the answer is MP40 in the Free Fire game now. From here it has been proven that in Garena's calculations, the MP40 Weapon has a total of 5 billion total kills.
Just choose the answer because this is the most appropriate, moreover the prizes you can get later are still the same. Maybe from the answers we can see now, it is one of the most popular parts in the Free Fire game.
Yesterday we just found out the most used pet in a year, but now it's the weapon that has the most kills. Maybe you will feel curious to try it when playing, why is this weapon one of the most kill choices of course.
We can say that the MP40 is a powerful weapon, not only in terms of power but also in the agility of the wearer. In this position, you also have to use the weapon as best you can, because it's not easy to use MP40 either.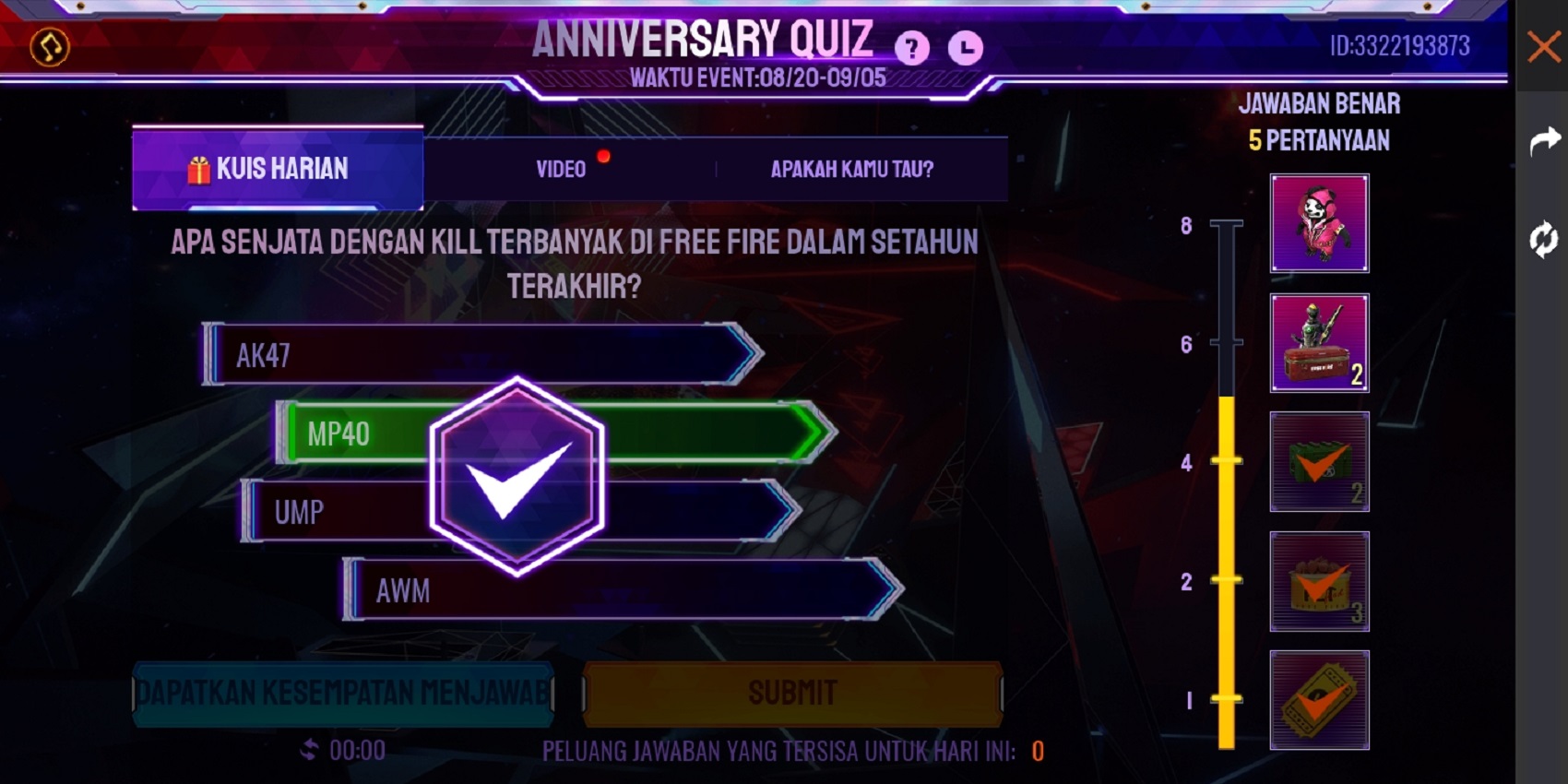 MP40 weapons have a fast Fire Rate, although the damage isn't too big but it's not a problem for that. Even you immediately realize, if indeed the position of this MP40 Weapon is not too fixated on the Damage section.
That's why MP40 weapons get a lot of kills, because this attack is fast and continues to make the enemy lose a lot of HP. First understand how to use SMG Free Fire weapons, so that later you won't have any more trouble when using MP40.
There are already a lot of players playing Rush in this game, it's just that you can't find it too often when playing. But that's the reality that we can convey, because the MP40 can include other weapons with many kills.
Along with the character of DJ Alok, because reportedly these two things have almost the same total kill but only in different categories. What do you think? Are you interested in trying the MP40 directly while competing? it sure looks like fun.
After you know what is the weapon with the most kills in Free Fire (FF)?, because you already know fully about the answer now. You must continue to answer this question as best you can, so that nothing else goes wrong.
Maybe there are some other additions, when you join the Free Fire Memory Album Event right now. Complete each part, then you will immediately get quite a lot of prizes.
Keep visiting Kabargokil for the latest information, Follow our Kabargokil Instagram and YouTube news, too!