Getting to know more about What is the Last Hit for Free Fire (FF) players, of course, you might find a lot of interesting things from this. Because it really knows more about Last Hit, it helps easy gameplay in Squad battles.
Moreover, for now there may still be some additions, if indeed the terms we find in the Free Fre game are many. But you also have to know Artian like that, so that in the future we can have the ability to play.
Even now, we can know the 31 Best Free Fire Terms, maybe you shouldn't miss it if you really like it. Because some of these terms will help you play, to be even better and easier to deal with enemies.
Then now you have to know what is the last hit for Free Fire (FF) players, of course, things like this will help in better battles.
Curious? let's investigate directly the meaning right now.
What is the Last Hit for Free Fire (FF) Players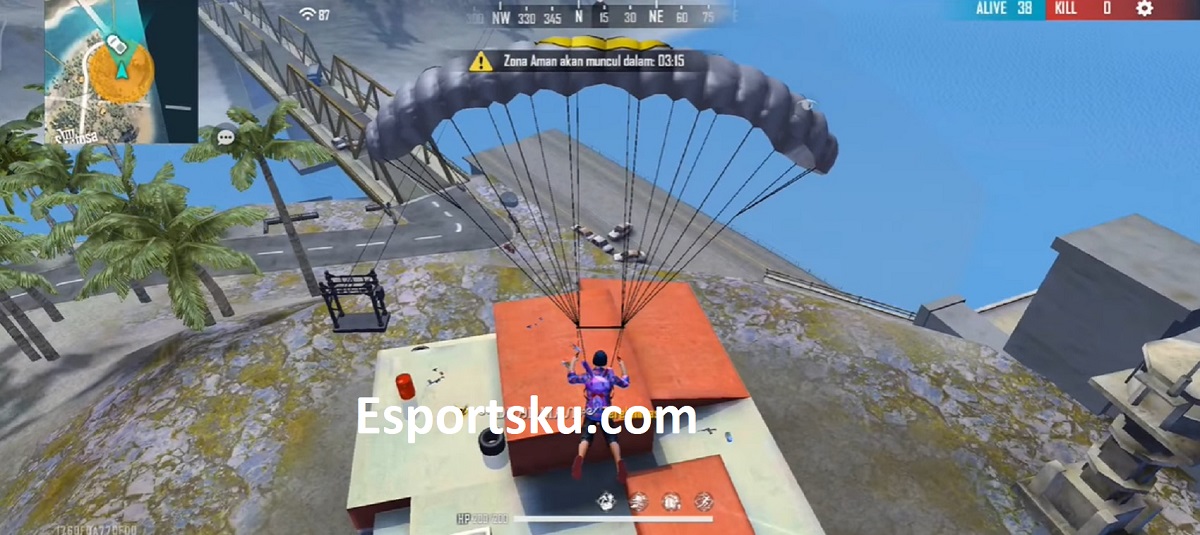 Last Hit or Last Hit is a term that indicates that this is the final attack, we usually call it the Last Hit when playing. You may also know that if you do something like this, you may not find it difficult when facing enemies.
Because the Squad game will be more helpful, if they know Last Hit is really important in a team collaboration. It's different from Kill Steal Free Fire, yes, Last Hit is like giving a sign to a friend if the enemy is really dying.
Even the last major attack will kill him instantly, but for Kill Steal we deliberately take another Kill Player or friend. It's clear that Last Hit is deep into the Cooperation Type, so that those who fail to kill the enemy can continue with other friends.
They will not care if the kill is taken by a friend, but the important thing in doing this Last Hit is information. Let friends know everything and the position of the enemy, so they can give an attack that can make him lose immediately.
But if you can do it yourself, of course not asking friends for the last hit is not a problem. But if for example you do Rush alone in the future, then the enemy runs away, you can ask friends to do Last Hit later.
The ability to play Team might be helped if you understand something like this, as long as you do it as best you can. Last Hit, it's clear that the Last Hit is a Strategy too, so that friends can continue to kill teammates.
Even a strategy like this is still often used by pro players when competing, you shouldn't hesitate when you do it either. Because things like this might give a different impression, if you look at it later.
Maybe it will be fun, when you try and feel it when playing with a squad using the Last Hit playing technique. Because there are a variety of things you might be able to do, if you manage to do it.
How? Do you want to directly apply how to play like that now? practice first because Last Hit is not necessarily an easy thing.
After you know what the last hit is for Free Fire (FF) players, of course this term will provide good cooperation. So that later there will be some chance of winning, if you do this right.
You can also understand directly the Tips for Gank Free Fire, so that the opportunity to do it can of course be achieved. Moreover, it's really good to do a gank, then we add the last hit section like this.
Keep visiting Kabargokil for the latest information, Follow our Kabargokil Instagram and YouTube news, too!