You definitely want to know what is the Drag Shot Technique for Free Fire (FF) players? one of the most powerful attacking techniques today. In fact, there are still many players who use this technique, to be able to get a win faster than usual.
Moreover, to get to know more about some things in this game, usually players will prefer to know the term. Things like this will indeed show an important position, to make it easier for the players to win during a shootout.
There are almost 31 terms according to Free Fire players now, so you can use them in games to help in the future. They wouldn't have too much trouble at all, when using the Technique in the Term because it really helped the player.
Including understanding what the Drag Shot Technique is for Free Fire (FF) players, you may be curious about this. Because we will also have several opportunities and opportunities, so that it is even easier to defeat the Enemy during the match.
What is the Drag Shot Technique for Free Fire (FF) Players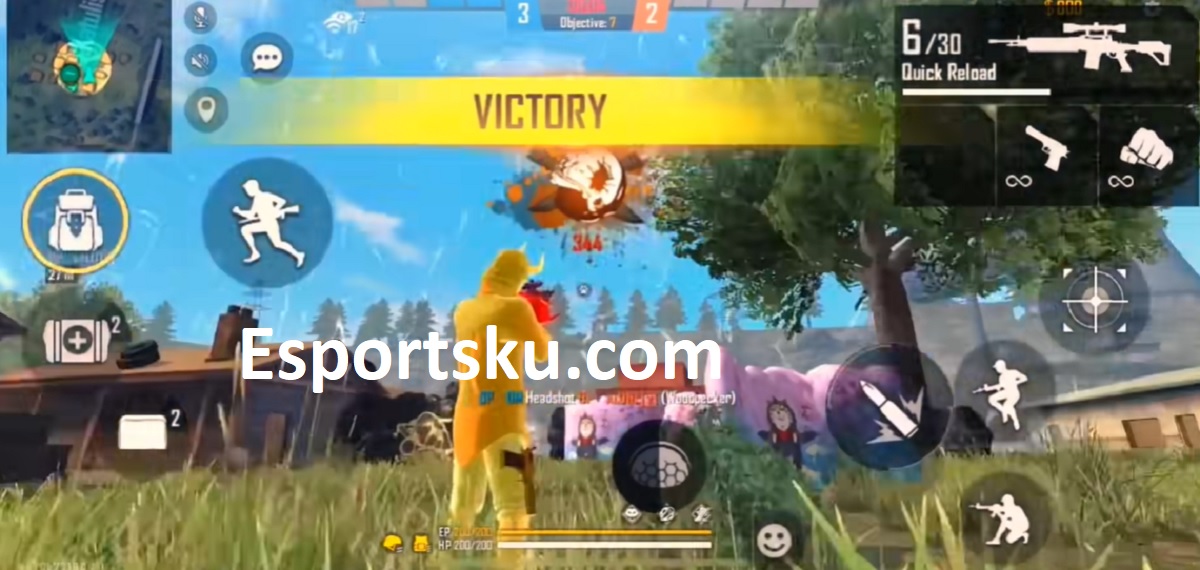 Drag Shot is one of the most powerful Shooting Techniques in this Free Fire game, in fact there are still many who use it. This is also something newbies must know, so that they will have no difficulty in attacking the enemy.
Now for the Drag Shot Technique itself, you will do several movements such as directing the red Aim up. So when you are shooting at the enemy and Aim is red, then the attack moves upwards and a Drag Shot will occur.
It does sound a bit difficult and dizzy, because you have to move Aim up quickly to do it too. But if you do this often as well as possible, then it's no longer a problem for you to try it right away.
Surely a technique like this will help players to more easily deal with long-distance enemies, even their strength is unmatched. It's just that if you want to carry out an attack, you have to force the upward movement of the shot as much as possible.
Remember that this technique will indeed be helped by Aim Assist, but after you shoot, the enemy immediately hits it. So that later at the beginning of the shot, the bullet can also go directly to the head and cause a Headshot.
The weapons we use for Drag Shot are also not arbitrary either, you have to pay attention to the type that will be used as well. If you use weapons like Launcher or Crossbow types, the chances for Dragshot are quite small.
Just learn the Drag Shot Technique in this Free Fire game, launch every setting and you will get more power. The damage we give to the enemy, will continue to hit the head and continue to headshot against strong enemies.
Techniques on FFML players and High Rank, meaning that it will help you to win more easily when facing these enemies. Let's get excited using Drag Shot, shoot the enemy and aim forcibly upwards while still in the Red Aim Assist position.
After knowing what the Drag Shot Technique is for Free Fire (FF) players, then this will be a good opportunity for you too. It will not feel if the enemy is hit by high damage, it will immediately experience a large HP reduction and include fatal things.
Then you have to practice Tips to Improve Aim Free Fire right now, so you won't be easily defeated by this strong enemy. Maybe this Drag Shot Technique will be easier for you to use.