You have to know what the Plinko Free Fire (FF) event is, which will be an interesting one for you to try later.
Because there will be lots of cool prizes, as well as experiences for playing events that are more different because of the presence of things like this.
Of course, with those of you who take part in events like this, you will have many advantages to playing the Free Fire game later.
Because right now, the new events that are still available today are pretty good if you play all of them.
Not only that, you should know that the Free Fire Eid al-Adha event is still taking place with quite a lot of prizes.
Things like that will indeed make the player later, get quite a lot of advantages in getting these prizes.
Where now you need to know what the Plinko Free Fire (FF) event is, maybe when the event is released you can immediately play it.
Check out the article below.
What is Plinko Free Fire (FF) Event
In the new event that is appearing now, it also provides many various forms for you to be able to solve this.
Surely at the latest event like this, it will indeed make all of you more enthusiastic to try it.
Well, let's get acquainted again with this event called Plinko, where it is one part of the Drop Ball Event.
Where we are the ones who managed to drop the ball in the main prize section, we can immediately get the prize and also the empty slot.
Of course, with those of you who know what the Plinko Event is now, it won't make every player miss all of this later.
Right now we can also know that the event is indeed quite cool and different from other ball events in this Free Fire game.
Here you only need to drop the ball, but there are some spikes that will change the direction of the ball that you have dropped.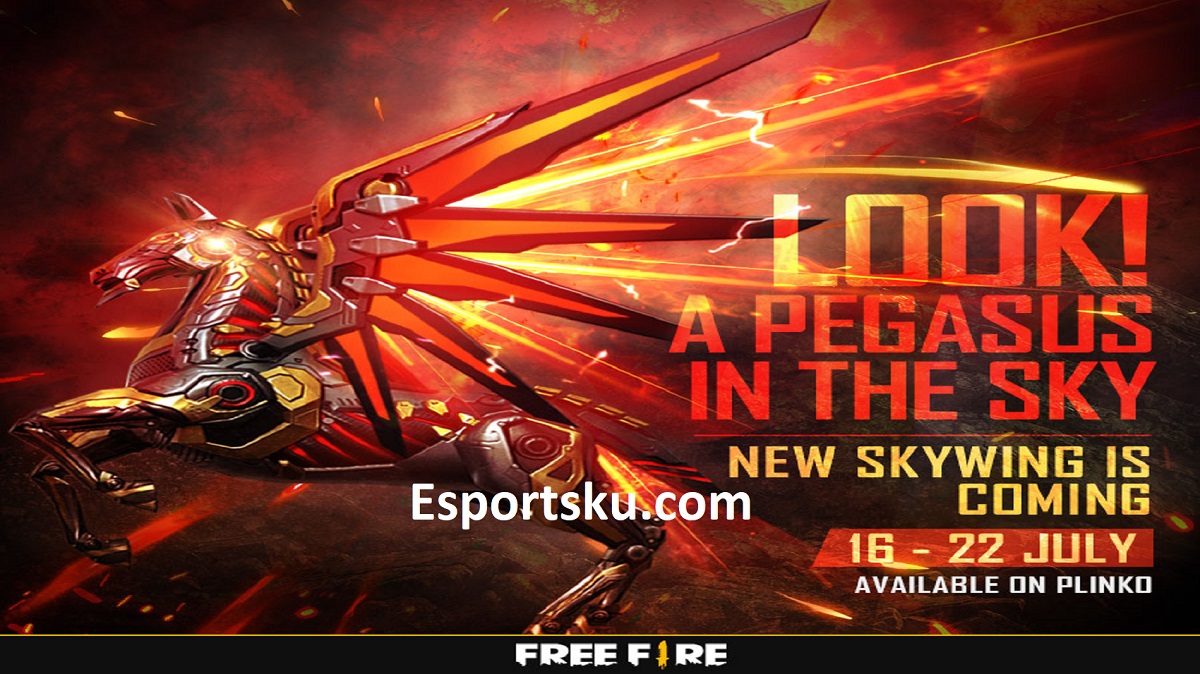 Of course, an event like this is fun to try, so you will definitely like the presence of an event like this.
How to play? Of course it's easy.
You first enter the Web event, then see the inside view of this event.
Then you can immediately see the left side, where there are 2 Buy Ball Options that have their own prices.
So for 1 ball you need 20 Diamonds and 5 balls of 90 Diamond bullets, yes.
Then later the balls will be dropped, in the middle of the ongoing event.
Here there are 7 prizes, of which 2 are Epic and 1 is Legends.
Then on the Right there is a Milestone to buy the Ball, don't forget to Claim the prize.
If you manage to get a prize here, then just claim it and receive it in the Vault or Collection item.
Then with the presence of an event like this, maybe it will make you even more enthusiastic to play this Free Fire game.
Moreover, the main prize is the Latest Skywing Pegasus Skin Free Fire, but it seems that later on the Indonesian server it will be different.
So it's better to just wait for the new event, and the Plinko web event that looks cool like this.
After knowing what the Plinko Free Fire (FF) Event is, then you won't be confused anymore if it is presented in this Free Fire game.
Surely the gifts that you get this time, there are indeed many and all of them you can really use well.
Don't forget about How to Get Free Magic Cube Free Fire, so that later it can be exchanged with the cool Bundles that are here.