You have to know what the CS Free Fire (FF) Protection Point is, maybe something like this will help you compete better.
It's not like that, because there are still many interesting things that you can get when ranked.
Various ways for us to do in winning the match, are things that must be found out and not to be missed later.
Moreover, there are still some important things in the game now, where you must be able to take advantage of the best opportunities to compete.
After all, knowing What is Free Fire CS Mode, will help you make it easier for you to compete against enemies.
Especially with the presence of some excitement in this rank mode, of course, it's one of the things you should know.
Where to get to know what the Free Fire (FF) CS Protection Point is, all of this will help you understand Rank better.
Curious? we see in the article below.
What is CS Free Fire (FF) Protection Point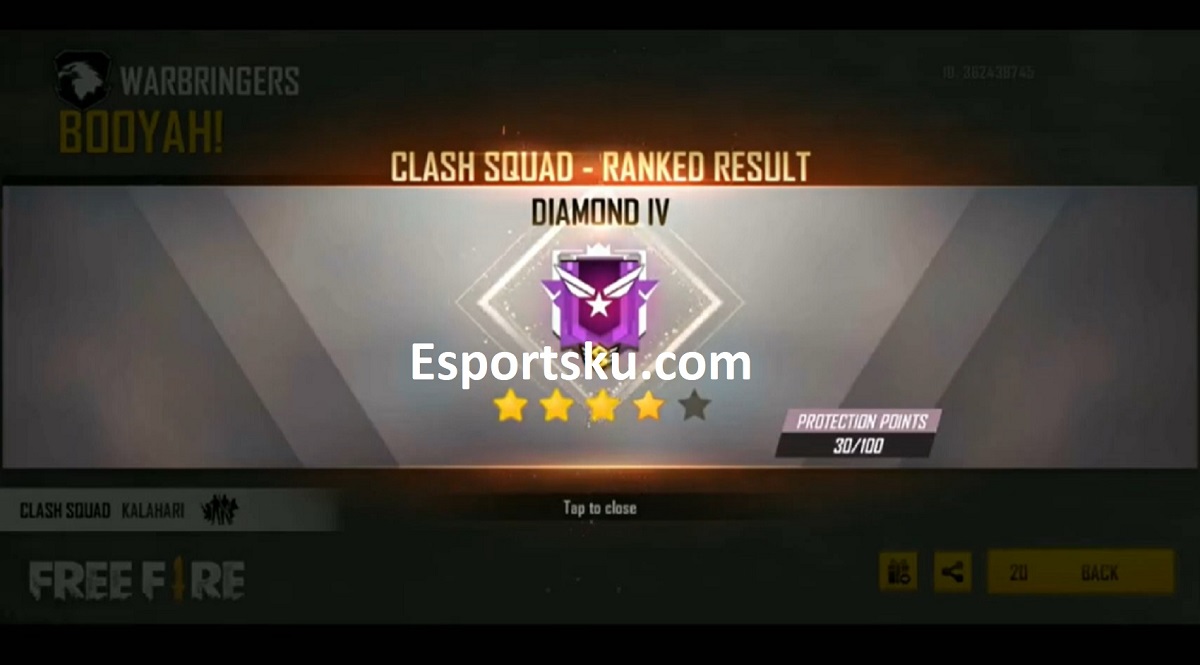 When you do Push Rank Mode Clash Squad Free Fire, of course this must be used as well as possible to win easily.
It's not only that for the Protection Point problem in CS Mode, so it's one of the things that is quite useful for you to get now.
Because for Protection CS Free Fire itself, you could say it is a barrier to star shortages that occur when you lose.
In the Clash Squad Rank, each player must use the Stars obtained from Winning Matches to rank up later.
The Protection Point is used to prevent you from running out of stars if you lose.
Of course, your struggles, which have won many victories, can be helped if you lose because of the features that are presented as well.
Therefore, it is not surprising that players who every day, even up to Season 7 of Clash Squad Grandmaster, still have a lot of Push Ranks.
This does help all players, but you have to be able to know that Protection Points have to be hard earned too.
All players who often play Clash Squad Rank mode, of course, already have this gift and can certainly be put to good use.
Because it is a Protection Point, it is most sought after by many players in various ways.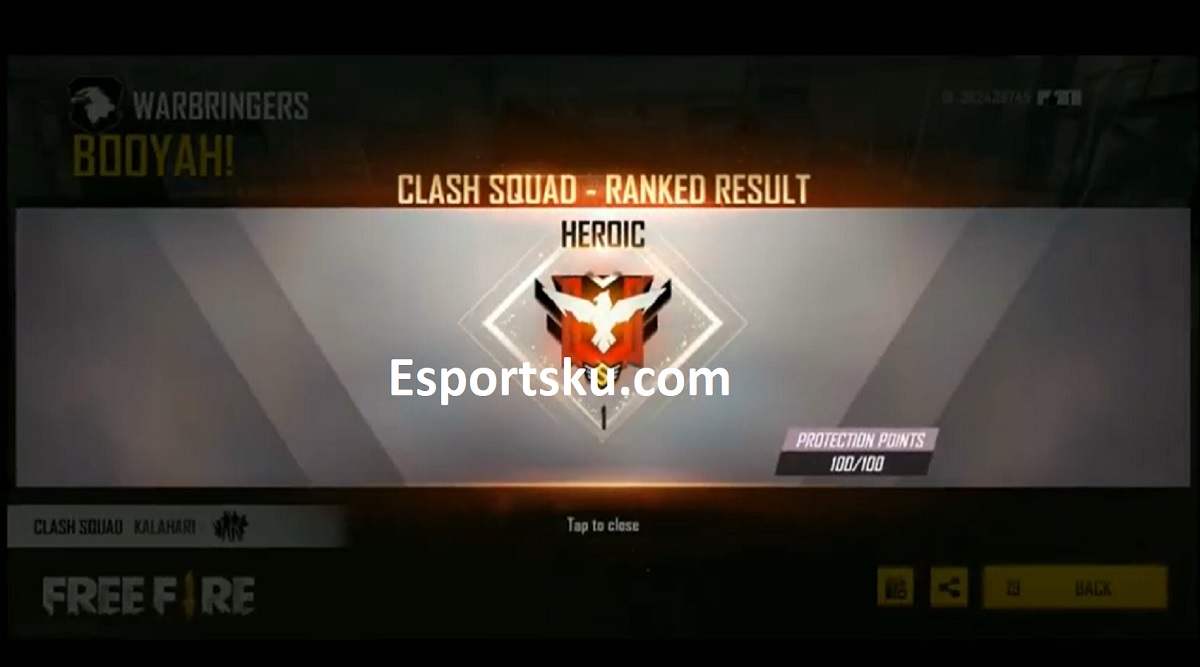 When they have reached a total of up to 100 points, then that is a guarantee that you will be safe from defeat.
Not only that, this Protection Point that has reached the Maximal Level, will not be able to increase again when you win.
But it can be held until you get the next latest Rank, because later it will help you not to get a shortage of Stars.
It's just that if you have to use it well, you can't lose on purpose.
Because with the presence of Push Rank Clash Squad Tips, it will make it easier for you to compete against enemies later.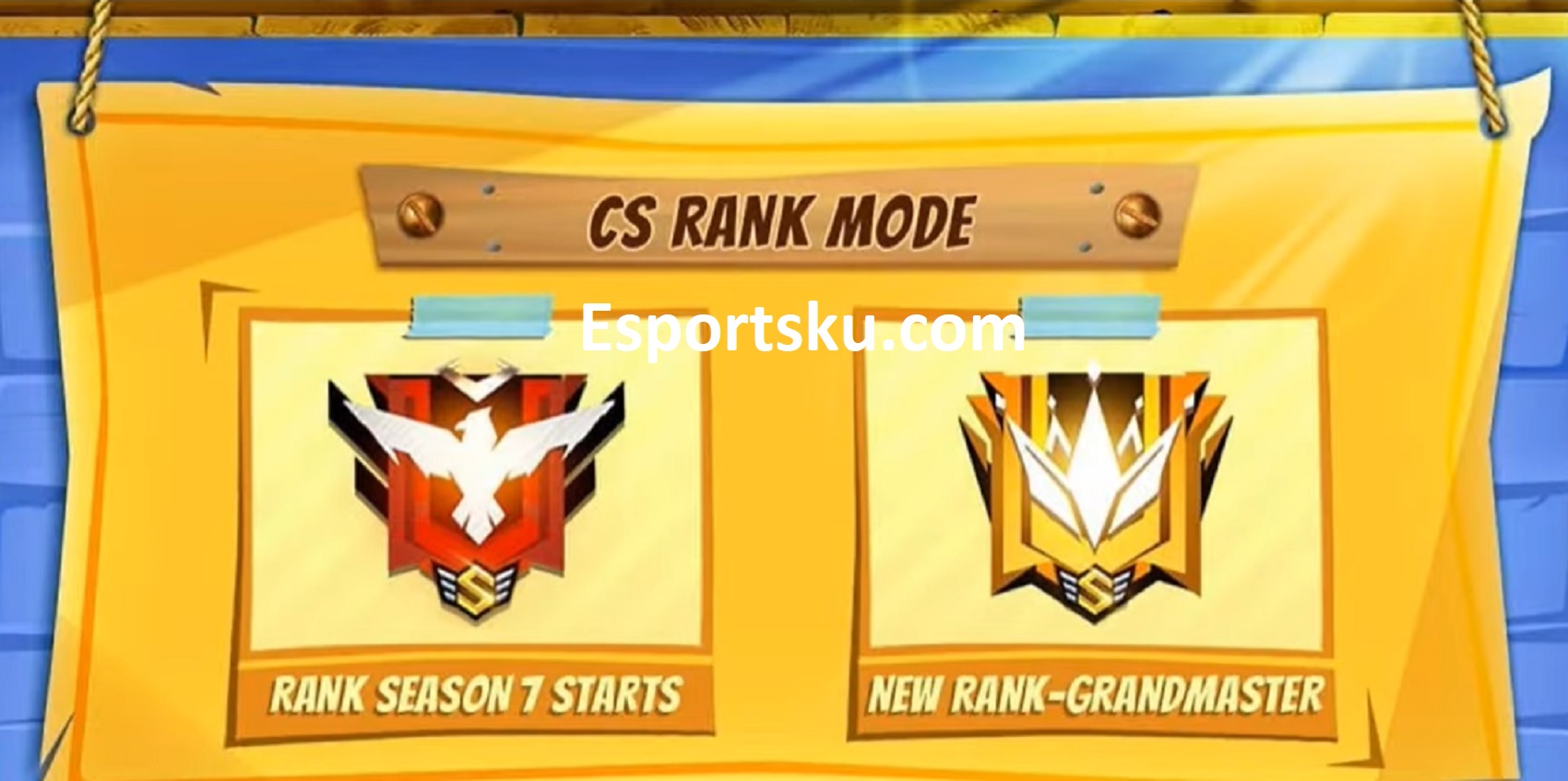 It could be even easier, if you push rank well.
It's just that the Protection Rank must be put to good use, so you won't be confused anymore to face a high Rank in CS Mode.
Try to keep winning and have the Protection Point, so that it can help you not to lose easily.
If you want to increase the rank of Grandmaster and keep losing, don't worry because this point will protect you later.
After knowing what Protection Point CS Free Fire (FF) is, then something like this is indeed quite good and interesting for you to try to use.
Especially with that you have to be able to use this Protection Point properly, so that no one gets down in rank too.
Also try How to Get a Free Magic Cube on Free Fire, so you can use it when you want to get a cool Bundle.