Do you know what a smurf account is in Mobile Legends (ML) and how do you create a smurf account? Let's talk about all the spinners!
You must be familiar with the phrase "Smurf Account" while playing Mobile Legends Bang: Bang aka MLBB.
READ ALSO: Watch out! These are 10 Weak Heroes in Mobile Legends That Can Make You Lose!
Now about that, SPIN Esports will discuss a little about the meaning of a smurf account in ML and how to create it.
Mobile Legends Smurf Account Meaning
Basically smurf itself is a term in which a player with a high rank or skill creates a new account and plays at the new rank which is of course a lower level of difficulty than the main account.
Or more easily, you can interpret this smurf account as a small account or a player reserve account.
Even the sentence smurf account is not only related to Mobile Legends, but all games also use the phrase "Smurf Account" because the meaning of this word is broad.
---
Cheap MLBB Diamonds

---
How to Create a Smurf Account in Mobile Legends (ML)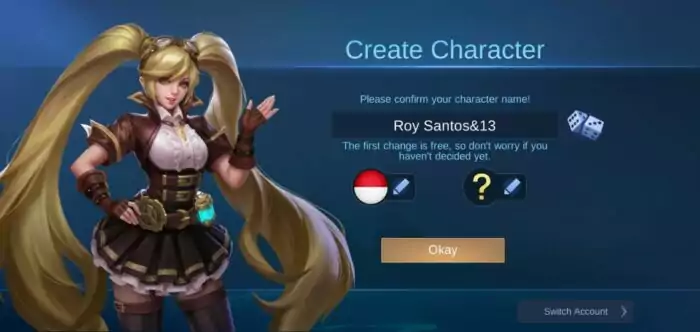 If you already know the meaning of the sentence smurf account in MLBB, now it's just a matter of how to create a smurf account in ML.
Of course, creating a smurf account in ML does not harm other players but can benefit you if the smurf account is sold later.
Here's the complete way to create an MLBB smurf account using 1 mobile phone:
First you have to make sure your main MLBB account is connected to Facebook, Moonton account, google account and so on.
If so, reinstall your Mobile Legends application (Delete all data).
Then open your Mobile Legends application and make sure the first time you go directly to the nickname and hero tutorial. (if it fails then you have to clear the MLBB cache + Delete the data again)
If you manage to create a new MLBB account, then the next step is to level up the account so that it can be linked to social media (usually you have to level up to level 5-10).
Must link to the account's social media.
Done, you have created a smurf account at MLBB and can switch your main account to your smurf account.
READ ALSO: These 10 Mobile Legends Heroes Have The Thickest Shield, It's Really Hard to Die!
Keep in mind that the above method only applies to Android users, while iPhone users, how to create a smurf account on MLBB is very difficult, they have to factory settings first (jailbreak).
If you have difficulty following the tutorial above, then you can watch the video that we provide above.
Don't forget to visit the SPIN Website for other latest updates, and follow our Instagram and Youtube.