Hi Buddy Booyah!
Term Role in the Free Fire Game is already familiar to the ears of Buddy Booyah. Role is the division of roles performed by each player in order to create a structured and more efficient game.
In running every Role, the players must have qualified skills and individual qualities, according to the role they are living. In addition to individual mechanics, weapon selection is also an important concern to gain performance in playing a game Role.
Also Read: Drop Zone Away from the Plane Path in FF? Do The Following Tips!
Also Read: ONIC.FELIX4YOU Share Your First Impressions Playing in FFML Season IV Division 1!
On this occasion, Berita Booyah would like to explain how much influence the choice of weapons has on roles in the Free Fire Game. For more details, Buddy Booyah can see the full review below!
Weapon Selection Affect Free Fire Role?
It is clear that the choice of weapons greatly affects the success of a player in running Role certain. In fact, the selection of weapons by taking into account certain factors such as the inherent strength and efficiency of a weapon when used certainly increases the impact and effectiveness of the Role which Buddy Booyah played.
Indeed, all Free Fire weapons are presented as the best media to fight each other with enemies. However, the dynamic development of the Free Fire Game, supported by innovation and player improvisation with the application of Roles, makes the choice of weapons also require special attention.
Matching Weapon Selection With Player Role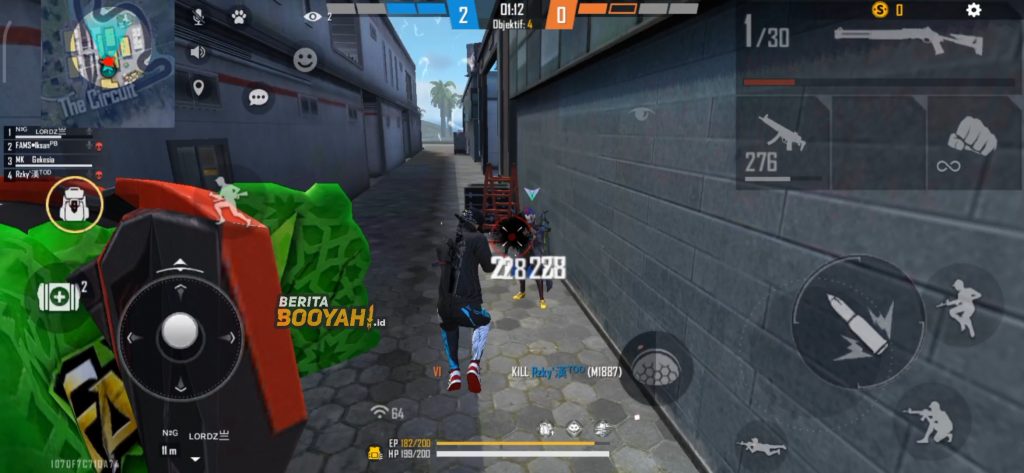 If Buddy Booyah wants to play as a Rusher, then understand first that a Rusher must have sharp skills in ruffling and killing enemies. After that, try to adapt to the selection of weapons that are easy to master and support the tasks and roles of a Rusher.
If currently MAG7 and M1014 are overpowered, then try to master these weapons. Or if you are more comfortable with Akimbo Vector, then deepen your expertise in using it, even though its power is not as terrible as it used to be.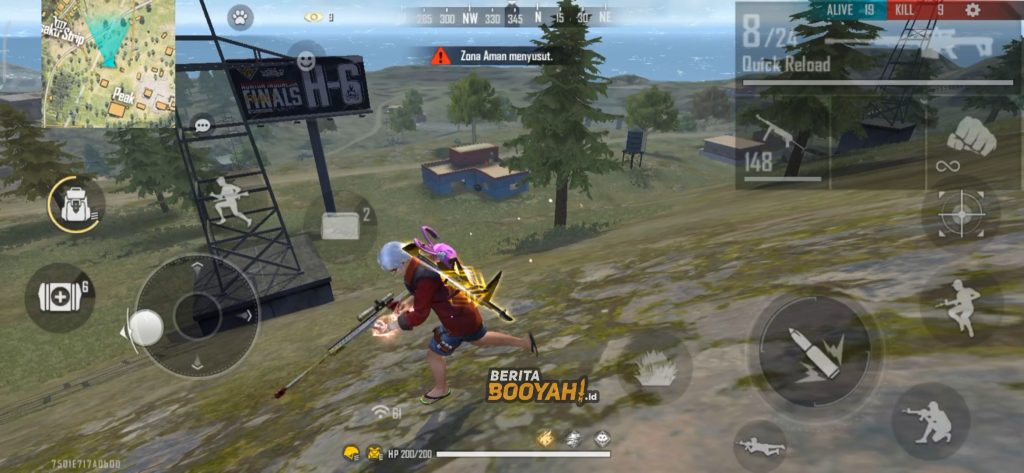 Same thing with Support. As a provider of Back Up Fire for teammates, choose a weapon with large instant damage without the frills of Gun Skins and the need for troublesome attachments, such as AC80, SVD, Woodpecker, M14-Y, or even Double Sniper.
With this, Buddy Booyah can carry out his duties and responsibilities in certain roles more effectively, and can be an asset to compete for goals in the competitive world of Free Fire (FF)!
---
Don't want to miss a series of other interesting information about Free Fire? Don't forget to follow TikTok, Instagram, Facebook, and YouTube from Booyah News!