You may be curious about the Original Profile of Wawan MKS Free Fire (FF), because this is indeed one of the Pro Players too. Maybe those of you who often watch the Youtube Free Fire game, will definitely often see new updates from Wawan MKS who is playing this game right now.
In fact, there are lots of new things that we can find and maybe make you very lucky, even some other new events. Later you will also see all the profiles of YouTubers or Free Fire pro players, because they are also quite famous now.
Then there are also several rows of Free Fire Indonesia Pro Players, maybe there is one of the players that you are proud of. Even continuing to support their team even in a win or loss condition, all will be quite positive things right now.
Especially for the Original Profile of Wawan MKS Free Fire (FF), maybe you are also curious and want to know what the profile of the real Pro player looks like. Because the name of Wawan MKS himself is already familiar to Free Fire players.
Wawan MKS Free Fire (FF) Original Profile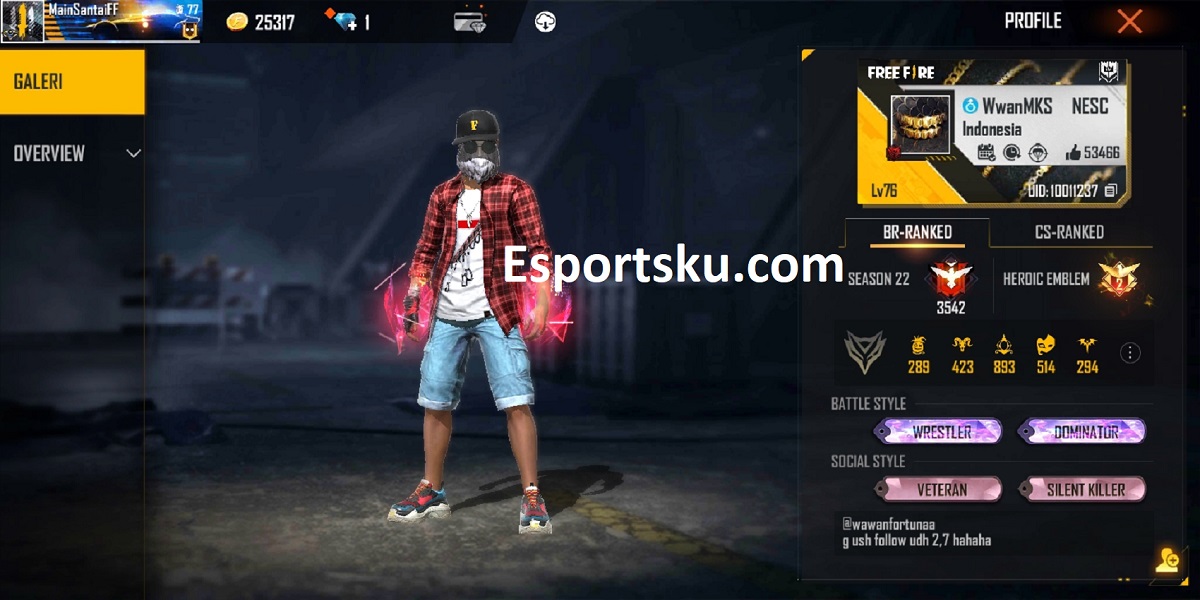 Wawan MKS is one of the Indonesian Free Fire Youtubers who have reached a total of more than 6 million subscribers. You can find out the Direct ID from Wawan's Free Fire Account now because we can find the ID right now.
Wawan MKS ID: 10011237
He is also one of the current Esports Teams, but in Team Wawan we can find Team Aura Nesc which is definitely not foreign. If you support the team when you compete later, you will definitely know a Pro player named Wawan in the team.
As for the statistics of him playing the Free Fire game, it's proven once again that Wawan does continue to play Squad, we can see this now. It can be seen that Wawan managed to reach a total of 17516 matches in the Squad, then won 4242 and killed 71546.
The KD ratio that Wawan Gets is indeed high, namely 5.39 and has a percentage of 24.05% for now, maybe we can also catch up to that total match if we intend.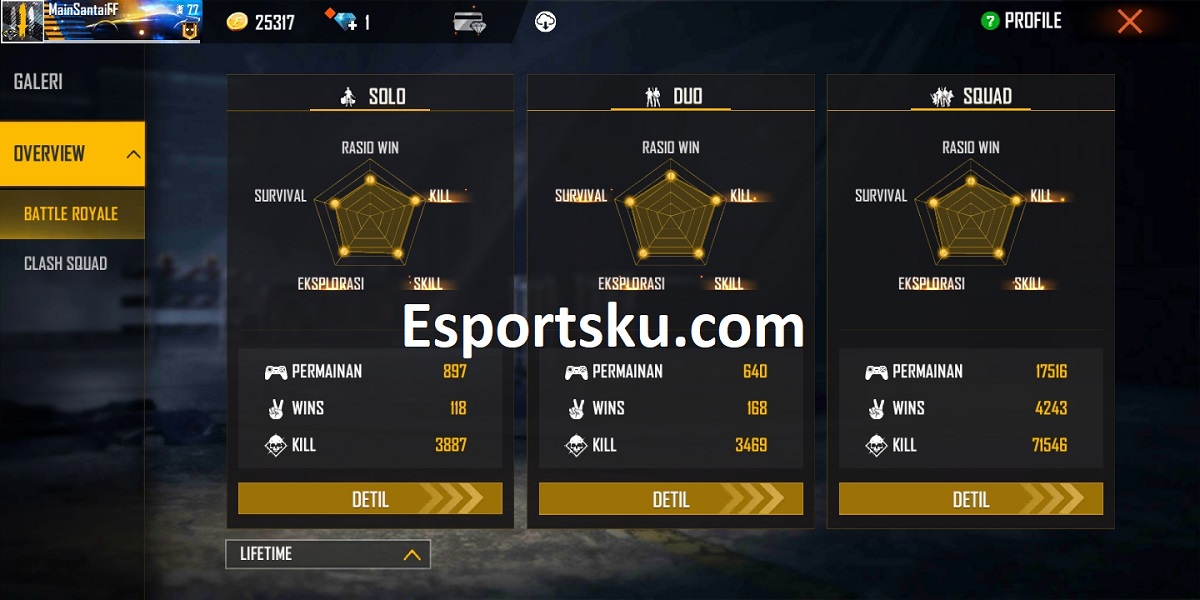 Compared to playing Duo or Solo, if you look at it, it does have a big difference from the Total Match or Win section. Maybe it's true that most players prefer Main Squad, because they can be with friends and not be lonely when playing.
The ratio of getting wins on Duo is 26.25% and if you play Solo it's only 13.15%, the statistics already look different. Even from Battleroyale or Clash Squad later, you might feel that this guy played very well.
We can't doubt his abilities, even now he still touches the Heroic Rank. Don't know if he is in the Top 300 or not, only now he has managed to get a fairly high Rank just like the previous season.
If you are a heavy fan of Wawan, you can directly check the Profile ID for yourself and you will see the statistics directly. Maybe if you want to add friends, it's also not a problem, because your Hockey can immediately hang out with him.
After knowing the Original Profile of Wawan MKS Free Fire (FF), then those of you who are curious can now see it too. Maybe you can be like Wawan when playing this game, providing the most powerful abilities and performance.
Moreover, yesterday we also just found out the Original Profile of OBIT Free Fire, one of the Youtubers who has a unique way to review the Free Fire game. Surely you are also familiar with the name, even though the statistics in the game are quite far from Wawan.
Keep visiting Kabargokil for the latest information, Follow our Kabargokil Instagram and YouTube news, too!