You must know the Waggor Wave Free Fire (FF) Emote Leak, because you might also be interested in having this Emote. In fact, you might even have some of the best opportunities, so you can try and feel for yourself what the emote will be like.
Even now we will also face some of the latest events, for players to finish immediately and get the prize. Because there are several possibilities, if indeed some of these events provide good things for us to use when competing later.
Especially for the presence of How to Play the Moco Jump Free Fire Event, of course it is one of the right choices for you to try. We can find prizes and some interesting things when we directly participate in this event and complete each mission as well.
Then a Leaked Waggor Wave Free Fire (FF) Emote, one of the newest chapters for the upcoming Collection. You will definitely like this Emote, because of the shape and style when you are using it to celebrate a victory against an enemy.
Leaked Waggor Wave Free Fire (FF) Emote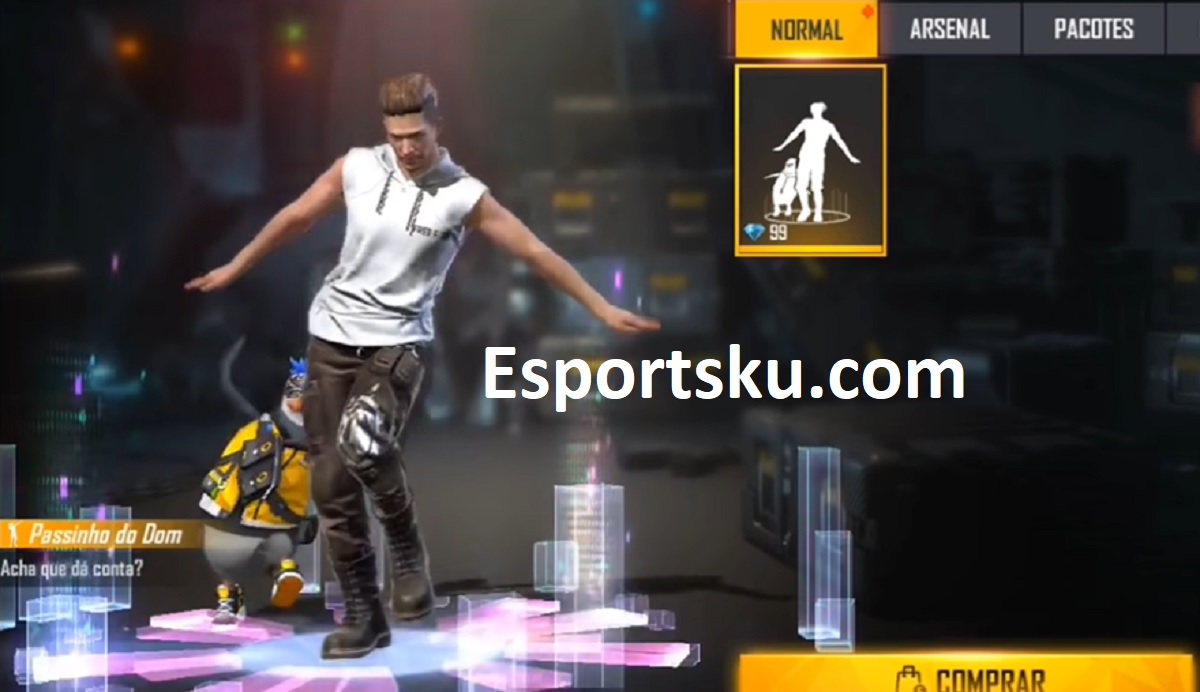 New Emotes will indeed be coming again and maybe from this Leak, you will soon find out what will appear next. We can say that the Emote is for Characters, even though its name is Waggor Wave but actually it's not for pets.
Of course the appearance and movement style of the Emote like this too, will provide several different opportunities. Because you guys will have some things, after using them in a match even though we only use them once.
Well, just like the Doggie Emote who is stylish while taking out a Pet, Waggor Wave is also like that and raises a Pet too. Later those of you who use it will dance like Pet Waggor, from the way they move and jump and act like a cute penguin.
Movements from the right and left, giving the impression of being happy because they managed to get a win. Then Waggor also does the same thing, even giving us instructions for doing his Moves when doing Emotes like this.
It's definitely going to be fun and interesting for the player. Try it, because this is indeed one of the skins we like the most. The appearance of the skin will provide a variety of colors, you probably won't miss the opportunity to play this.
Reportedly, after the Free Fire September Advance Server has ended, the new Waggor Dance Emote will have the opportunity to be released. But we don't know when and where, then on what date it will appear because this is still just a prediction from bullshit.
But surely there are many who are waiting for the Emote, don't miss it if you manage to have it too. Surely this will be good if you use it for the Team Booyah Emote during the Free Fire Celebration, so that the enemy knows the taste of your victory later.
Doing Emote will also give encouragement to all of us, because we managed to get victory easily. Use it when you win, if you want to do it when you kill the enemy, it's also not a problem.
After learning about the Waggor Wave Free Fire (FF) Emote Leak, one of the most awaited Emotes and movements. So that later there will be one more celebration event that we can use, to make it look cool and express the pleasure of getting booyah.
Then there are also the 20 Rare Free Fire Emotes that you probably should know, because this is also one of the good things. Maybe there are also some players who managed to get it, so that the appearance looks even more attractive when fighting enemies.