Hi Buddy Booyah!
In addition to the existence of a series of weapons with various types that Free Fire players can use. Not only that, there are Advanced weapons that have an interesting addition, namely the Golden Attachment.
One of the weapons that has a Golden Attachment or referred to as an Advanced weapon is the VSS-X, yep, this weapon is indeed one of the weapons that Free Fire players are very interested in.
Also Read: Can Play Free Fire (FF) Without Downloading? Here's How!
Also Read: Diamond Top Up Can Add Glory Guild Free Fire (FF)? Fact Check!
However, why are VSS-X weapons so attractive to Free Fire (FF) players when playing? The following Booyah News will explain the various reasons!
Total Damage Generated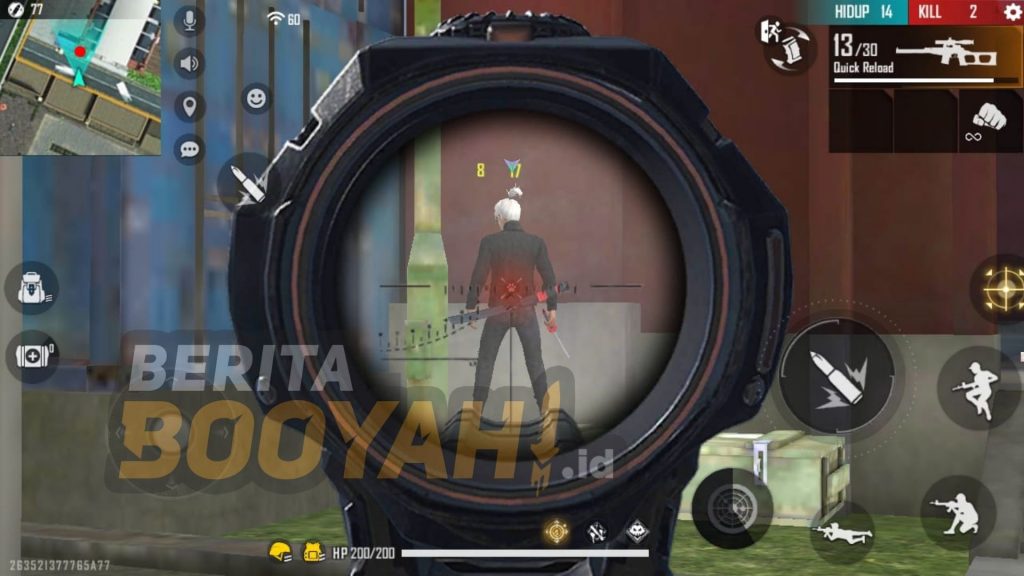 VSS-X has much greater damage when compared to the usual version of VSS weapons. In addition, VSS-X also has the ability to bleed damage which will be advantageous when fighting.
Ability to Surprise Enemies.
Shooting a stationary or moving enemy, will be perfect plus a good flanking skill. Because the general ability of VSS is that it is equipped with silencers, Buddy Booyah only needs to place the situation to attack.
Simple and Light Weapon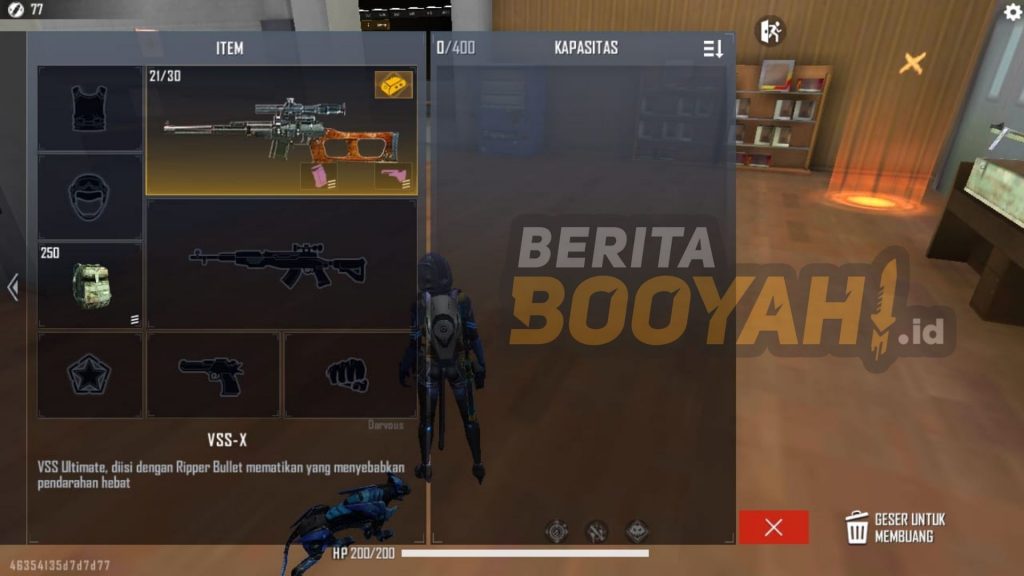 The reason why is said to be simple, because VSS-X does not require many attachments. Buddy Booyah only needs to add Magazine to increase bullet capacity and Stock to increase moving speed, also reduce recoil when shooting.
---
Don't want to miss a series of other interesting information about Free Fire? Don't forget to follow Tiktok, Instagram, Facebook, and YouTube from Booyah News!