Hi Buddy Booyah!
The presence of Advance Server FF is eagerly awaited by Free Fire players. Various updates Interesting new things that can be tested are the main reason Free Fire players can't wait for the Free Fire Advance Server to arrive.
And this September, Advance Server Free Fire is back! This time, a new item was introduced for testing, namely the Vest Thickener item! What is Vest Thickener? What is its function? Check out the discussion below!
Also Read: This is the Guild Interface Update on the September FF Advance Server!
Also Read: Trusting the Process, AURA Ignite Gets First Full Points on Day 8 FFML Season IV
Vest Thickener, New Item in Advance Server FF September!
Vest Thickener is one of the new items introduced in Advance Server FF September. Vest Thickener has a function, namely to reduce damage from explosions, from both grenades and M79s.
Vest Thickener will be automatically installed on Buddy Booyah's vest, whether it's still level 1 or level 4. If it's not already installed, Buddy Booyah can install it manually by directing the Vest Thickener to the right place attachments in vest.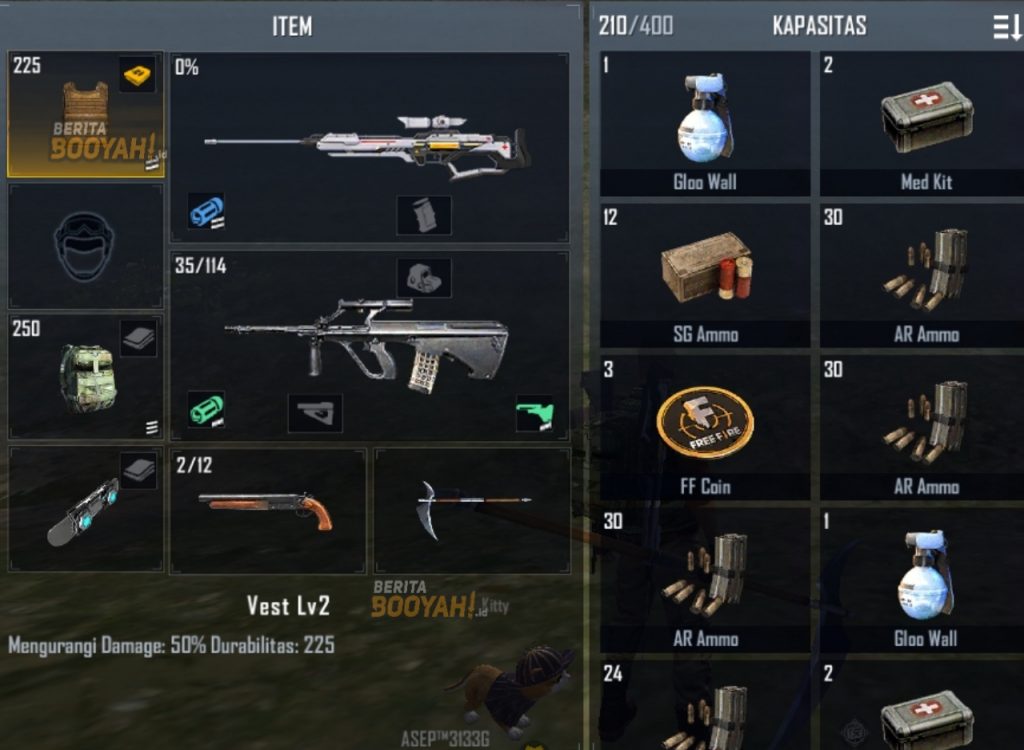 The presence of the Vest Thickener item is arguably mandatory to wait for, considering that there are currently a lot of META Grenades on Free Fire. Vest Thickener can also be a counter for grenades and M79, at the same time counter for Alvaro distance.
---
Don't want to miss a series of other interesting information about Free Fire? Don't forget to follow TikTok, Instagram, Facebook, and YouTube from Booyah News!