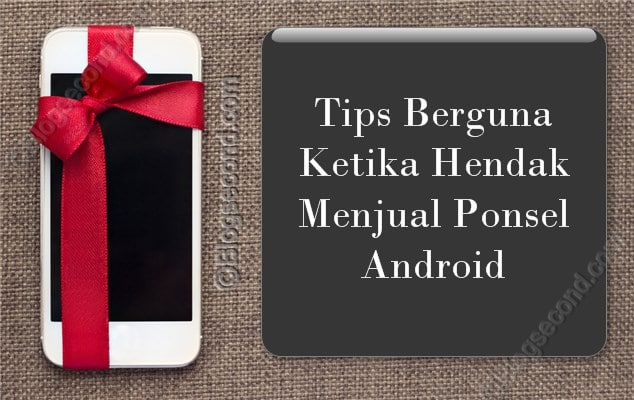 Are users willing to sell their Android phones? But still think more about all the data that is on the phone. Actually there is one thing that really needs to be done, besides just saving data, but also erasing everything so that the phone looks like new.
Attracting the seller's attention to presenting an Android phone like new is very important, especially if the condition of the cellphone is still fairly smooth, of course the selling price can be priced a little high.
Back to mobile data, this thing I share the same as the tips before the user resets the phone, but the difference is that this will sell the phone so resetting it must also be very necessary.
Also read: Tips Before Reset Phone Without Losing Contacts and So On
Reasons to Sell Android Phone
Maybe there will be many reasons why users want to sell their cellphones. From reasons of needing money, wanting extra to sell a new cellphone, or already feeling uncomfortable with the cellphone due to other elements such as memories.
Think again if the user still loves to leave his cellphone, because for some people leaving his favorite cellphone is the hardest ordeal, especially if the cellphone is damaged.
Backup Important Android Settings and Data
If the user is really thinking about selling it, then please continue reading this. So in Android there is a feature that is used tobackup important data via the linked Google account.
Just enable it in Sync settings and wait a moment for the data backup process to complete. It won't take long as long as the internet connection is stable. It would be even better to use WiFi or a 4G network.
Export Contacts and Messaging
Imagine how important each contact is on his cell phone. Of course it is very important and necessary to export. Well every Android phone has features Export and Import which is directly under the Contacts option.
Meanwhile, if you want toexport messaging, users have to use third party apps like Titanium Backup or so on and users can search for them on Play Store.
Backup All Photos and Videos on Internal or External
Whether in internal or external memory, all photos stored there must be very important. And the fastest way to back up is to use a data cable connected to a PC. That way the user can select all the photos that are considered important to be stored.
As for another way to back up photos and videos, that is using help Google Photos. The application will synchronize photos and videos that are on the phone. However, it requires a very high internet connection to speed up the process and of course a very large quota.
Reset Phone to Factory Settings
This is the last method in this discussion. Doing this is an obligation so that all phone settings seem to be new. From themes, applications, and so on. Even the linked Google account will also be lost.
If the user experiences a failure when doing this reset, it can be ascertained that there are Factory Reset Protection which prevents the user from resetting his phone. To fix this is very easy, just delete the Google account first on the device and after that do a reset again. It will definitely work.
Also read: Tips for Buying a New Battery for Android Phones
Conclusion
All of the above methods can actually be summed up into one thing, namely:How to Completely Reset and Backup Android Phone". I can't even give tips for selling well, because it depends on the user himself and the quality of his cellphone.
But if according to my own experience, try to sell it online first. For example in Facebook group which discusses buying and selling in the user's area. I can guarantee that the selling price will be higher than selling it over the counter.
Hopefully useful and good luck