Two Big Philippines Teams Ready to Enliven NMA Season 3 Playoffs
Ahead of MPL ID Season 8, of course, many pre-season tournaments will be prepared before the grand tournament is held, one of which is Nimo TV MLBB Arena (NMA) Season 3.
The NMA itself has indeed become one of the most consistent pre-season tournaments with so far reaching its third season.
Like pre-season tournaments in general, of course the main purpose of holding the NMA is to help esports teams both competing in MPL and MDL to prepare their best compositions.
READ ALSO: Not Playing in MPL ID Season 8, New History for RRQ Lemon
Has begun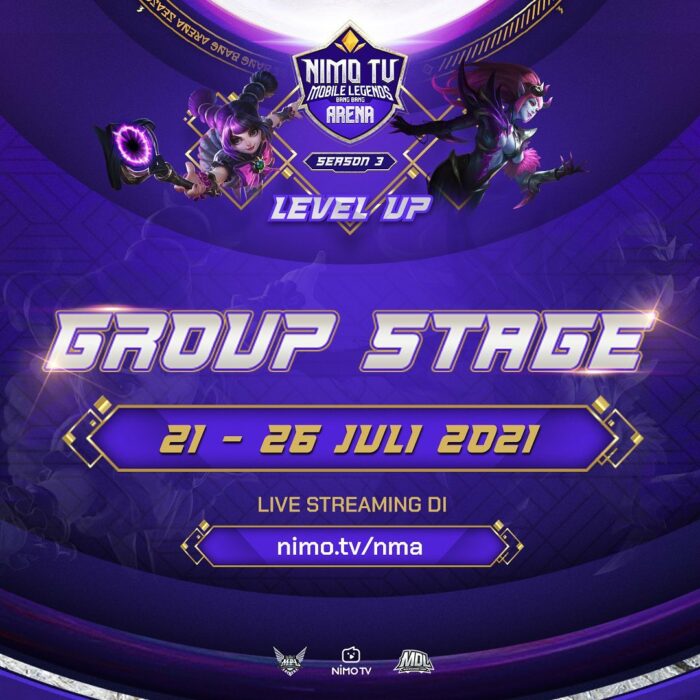 NMA Season 3 itself has been officially held by starting the group stage first with 16 teams confirming themselves as participants.
Four MPL teams, eight MDL teams and four teams from the qualifying round are ready to enliven this prestigious event.
The sixteen teams have been divided into four groups with the top two teams in each group will qualify for the Playoffs to fight for the title.
Four Playoff Invitation Teams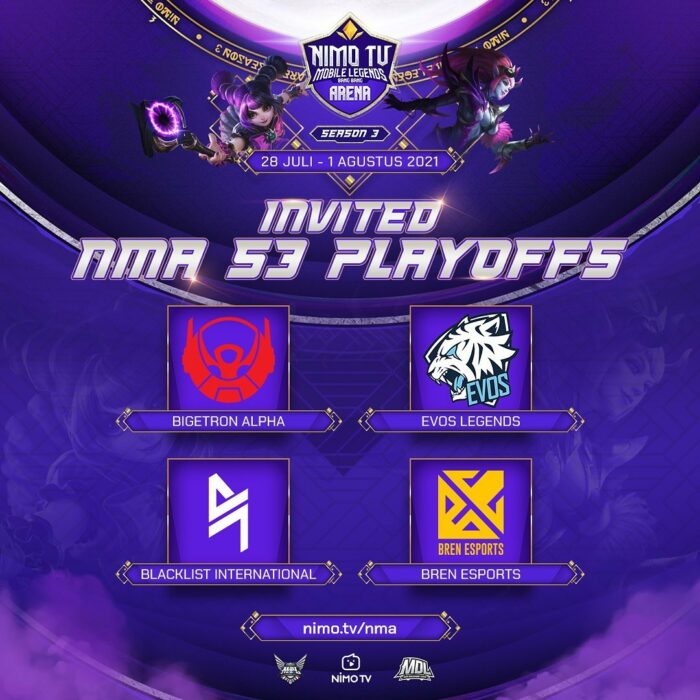 Interestingly, there will be four invited teams that will make sure to qualify for the NMA Season 3 Playoffs including EVOS Legends, BTR Alpha, BREN Esports and Blacklist International.
This is certainly quite interesting considering that EVOS Legends and BTR Alpha themselves were the champions and runners up of MPL ID Season 7.
Meanwhile, BREN Esports itself is the winner of the M2 World Championship and the International Blacklist champion from MPL PH ID Season 7 and MSC 2021.
With the presence of these four strong teams, of course, the NMA Season 3 Playoffs itself is increasingly interesting to follow.
READ ALSO: Overthrow XcN, OPI Esports Ensures Place In MDL S4!
Don't forget to visit the SPIN Website for other latest updates, and follow our Instagram and Youtube.