Hi Buddy Booyah!
Advanced Server FF September has officially opened. For Buddy Booyah who has gained access, then you are a few lucky players who can enjoy various new things in the Free Fire Game before being presented on the Live Server later.
The presence of the Advanced Server this time is also an update moment for one of the Handguns in the Free Fire Game, namely the Treatment Gun. On Advance Server FF September, Treatment Gun gets Revamp.
Also Read: The Best Underworld Gun Skin M1887 Rapper Free Fire (FF)? This is the reason!
Also Read: Bermuda Map Has Minor Changes on FF September Advance Server! Like what?
How is the change experienced by this Handgun Medication? Let's see the full review that Berita Booyah has presented below!
Revamp Treatment Gun on Advance Server FF September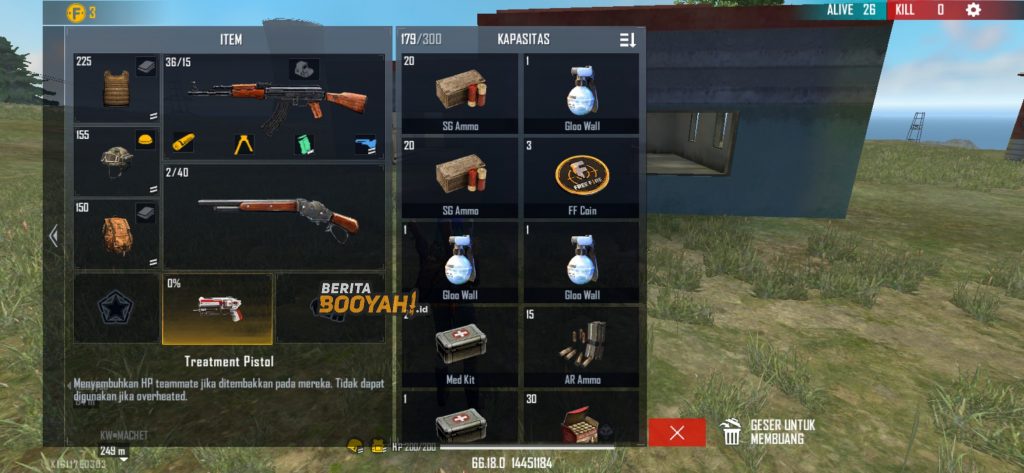 As we all know, the Treatment Gun is a Handgun type weapon that has dual functions, as a Healing item for quick HP recovery and as an ordinary gun that can be used to attack enemies.
On the September FF Advance Server, Free Fire made a few changes to the Treatment Gun. Now, Treatment Gun becomes an energy weapon with Overheat system, which converts energy into bullets and cannot be used if it reaches 100% or Overheats.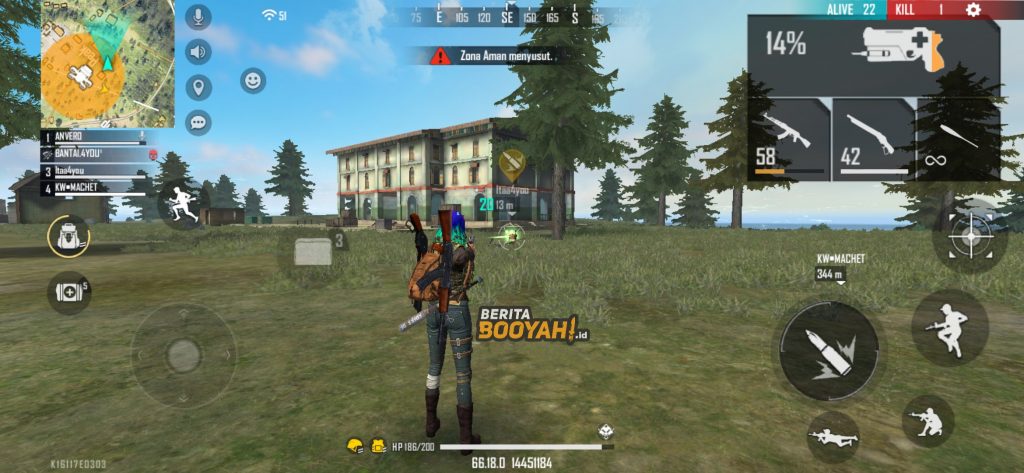 The Treatment Gun, which used to only have 25 Bullets, can now be used multiple times. It's just, there's a little time cooling down from the system overheating so that it can be reused. The amount of HP recovered is still the same, which is 20 HP in one shot. The name of this weapon also changed, from "Treatment Guns" Becomes "Treatment Pistol".
What do you think, Buddy Booyah? Will this revamp of Treatment Gun or Treatment Pistol be one of the most interesting updates on Advance Server FF this September?
---
Don't want to miss a series of other interesting information about Free Fire? Don't forget to follow Tiktok, Instagram, Facebook, and YouTube from Booyah News!