Don't miss out on Tourniversary Free Fire (FF) Open to the Public! You have to participate in things like this, you even have a good chance. Of course this might give some cool impressions, so that the players will also feel interested in it later.
Because for now there are still many opportunities that we can try, so that later you won't feel bored playing this game. Then there are some events that maybe we can try, so that you have the opportunity to become a pro player too.
Even for the Booyah Merdeka Free Fire Tournament yesterday, it was indeed a good example for all of you to try. In fact, you might not want to miss it, because it is possible for an Esports Team to glance at you who are playing well.
Especially now that we know that Tourniversary Free Fire (FF) is Open to the Public, so ordinary players are also entitled to participate. Even later there will be many good opportunities, to do the match.
Tourniversary Free Fire (FF) Open to the Public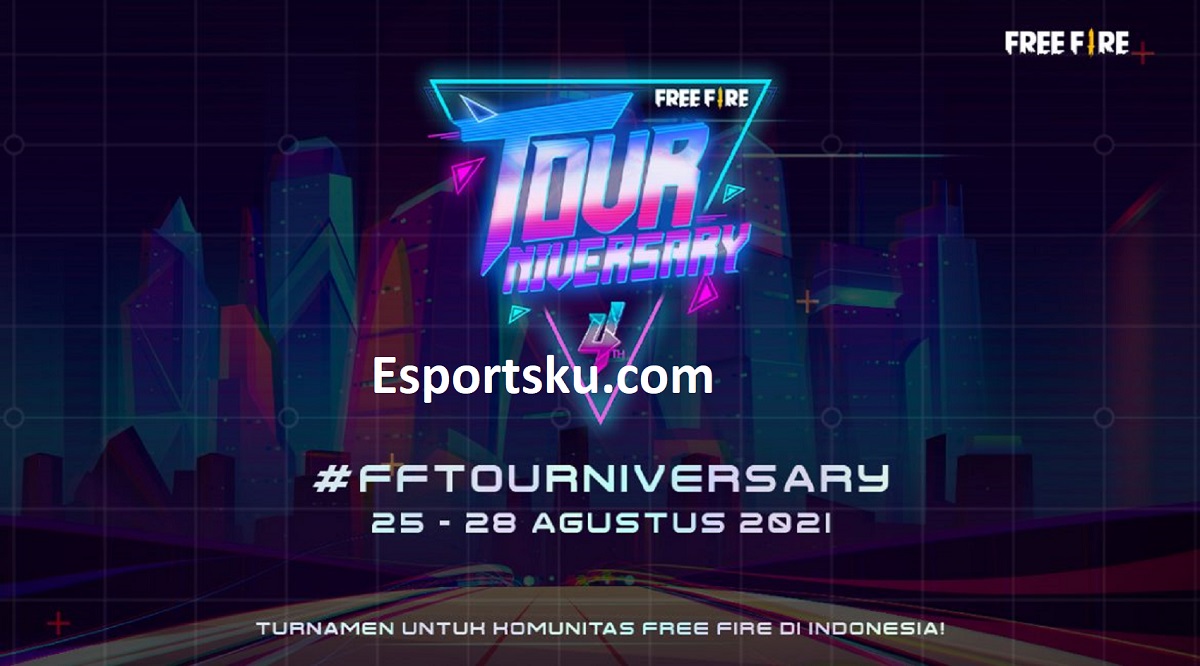 This tournament will start to open registration on August 25 – 28, 2021, you must register a team so you can play later. Then this Tournament will also be present on August 28, 2021, precisely after a few hours of registration being completed.
For the theme that is present in this Tournament, have a new relationship together through the Latest 4niversary Free Fire right now. Maybe you didn't think so at first, but we immediately registered so that we could join the Tournament later.
This is a very special tournament, you certainly can't miss it at all. Because of this, of course you have the opportunity to prove to other players that we are the strongest to compete later.
It's even included as a Tournament that you might like, because it gives you the freedom to do it too. Freedom doesn't mean that you can do anything, but that anyone can join freely and this is open to ordinary players.
Starting from the mainstay team or the mainstay Mabar Team, so that later you can face the enemy without any problems at all. Even for now, there will be several stages that you can try later, so that in the future it will be better than before.
Torniversary Free Fire will now provide many surprises, even those that will make all of you like it. Even right now, there will be some interesting things that might help us to keep experiencing various interesting things.
Dare to show off your team's deadly fangs in this Tournament, so you can get a deserved victory and face everything. The winning team may get a lot of prizes, even this Tournament is reportedly included in Live.
All teams of ordinary players compete, prepare yourself and mentally to win and reach the highest things now. Of course this will help loyal players, so they don't experience failure when competing later.
After knowing Tourniversary Free Fire (FF) is Open to the Public, you should know it immediately and maybe you will be interested too. Because there are several things that we might be able to feel, when we want to show our team's competitive ability.
Moreover, to try Tips for Ganking Free Fire, maybe it will help you to be able to compete better. In fact, this is the right strategy, so that it will be easy for you to win later.
Keep visiting Kabargokil for the latest information, Follow our Kabargokil Instagram and YouTube news, too!