Hi Buddy Booyah!
Although various different play modes have been provided, players will definitely be filled with boredom when playing Free Fire. This can be experienced by all Free Fire players.
However, boredom is not a strong reason not to play the Free Fire Game. To restore the spirit, Buddy Booyah can try a different way of playing, just to have fun and provide entertainment.
Also Read: Use These 4 Girls Bundles to Welcome August 17th on FF!
Also Read: Ballsy Skaterboi FF Bundle, Free Fire Hacker Store Event Leaks!
Well, this time Beirta Booyah has several ways to play that you can apply to find entertainment and a different playing atmosphere when playing Free Fire. For a full review, check out the list below!
Party Push Rank Clash Squad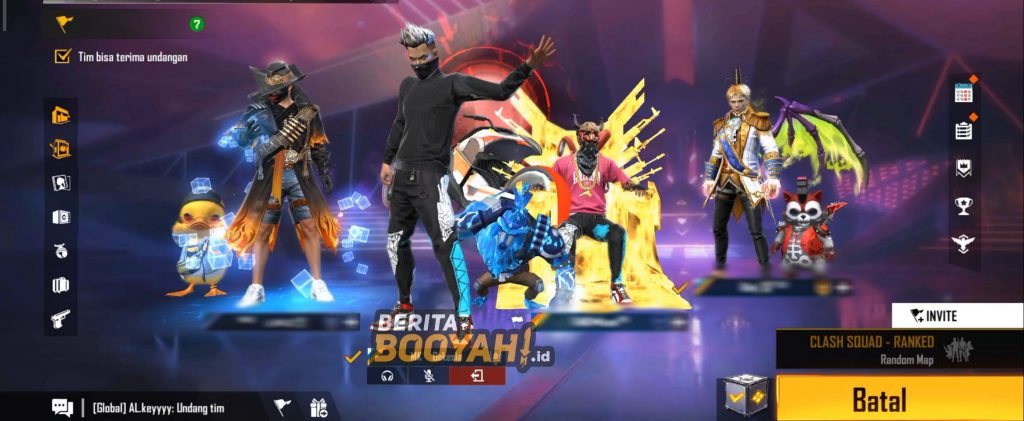 Now, Clash Squad Ranked is not just an ordinary playing mode with a rank system like the Battle Royale mode. The presence of a variety of unique features and the existence of a Grandmaster tier rank is a new attraction in Clash Squad.
If Buddy Booyah is bored playing in Battle Royale mode, then form a team with special friends to push rank Clash Squad to Grandmaster can be tried. Hand in hand to occupy Leaderboard Top Global ranked in Clash Squad mode.
Try Challenge Gameplay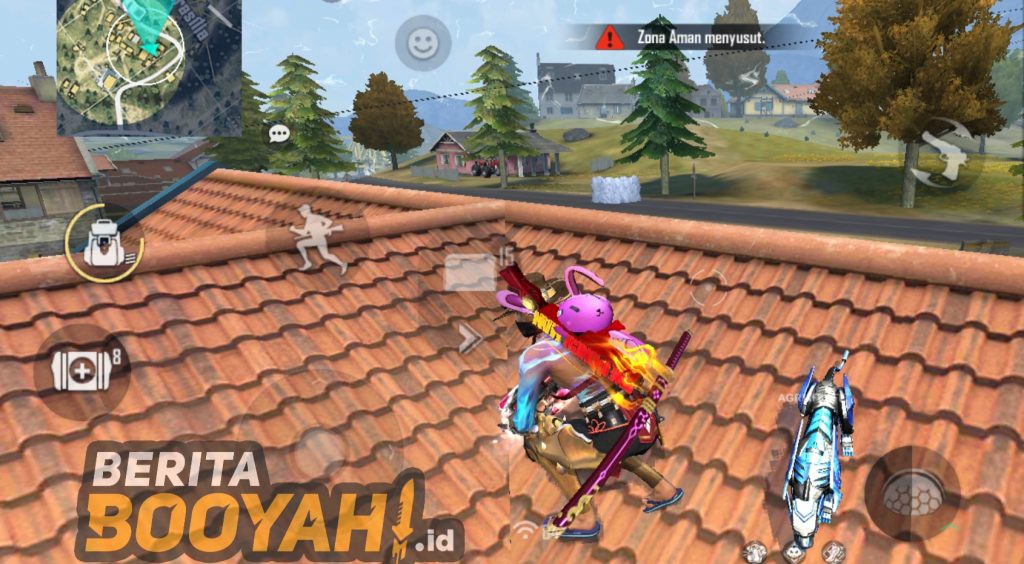 There are a lot of challenge in the Free Fire Game that Booyah Buddy can try. This method can be done by Buddy Booyah to just try new things and get rid of boredom, or at the same time train individual skills.
Play solo vs squad, play rank without character skills and gun skins, try the BOOYAH challenge with certain weapons, and of course many more challenge gameplay that Buddy Booyah can try one by one.
Play Pet Rumble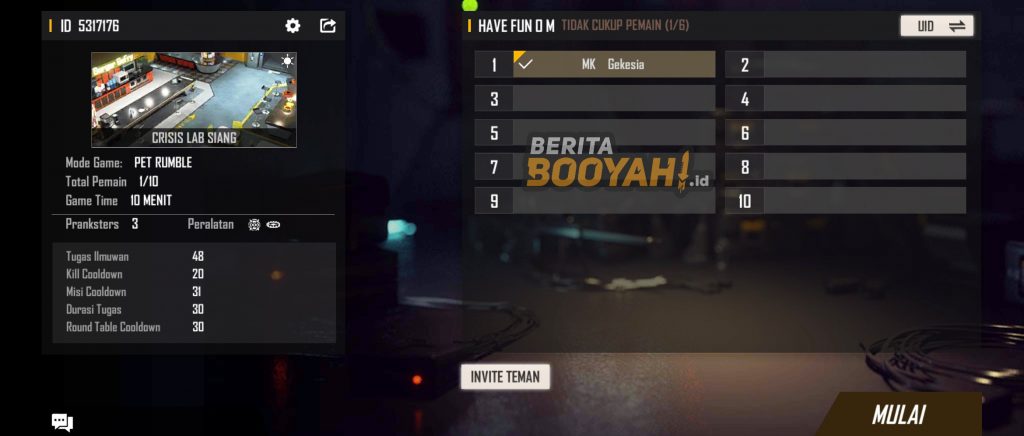 The presence of Pet Rumble with a game pattern that is much different from other Free Fire Game modes can be used as a place to have fun. Buddy Booyah can invite friends in-game, or hold special Guild events and play Pet Rumble together.
To make it more fun and challenging, Buddy Booyah can adjust the game settings. For example, by increasing the number of Pranksters, reducing the duration of the kill cooldown, increasing playing time, and increasing missions.
Thus, Buddy Booyah can experience different games that are fun and can spur back the spirit of playing Buddy Booyah!
Well, those are some ways to play that Buddy Booyah can do to get rid of boredom playing Free Fire. Does Buddy Booyah know other unique ways to play? Write your opinion in the comments column!
---
Don't want to miss a series of other interesting information about Free Fire? Don't forget to follow Tiktok, Instagram, Facebook, and YouTube from Booyah News!