Don't miss the Ticket Royale FF Winner of the Free Fire Qurban, maybe from here you can take advantage of many useful interesting prizes.
Even with the presence of the latest event like this, it is indeed very good and can be fully utilized by all of you later.
Because indeed by taking advantage of the new events that are presented at this time, there will be many interesting prizes that you can all get.
Especially if you complete the Mission in the Free Fire game, make sure you play all of them and don't miss anything.
Because there is also a way to get the Matryoshka Free Fire Loot Box, so that later you can turn the defeated enemy into a cool doll.
Where new events now, will be related to a holiday in Indonesia and around the world as well.
That way, it's not surprising that Ticket Royale FF Winner of the Free Fire Qurban, you should be able to get it now.
Curious? Let's see the explanation in the article below.
Ticket Royale FF Winner of Free Fire Qurban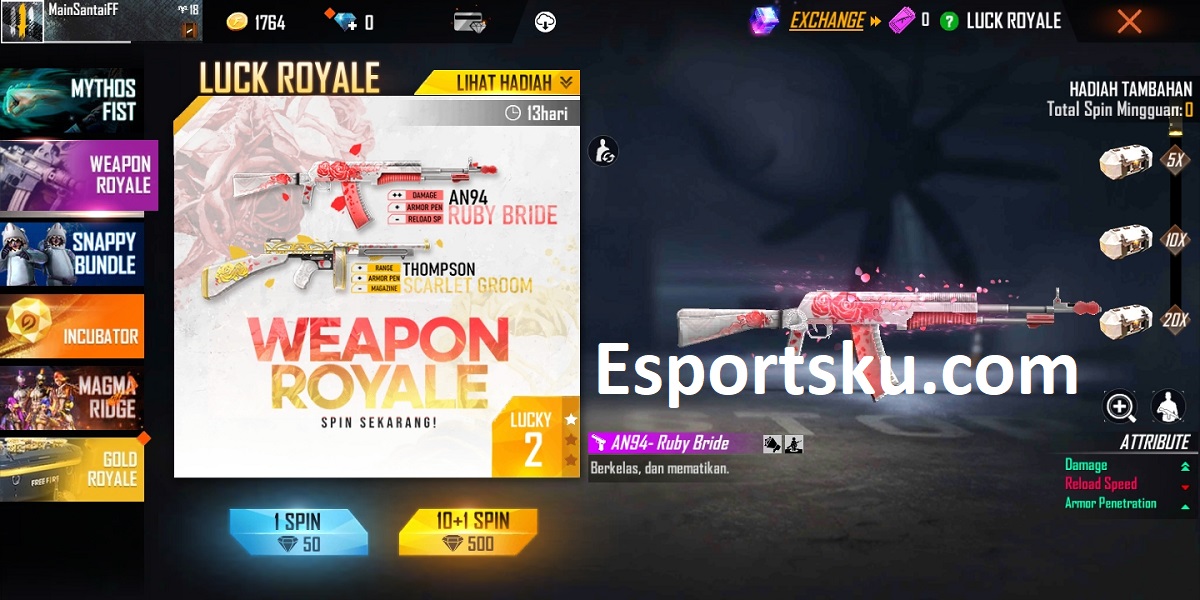 By taking advantage of the new event now, that way you can get a lot of tickets that are presented at this latest event.
Because by following the Qurban Winner, the prize is cool.
Now for the new event on Eid al-Adha that will come later, you will get lots of prizes and tickets to use when playing.
By taking advantage of all of that, you can immediately face the upcoming royale features.
But before that, you have to get the Ticket Royale first by going through the mission, now the mission given at this event is very difficult.
You can only finish in Free Fire BR Mode, so you have to be able to make sure this event is right.

We can play everything that is given in the Sacrifice Winner Mission too, so make sure to finish all the events.
Surely this way, it will be very profitable for those who want to have cool item gifts from the Incubator or Luck Royale now.
Enter the Free Fire game first, then you select the section called the Event Tab on the right side of the Free Fire game Lobby later.
After that, enter the Free Fire Eid al-Adha event option, you will find the Qurban Winner Event Mission immediately.
Press it and it will go straight to the Mission section that we can complete, which must be fast because this event must be short.
This event will take place from 22-25 July 2021, so there are only 3 days left, to complete it all.
Here you have to aim for Top 3 2 times and Top 3 for a total of 4 times to get Diamond Royale and Incubator Tickets.
After you complete the mission of this event, you can immediately get the main prize and can immediately Spin right now.
With the presence of an event like this, then you will have a good opportunity to do Spin right now.
You have to join so you can get free spins like that and make sure you have a good chance to have other prizes.
Because of the events that are being presented today, there are indeed many and we can pay close attention to them.
After knowing the Ticket Royale FF Winner of the Free Fire Qurban, those who really like doing Gacha can immediately know how to get it here.
When will Garena give free Ticket Royale prizes for players so that they can later use them for Gacha.
Moreover, there is also a Way to Get a Free Magic Cube on Free Fire, so that it can be used quite well right now.