Later there will be an Incubator FF Ticket at Peak Day Street Fighter Free Fire, this is one of the prizes that of course you can't miss.
Because by using the Incubator Ticket, there are also attractive prizes from Royale who will use this Ticket.
Moreover, with the presence of a Ticket Incubator like that, you will immediately have many benefits and some interesting things to try.
Because indeed for the new Ticket Incubator right now, there are some new and rare gifts that you can all collect now.
So following the Free Fire x Street Fighter Event Schedule, it will be the thing that many players like the most right now.
How will you guys be, are you really interested in joining this event or not because of the prize.
Especially for now, there is a Ticket Incubator FF in Peak Day Street Fighter Free Fire and you should get that too.
Curious how? Let's see below.
Ticket Incubator FF on Peak Day Street Fighter Free Fire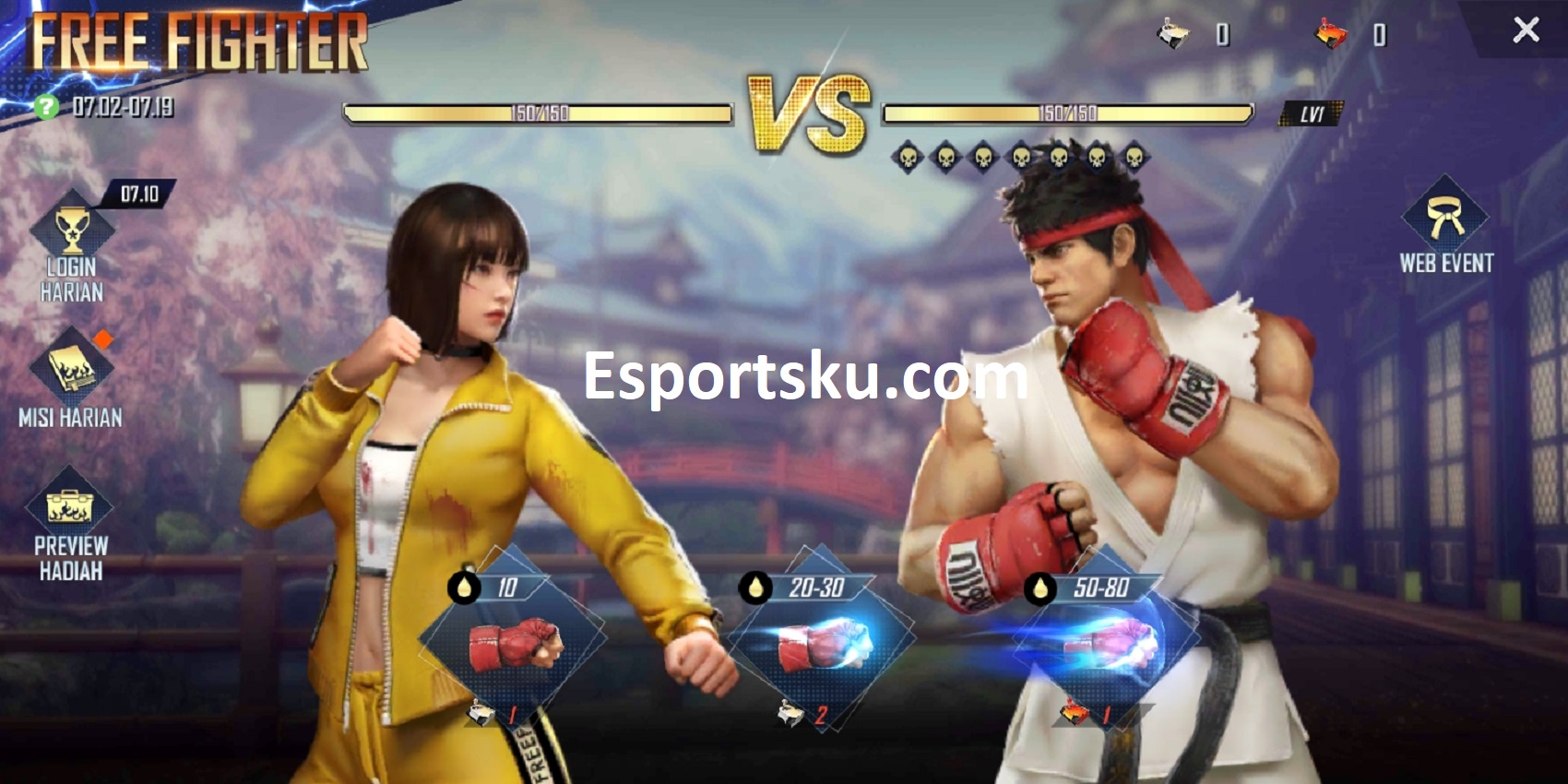 Who doesn't want to have a Free Incubator Ticket from this game event? surely everyone will, because it can be used to spin in luck royale.
That way you might have the opportunity too, to be able to take part in Ticket incubator events like this too.
Because of the presence of the event, it appears in the collaboration between the Free Fire game and Street Fighter right now.
Of course, the prize is from a web event that is being presented by Garena Free Fire.
Where you want to participate and have prizes like this, of course you must be able to follow the event and don't miss it.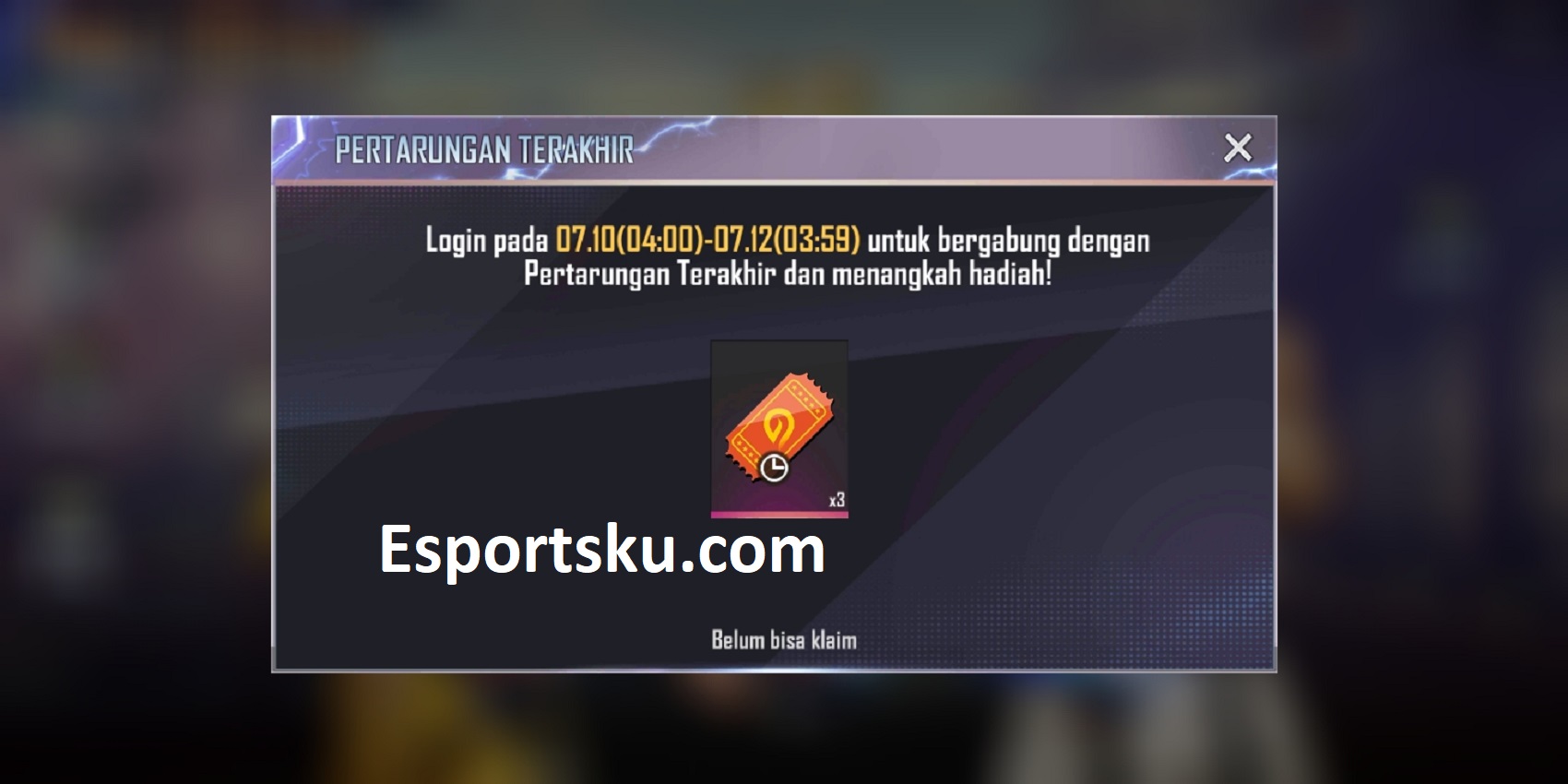 Because what we know is that for the Ticket Incubator itself, it can be obtained during certain events and will have a time limit as well.
Therefore, you can get this Ticket, in a very easy way and can be used on the existing M60 Mythos Incubator.
First, log in to the Free Fire game, to be able to receive the new new event and the existing prizes.
If there is already a section called Lobby, you can select the event icon to the right of the lobby screen.
After you have entered the Free Fighter Web event, of course, you can directly select the event section called Daily Login.
In this section too, you will get 3 Incubator Tickets and that will end in August 2021.
You will only need to log in on the upcoming 10-12 July 2021, so you can get ticket prizes.
You just need to claim the prize, after logging in and you will immediately enter the section called Vault.
By getting a Ticket Incubator like this, it is indeed one of the things that is quite profitable for all of us.
You definitely have to know and have a gift like this right now.
Who knows, in the July 2021 Free Fire Incubator Leak, it can be obtained quite easily.
Moreover, there are still lots of other interesting prizes, which are not all present yet and it will take some time before they are released.
You all have to take part in the event this time, so you can get lots of prizes that are much cooler later.
After knowing the Ticket Incubator FF on Peak Day Street Fighter Free Fire, so be prepared to log in on the date that has been given the crazy news.
Get this incubator Ticket immediately, then you will get attractive prizes which of course can be used for purposes in gacha.
There are even some Free Fire Spin Hockey Tips, so that later our chances of doing the Spin can be even easier.
It won't be difficult, if it's like this too yes.