Hi Buddy Booyah!
The Free Fire Master League is one of the prestigious events presented by Garena as a forum for the best teams in Indonesia to compete. After successfully holding 3 Seasons, FFML Season IV is ready to come.
NXL Ligagame, is one of the participating teams in FFML Season IV. Interestingly enough, in their first year establishing a new Free Fire division team, they successfully promoted to FFML Season IV Division 1 after successfully securing one ticket in the Qualifiers Division round.
Also Read: Most Difficult Task? This is the Reason Why Shotcallers Are Rare in Free Fire (FF)!
Also Read: POT Division FFML Season IV Division 1, POT B Becomes POT Hell!
As their first debut in the top league of Free Fire Indonesia, Berita Booyah himself had the opportunity to talk with the coach of NXL Ligagame, Fisal Fauzi about how they were preparing.
A team will show the best performance, if all team members have the same direction. Fisal said that in order to maintain team cohesiveness so that it is always in good condition, they often discuss together and understand each other.
"It's simple, Sis, we often talk and gossip together," said Fisal.
In facing the fierce battle of FFML Season IV later, of course each team will find its own difficulties. This was stated by Fisal, that they felt they were tired of the routine of playing at home because they were in a pandemic.
"In terms of gameplay, there is none. The obstacle in preparing for FFML is PPKM, we are tired of sitting at home just playing games, we can't refresh our minds."
Having experience in the previous season, Fisal revealed that for FFML Season IV, they tend to attack quickly and try not to run away when there are opponents.
"Actually, there is no difference, maybe just the attack style, because we have a king Clash Squad. So attack him faster, the scheme remains the same, if you get hit, hit it back, don't want to run away. Or at least, if we get hit, the next match we hit the team back."
In this FFML Season IV Division 1, it turns out that Fisal himself has a team to watch out for. The team is AURA Ignite, which is considered to have had various breakthroughs during the off season yesterday.
"AURA is (the one we are most wary of), it will be fun if we can beat AURA. There is coach Fayad there, so we can have a battle on which strategy is the best, haha."
Furthermore, Fisal added that later NXL Ligagame will surprise the opposing team with a very brave battle and will panic the opposing team.
"Absolutely, NXL is the most stubborn team, a team of thugs, if you get hit, you will hit back. For a strategy that we definitely strengthen the drop zone, it's the same as studying a lot of outside team strategies. We want to surprise FFML."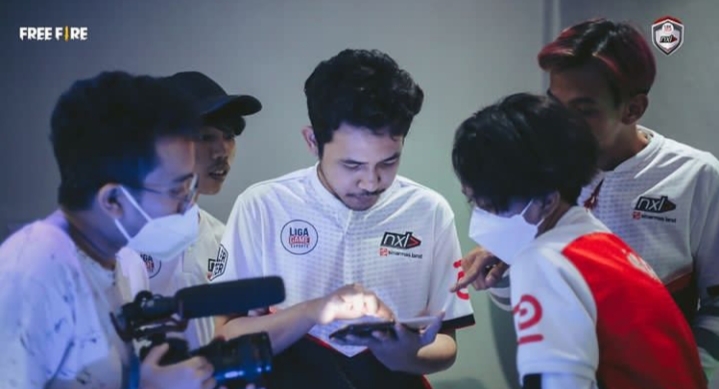 With careful preparation, Fisal emphasized that NXL Ligagame is sure that it will come out to be the best. Although it takes time, Fisal said they have a winning mentality.
"If it's a matter of confidence, other people already know that Fisal Junior always brings the team more than 100% to be the best. Maybe time has not been able to make NXL top 1, but entering Division 1, of course we have a winning mentality," he explained.
Of course, it will be interesting to see how NXL Ligagame will make its first competitive game in Division 1 FFML Season IV. How about Buddy Booyah himself?
---
Don't want to miss a series of other interesting information about Free Fire? Don't forget to follow Tiktok, Instagram, Facebook, and YouTube from Booyah News!