Hi Buddy Booyah!
Shocking news did come some time ago. Jai, one of the characters in Free Fire will undergo a mission in which this character will not be sold at the Free Fire Shop after July 31, 2021.
Of course, this news was quite shocking. Given, this is the first time Jai's character will not be available again. What's more, Jai's character is also not available in Gold Royale rewards or leveling up.
Also Read: These 3 Items Must Be in the Vault of Free Fire Players!
Also Read: Brasilia Becomes a Crowded Drop in FF? This is the reason!
Now, through this article, Berita Booyah will explain why Buddy Booyah must have the Jai Free Fire (FF) character before this character will be deleted and can't be obtained by players anymore!
Skills Suitable for Rushers
If Buddy Booyah is a rusher when playing Free Fire, actually the Jai Free Fire (FF) character is suitable for you to use, especially if you have a barbarian soul.
Having a skill called Raging Reload, this skill can make Buddy Booyah automatically reload up to 45% of the number of Magazines in certain weapons when defeating the enemy. This passive skill has no cooldown which makes it pretty awful!
As Collection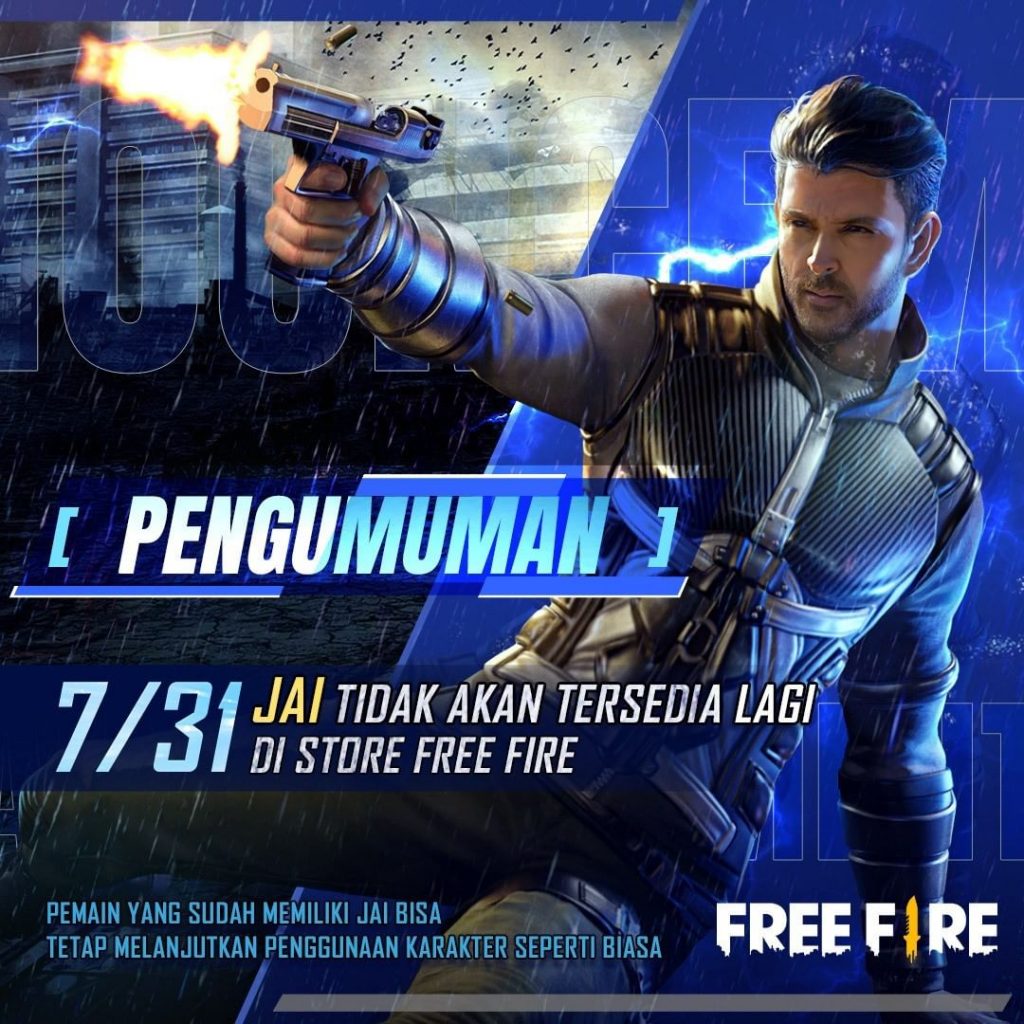 Even if Buddy Booyah doesn't use this character, Buddy Booyah can make Jai FF's character one of Buddy's valuable collections in Free Fire. This is because, although it will disappear after July 31, 2021, players who already have the Jai character can still use the character.
Jai Is a Collaboration Character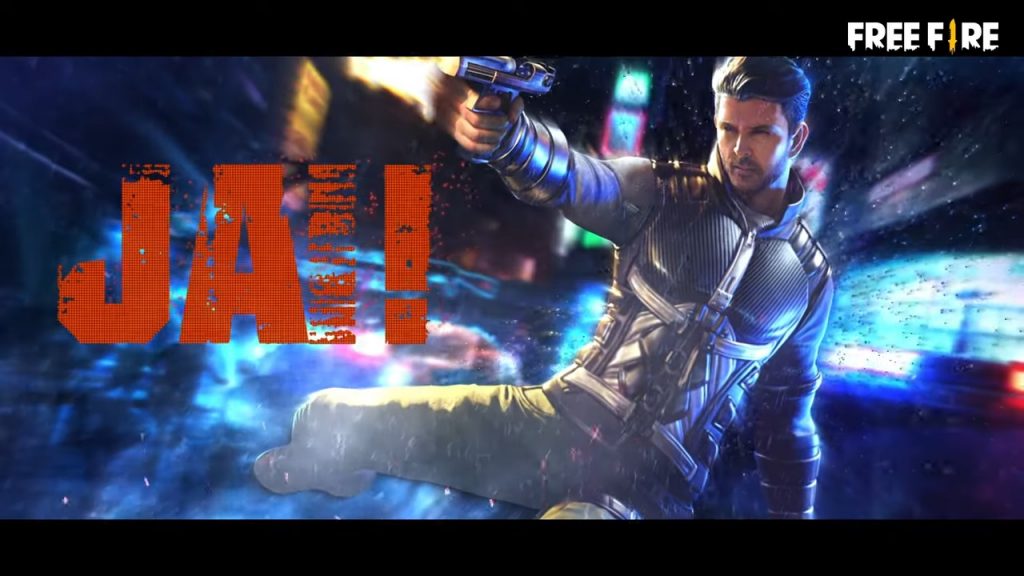 Jai is a collaboration character presented by Free Fire. more precisely, Jai FF is the fruit of a collaboration between Free Fire and Hrithik Roshan, a well-known actor who has been in the Bollywood industry for a long time.
Of course, having this character, Buddy Booyah, means that you have collected Free Fire collaboration characters! Don't let Buddy Booyah miss out on not having Jai's character before this character completely disappears from the Shop after July 31, 2021.
---
Don't want to miss a series of other interesting information about Free Fire? Don't forget to follow Tiktok, Instagram, Facebook, and YouTube from Booyah News!