Hi Buddy Booyah
Talking about Role Support in Free Fire is indeed endless. The existence of this role plays an important role in the success of a team carrying out a strategy scheme and winning matches.
As a giver backup fire, Support should not be careless about the choice of weapons. Currently, the presence of the VSS-X equipped with Advance Attachment Ripper Bullet is quite favorite as the best weapon to play Role Support.
Also Read: Want to Play Outside the Zone? These are the 4 FF Weapons You Must Bring!
Also Read: These 3 Characters Have the Largest Active Skill Coverage in Free Fire (FF)!
This time, Booyah News wants to show some reasons that support the use of VSS-X for player Support on Free Fire. Without further ado, Buddy Booyah can see the full review below!
Can Disrupt Enemy Defense
VSS-X has an effect Bleed Damage which gives Damage Per Second for a few seconds. Even if it is not hit again, HP will continue to decrease in a few moments. Of course this effect Bleed Damage this is very inconvenient, especially if hit quite a lot and many times.
Enemies who are hit by VSS-X will definitely have trouble and panic while trying to stem the attack. At a moment like this, the enemy's defense and focus will be chaotic, thus opening up the opportunity to make quick attacks to finish off the enemy more easily.
Reduce Medication Time and Drain Item Healing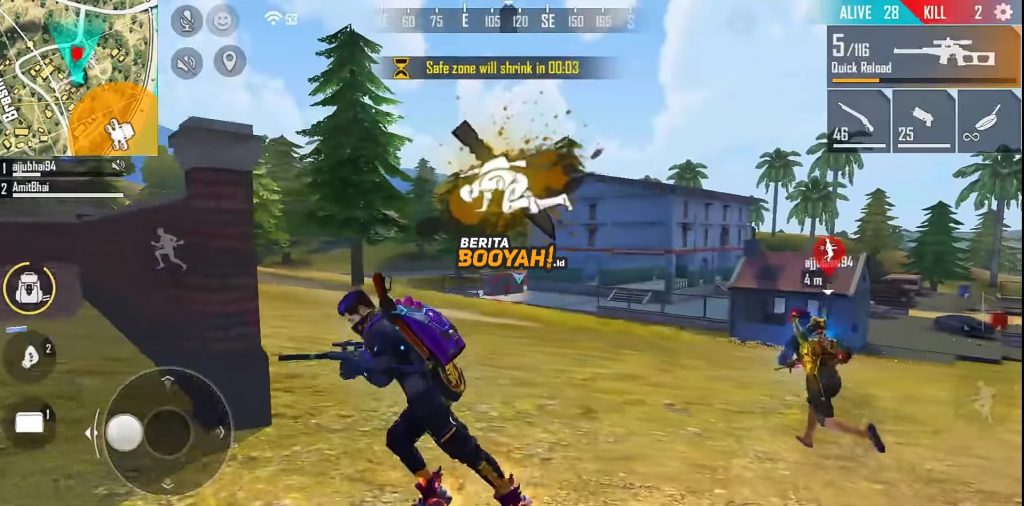 There is an effect Bleed Damage owned by VSS-X indirectly gives a big loss to the opponent. In addition to applying pressure to limit the time of medication, Damage Per Second from this weapon will drain the enemy's HP and make the use of healing items such as inhalers and medkits more wasteful.
As a VSS-X user who attacks from a distance, the Supports only need to find an opening to continue to attack the enemy. Thus, it is only a matter of waiting for the right moment to attack.
Effective and Efficient Use of VSS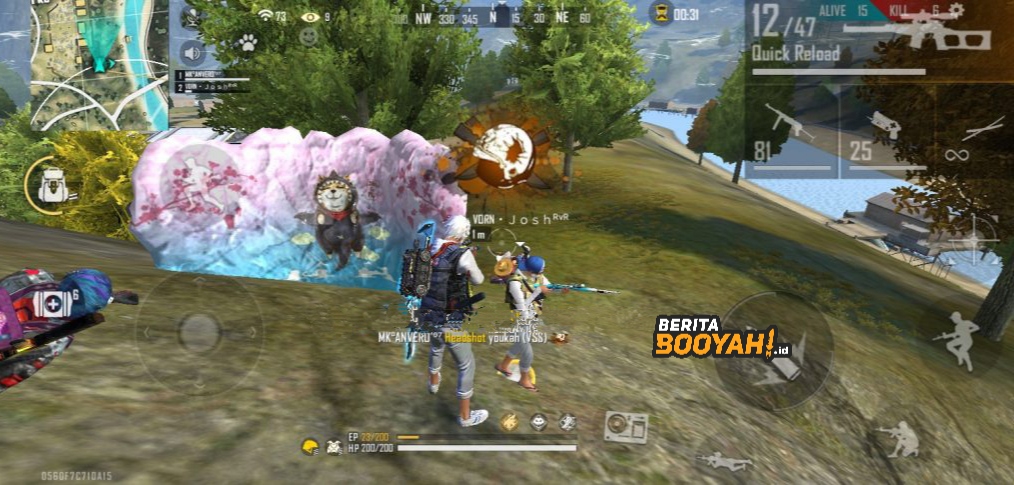 The use of VSS-X is also very efficient and hassle-free. Because, this weapon does not require many attachments to get the best performance. VSS-X can only be installed with Stock and Magazine. This does not have a big impact, considering that the VSS-X has been equipped with stable fire and a large enough bullet capacity.
On the other hand, VSS as an SMG weapon also has charming innate attributes. VSS becomes SMG with the largest Range coverage in Free Fire, touching the number 86 Points. VSS too Has an Accuracy of 73 Points, defeats SMG weapons and Assault Rifles, with a Damage of 54 Points.
Great built-in power and efficiency of use combined with effects Bleed Damage which is a hassle, making VSS-X able to support the Support game more effectively.
Well, those are some of the reasons that make VSS-X suitable for use by Supporters in Free Fire (FF)! Through the comments column, try to give your opinion about this one weapon!
---
Don't want to miss a series of other interesting information about Free Fire? Don't forget to follow TikTok, Instagram, Facebook, and YouTube from Booyah News!