Hi Buddy Booyah!
In addition to presenting a variety of interesting events to pamper its players, Free Fire also continues to innovate in presenting a variety of new play modes that are interesting and different from other modes.
This is evidenced by the presence of a new mode Lone Wolf on the August Patch Update yesterday. With the concept of 1vs1 random battles, Lone Wolf mode provides an exciting and tense gameplay feel.
Also Read: Don't Do This If You Want to Rank Grandmaster in FF!
Also Read: AC80 FF Weapons Are Suitable Combined With These 3 Weapons!
Along with the presence of Lone Wolf mode, Berita Booyah would like to recommend selected pets that Buddy Booyah must use when playing in this new mode. For more details, Buddy Booyah can see the following list.
Rockie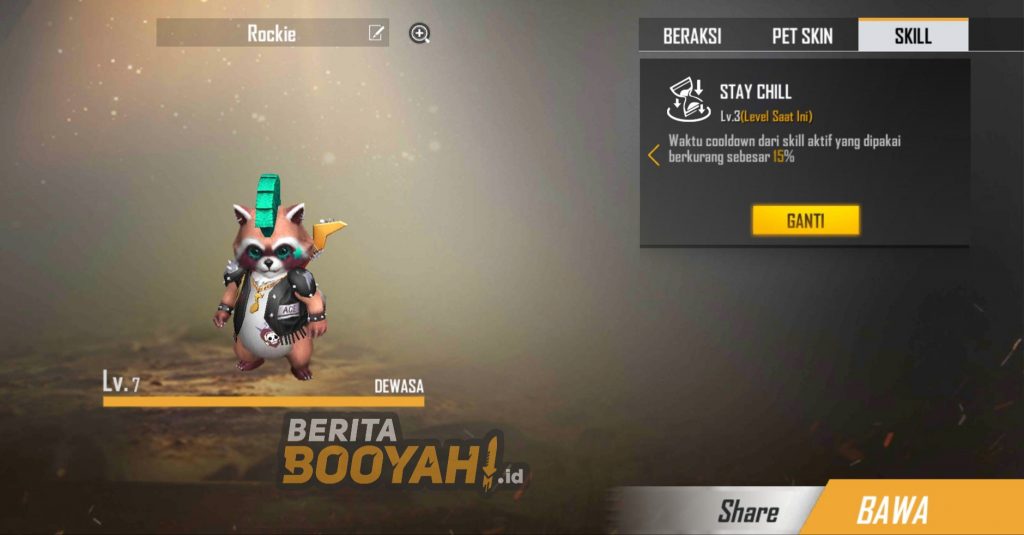 The Raccoon with Metal style, Rockie, fills the first list for pets that are effectively used in Lone Wolf FF mode. Has a skill called Stay Chill, Rockie is able to reduce the duration cooldown the active skill that the player uses.
If the active skill has been used in the previous round, the presence of the Rockie skill can cut the duration cooldown provide a greater opportunity for the use of active skills more quickly in the next rounds.
Robo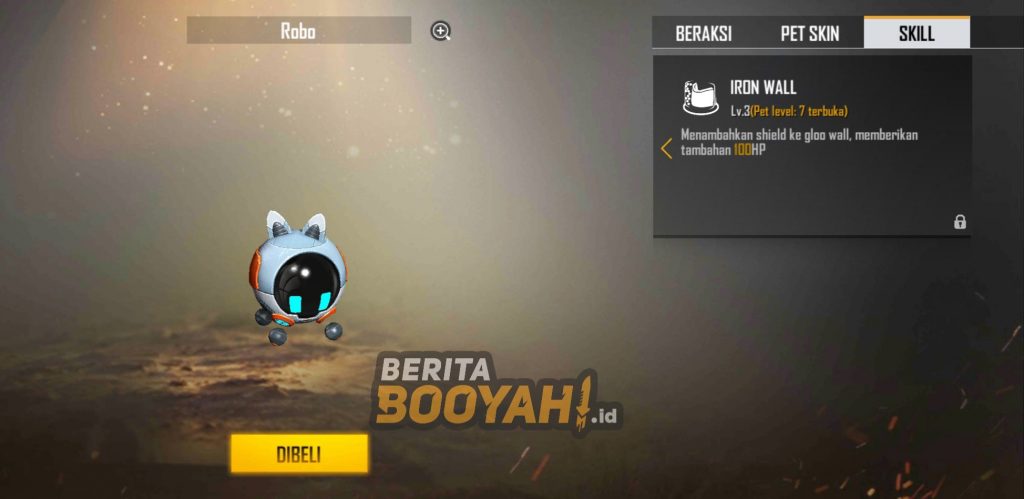 When playing Lone Wolf mode, players will get 2 Gloo Walls. The presence of Gloo Wall can be used as an opening attack, the media buys time, and helps defend. Therefore, Gloo Wall's durability is important to note.
The presence of a pet Robo with skills Iron Wall who can give shield as an additional strength for Gloo Wall has a significant impact. At least, players can last longer in one Gloo Wall and take advantage of another Gloo Wall for the next situation.
Okami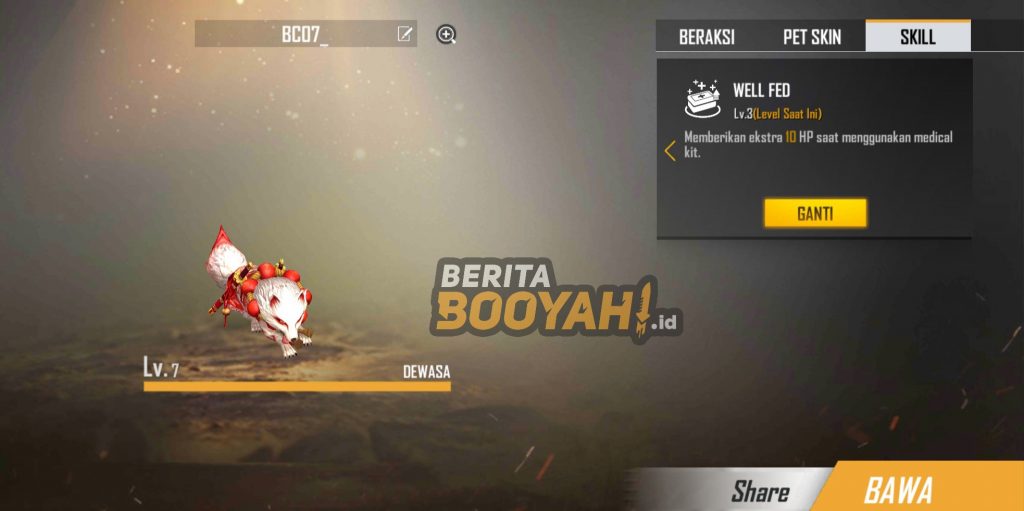 Has a skill named Well Fed, Okami's pet gives an extra 10 HP when using a Medkit. This skill can be used when playing Lone Wolf mode. With this skill, Buddy Booyah can recover more HP in one medication.
This allows Buddy Booyah to immediately return to fighting, before being attacked suddenly by the enemy while in medkit.
that's a row of pets that Buddy Booyah must use when playing Lone Wolf Free Fire mode. Do Buddy Booyah have any other suggestions for pets to use in Lone Wolf FF mode?
---
---
Don't want to miss a series of other interesting information about Free Fire? Don't forget to follow Tiktok, Instagram, Facebook, and YouTube from Booyah News!