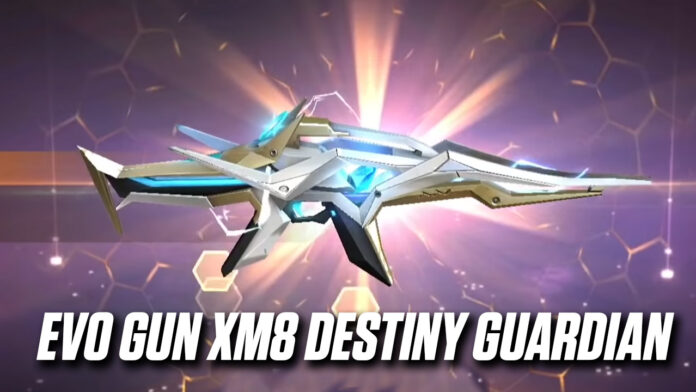 This is the Latest Evo Gun XM8 Destiny Guardian FF Statistics!
Free Fire (FF) has 2 types of gun skins that players can get, the first is a normal gun skin, and the second is an Evo Gun Skin.
Evo Gun Skin has become a very popular weapon skin among FF players, because the skin has appearance and stats that can change.
Green Flame Draco is an Evo Gun skin released by Free Fire in April 2021, and the weapon is in great demand by players.
Also Read: Mystery Shop FF Coming in August 2021? This is the Fact!
Well, this time Free Fire will bring the newest Evo Gun called XM8 Destiny Guardian which looks very unique!
XM8 Destiny Guardian Evo Gun Level Stats
As reported by beritabooyah.id, the Evo Gun XM8 Destiny Guardian has 7 different levels, and this skin gets an evolution of appearance and an increase in statistics for each level.
At the first level here are the looks and stats of the XM8 Destiny Guardian: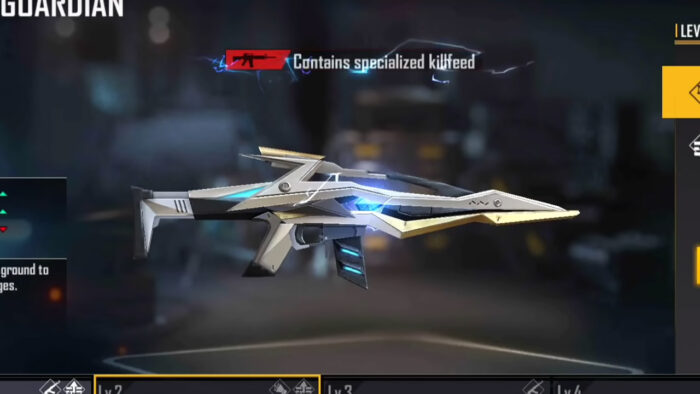 Damage +
Rate of Fire +
Reload Speed ​​– –
Entering level 4, the damage from this gun skin will increase by one, and the reload speed, which was previously minus 2 points, will only be minus one point.
Here's a look at the XM8 Destiny Guardian's second evolution, along with its stat changes at level 4: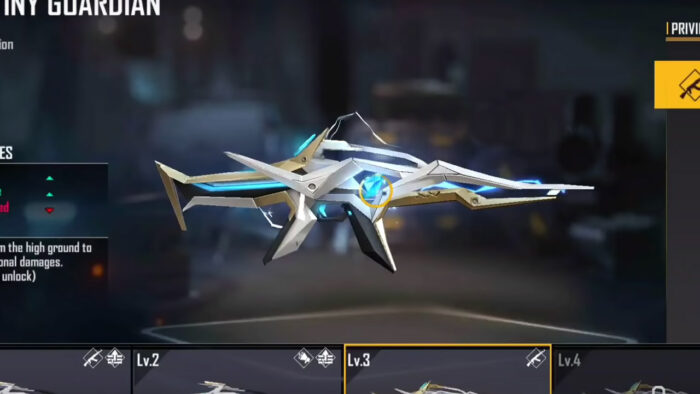 Damage (++)
Rate of Fire (+)
Reload Speed ​​(–)
At level 7 (maximum) XM8 Destiny Guardian will get an exclusive emote, in addition, this gun skin will also get a special buff that will increase shot damage while on high ground.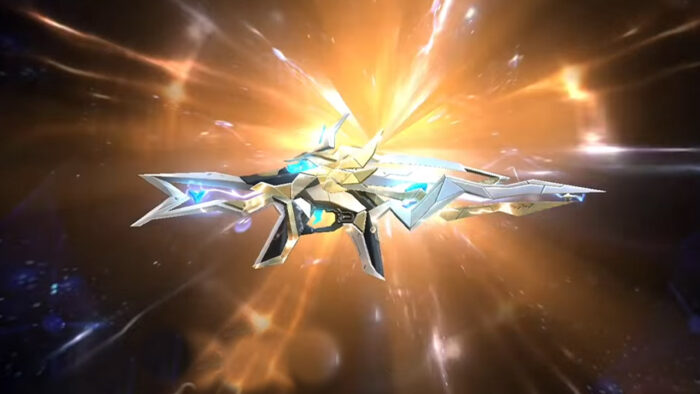 Also Read: Free Fire (FF) is Officially Sponsor of the Brazilian National Football Team!
Also Read: Get Free Diamonds for Life, Greysia & Apriyani Are Playing FF?
That's the look and stats of the latest Evo Gun XM8 Destiny Guardian on Free Fire (FF)! Don't forget to visit the SPIN Website for other latest updates, and follow our Instagram and Youtube.