Hi Buddy Booyah!
The presence of various types of Gun Skins provides more value and becomes the main attraction for every weapon in Free Fire. Comes with an attractive appearance and is equipped with additional statistics that really support the game
One of the Free Fire weapons that has many variations of Gun Skin is MP5. This makes this SMG no less popular than the MP40 or UMP.
Also Read: Get Buff, Time for XM8 to become META in Free Fire (FF)?
Also Read: Missing FF Kill and Knock Icons? Here's How To Get It Back!
Entering this August, Berita Booyah has the best MP5 Gun Skins that can be an option for Buddy Booyah to use in the game. Which MP5 Gun Skin are you referring to? Check out the list below!
MP5 – Mr. Nutcracker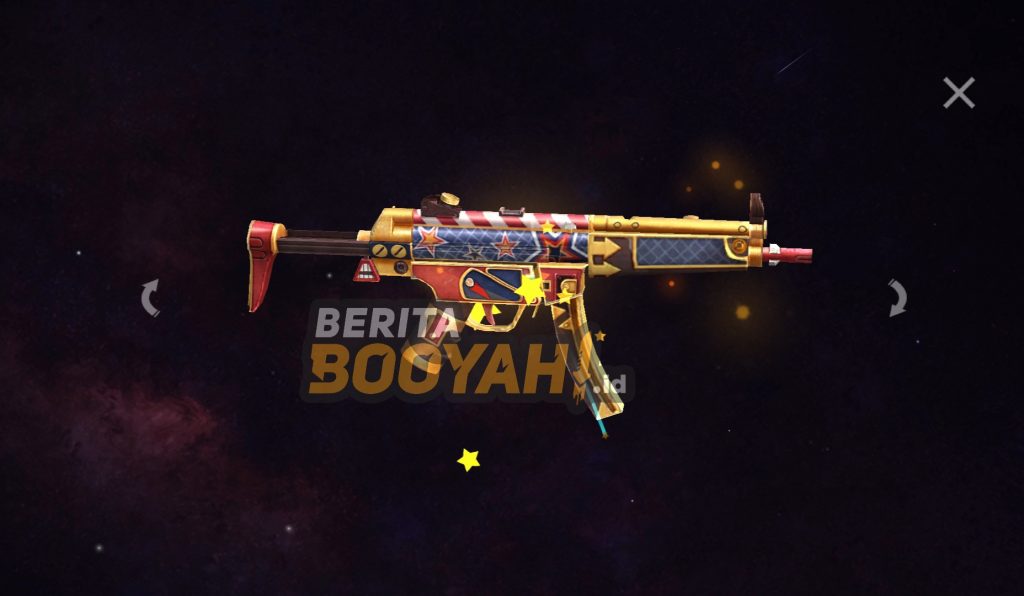 This latest MP5 skin has additional statistics in the form of
Rate of Fire(++)
Accuracy(+)
Magazines(-)
MP5 is an SMG type weapon with a very high Fire Rate. The addition of 2 more points for Fire Rate gives more power to MP5. This skin will give a very fast shot, allowing the user to easily drag shots for critical damage and finish off the enemy quickly.
On the other hand, MP5 – Mr. Nutcracker also comes with improved accuracy. Quick shot combined with high level of shooting accuracy makes this skin much more lethal.
For Magazine reduction, Buddy Booyah doesn't need to worry. MP5 can be attached with Magazine attachment. So far, it seems that the MP5 – Mr. Nutcracker is no less interesting than it looks.
MP5 – Old Fashioned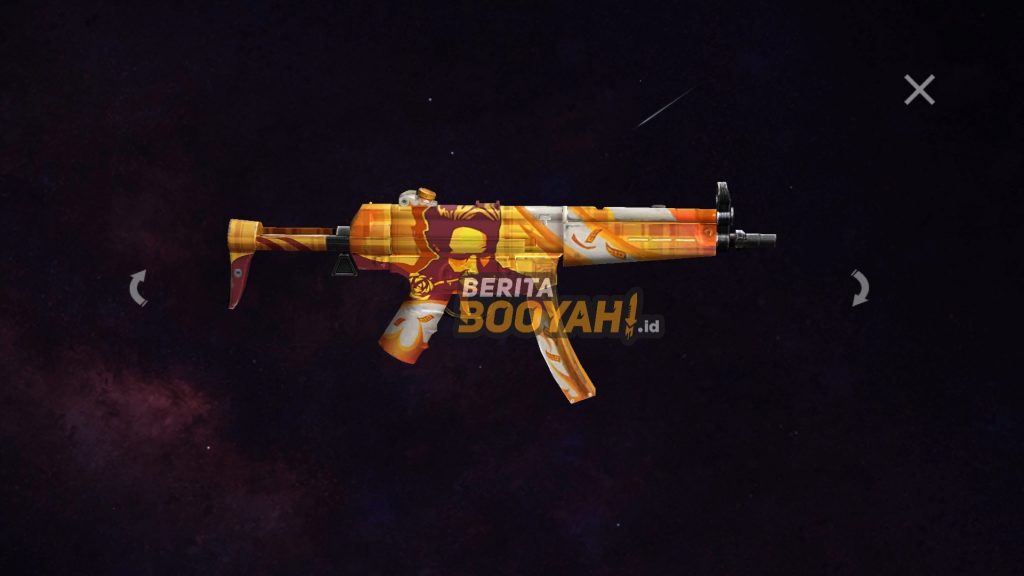 Statistics
Rate of Fire(++)
Magazines(-)
Even though it is a Common Gun Skin, MP5 – Old Fashioned is quite attractive to many players. Bringing a two-point increase in Fire Rate, this skin can spew bullets as fast as lightning and reduce the enemy's chance of survival.
Buddy Booyah doesn't need to worry about reducing Magazine because it can be handled with Attachment Magazine and doesn't have an excessive impact on the game.
MP5 – Demolitionist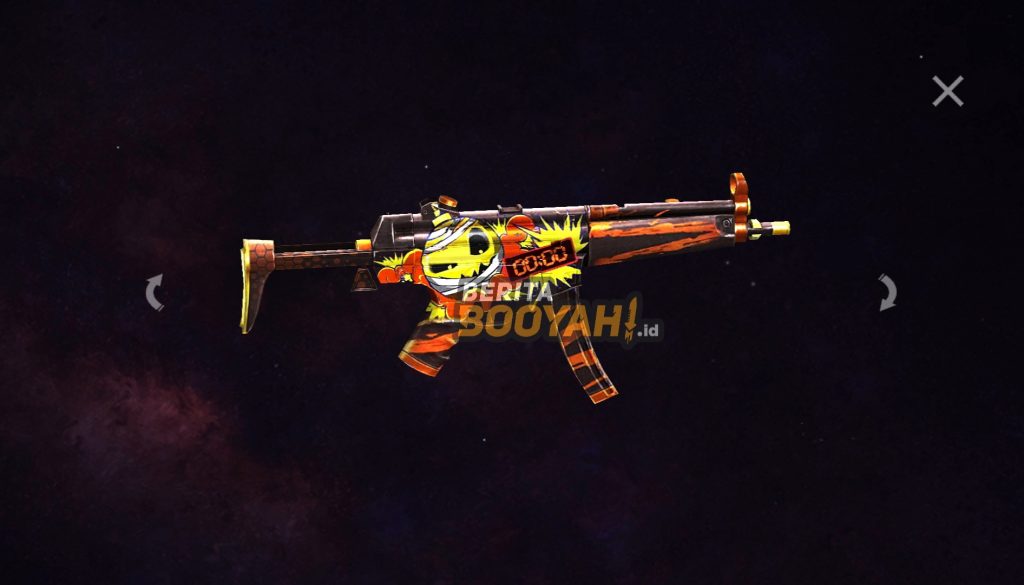 Statistics
Rate of Fire(+)
Magazines(+)
Range(-)
The combination of Fire Rate with Magazine on this Gun Skin gives Buddy Booyah a fast attack momentum with a guaranteed supply of a lot of bullets. Even though it reduces the Range attribute, MP5 – Demolitionist doesn't hesitate to use it in close to medium range combat though.
Those are the MP5 Gun Skins that Berita Booyah recommends for Buddy Booyah to use this August. Does Buddy Booyah have a mainstay skin besides the three skins above?
---
Don't want to miss a series of other interesting information about Free Fire? Don't forget to follow Tiktok, Instagram, Facebook, and YouTube from Booyah News!