Hi Buddy Booyah!
Accompanying Buddy Booyah's weekend, the Free Fire All Stars (FFAS) 2021 tournament is here. In the Asian region, the FFAS 2021 tournament invites 8 regions to participate by representing a combined team of professional players and influencers.
Keamrin, FFAS 2021 has just completed its third or final day. On the third day, the tournament used the Battle Royale format in which Indonesia sent 2 representatives, namely the SATE and INDOMEE teams.
Also Read: Can Get 19,999 Diamonds! FF Callback Event at Free Fire x McLaren!
Also Read: Get 5 Free Incubator Vouchers at the Free Fire x McLaren Event!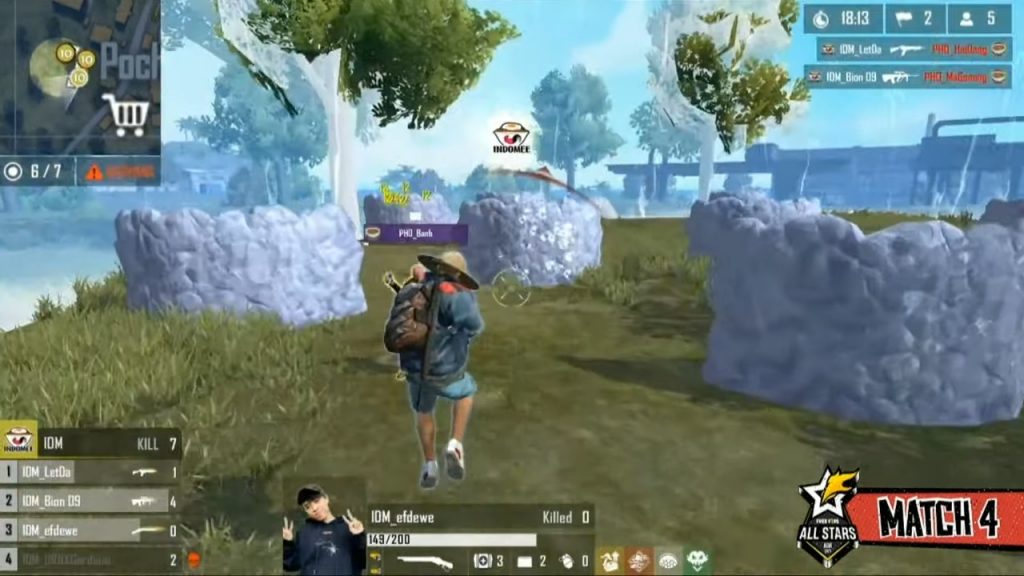 Carrying the format best of six like a professional team tournament, INDOMEE from Indonesia managed to become the only contestant team to get a Booyah hat trick at FFAS 2021.
More interestingly, the Booyah is obtained sequentially. In fact, the INDOMEE team secured Booyah in matches 2, 3, and 4. Meanwhile, for more details, here is the list of teams that won Booyah:
Match 1 (Bermuda): Tom Yung Kung
Match 2 (Kalahari): INDOMEE
Match 3 (Purgatory): INDOMEE
Match 4 (Bermuda): INDOMEE
Match 5 (Kalahari): Som Tum
Match 6 (Purgatory): Ph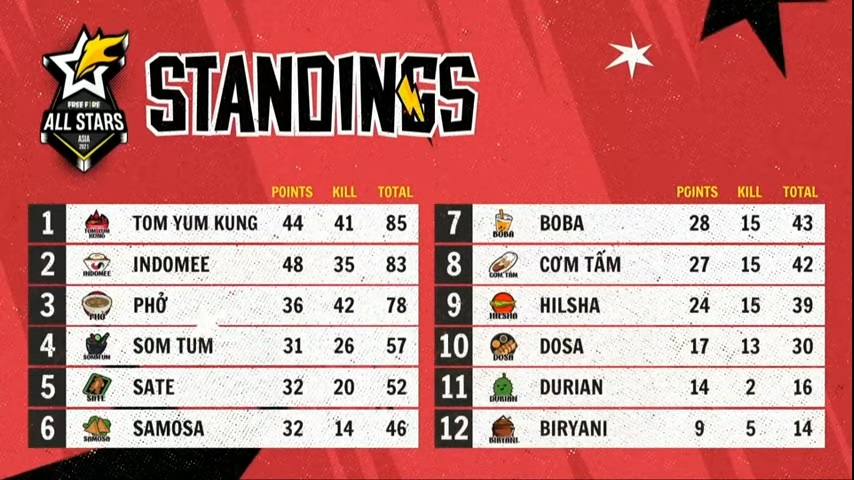 The last 2 matches seem to be disastrous for Indonesian supporters. INDOMEE, which until the fifth match was still perched at the top of the standings, played less than optimally due to disturbances.
Even LetDa Hyper did not compete in the fifth match. The game that was not as good as the previous match had to be paid dearly because INDOMEE had to settle for finishing second with 83 points, losing 2 points to the Thai representative Tom Yum Kung.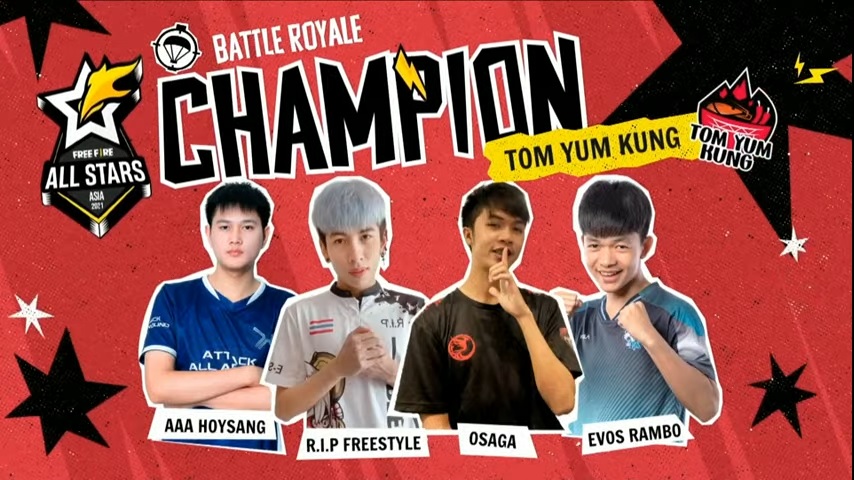 Tom Yum Kung actually also played not so well in the last match by being eliminated in the top 6. Even so, the kills they got managed to turn things around.
With this result, Tom Yum Kang managed to become the champion of the third day of FFAS 2021 for Battle Royale mode! They are entitled to pocket a total prize of $ 10,000!
---
Don't want to miss a series of other interesting information about Free Fire? Don't forget to follow TikTok, Instagram, Facebook, and YouTube from Booyah News!