Hi Buddy Booyah!
Gloo Wall, is one of the interesting items in Free Fire. By using Gloo Wall in Free Fire when playing, Buddy Booyah can create obstacle new temporary.
Of course, Gloo Wall is very useful especially when competing. Buddy Booyah can block enemy fire or just to take cover if later there are players who try to aim at you.
Also Read: Confused about choosing a skin for MP5 FF? These 3 Gun Skins You Must Try!
Also Read: NGID Esports Roster Acquisition, Rans Esports Ready to Compete in FFML Season 4!
Well, of course the reflex in pressing Gloo Wall is very important because Gloo Wall has a very large effect in battle. For Booyah Buddies who want to speed up their Gloo Wall reflexes, here are tips that you can apply!
Use the Slot 2 Grenade Feature
Recently, Free Fire features 2 Grenade slots where Buddy Booyah can have 2 Grenade slots. Of course, this will be quite useful for Buddy Booyah later when playing.
One of the benefits that Buddy Booyah can get by using 2 grenade slots is that Buddy Booyah doesn't need to change grenades so often when playing. Of course this will increase the reflex.
Put Gloo Wall Button in Fastest Hand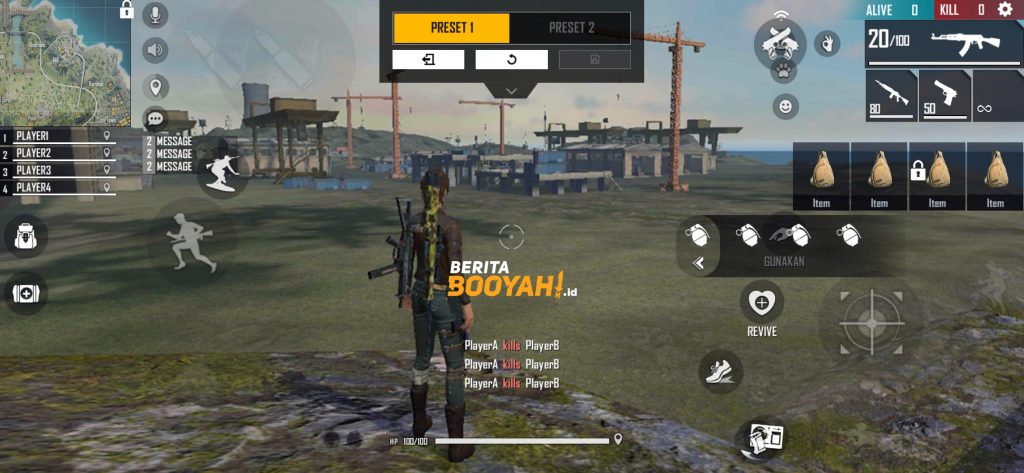 Grenade Button in Free Fire default be here on the left Buddy Booyah. However, Buddy Booyah can make changes by changing in the fastest hand. With a note, don't let this Gloo Wall placement actually interfere when you have to shoot.
Practice Playing with Clash Squad Mode with Friends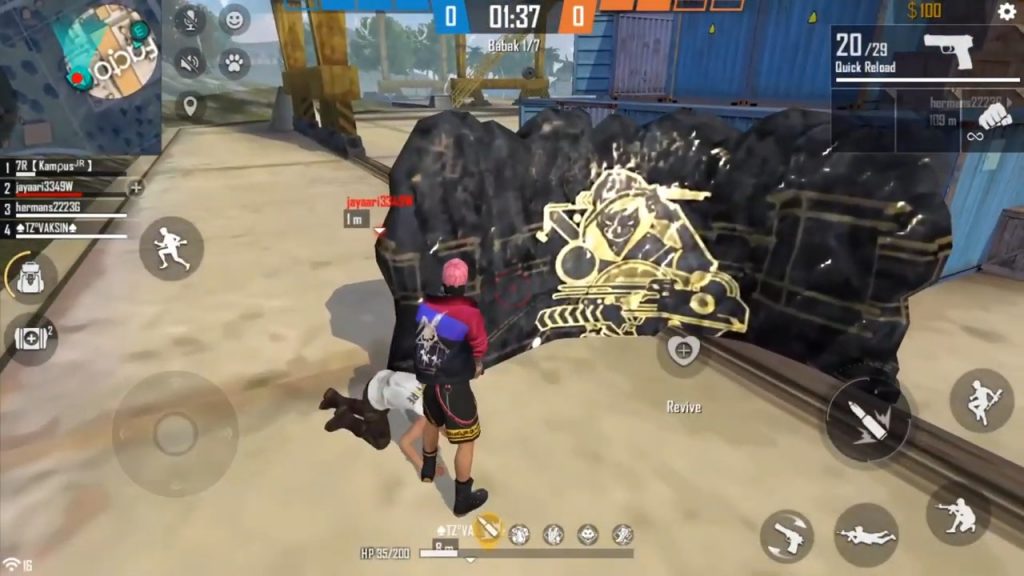 Lastly, Buddy Booyah can train Buddy Booyah's reflexes in releasing Gloo Wall by playing Custom Room Clash Squad. Because in this mode, Buddy Booyah can set for unlimited Gloo Wall.
It can also regulate how the Gloo Wall is placed so that Buddy Booyah can know where the Gloo Wall should be removed.
---
Don't want to miss a series of other interesting information about Free Fire? Don't forget to follow Tiktok, Instagram, Facebook, and YouTube from Booyah News!