Hi Buddy Booyah!
Characters in Free Fire indeed play an important role to support victory when players play. The reason is that the characters in Free Fire (FF) are equipped with the following features: skills which will be very influential for gameplay player.
Every character is made skills what makes it unique. Almost all the characters in Free Fire (FF) have been equipped with skills each. Until now, Free Fire has more than 30 characters that are ready to be used.
Also Read: Ombaac Officially Moves To ECHO Esports!
Also Read: These 3 FF Weapons Are Suitable for D-bee Characters in Free Fire!
Skills Each character has its own advantages and disadvantages. It seems that in Free Fire there are characters with skills which is similar to skills other existing characters.
One of them is a character with skills able to increase the maximum HP owned by the player. Thus it will be very helpful for players when playing because they have more HP supplies.
So, who are the characters who have skills able to increase the maximum HP? Let's find out more by looking at the following Booyah News review.
Antonio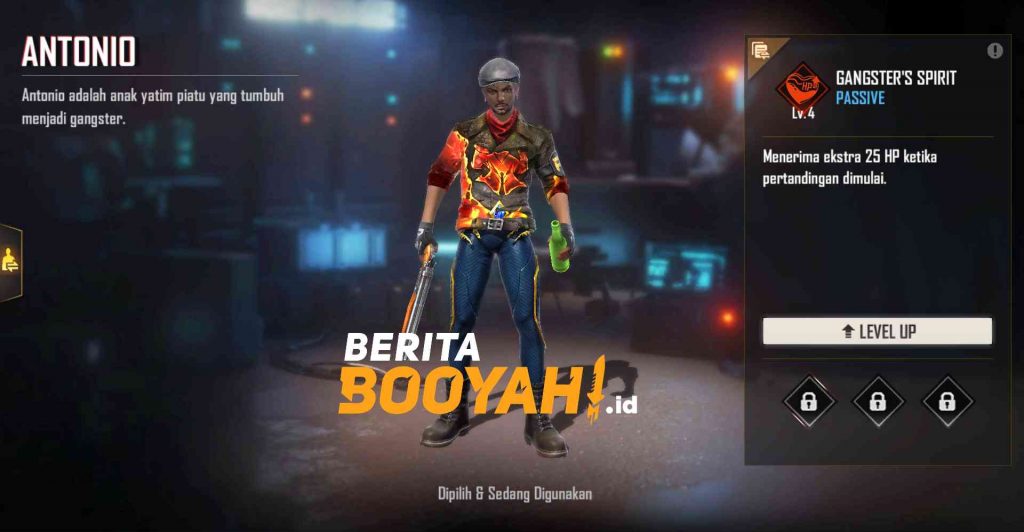 Antonio is a famous gangster. Have skills Gangster's Spirit make Antonio able to provide additional HP up to 35 of the maximum HP owned at the beginning of the match. In other words, skills Antonio only available once at the start of the game.
However, additional HP that is more than the maximum capacity of the character's HP in general makes Antonio superior in combat. After Antonio lose HP, later when using Medkit Antonio will have a maximum HP of 200 not like the beginning of the game.
Luqueta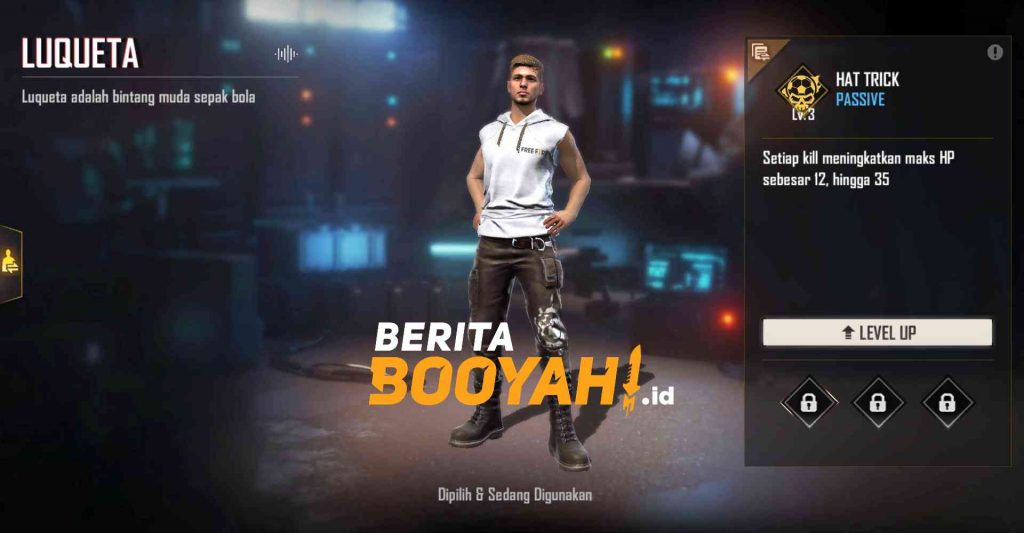 Different from Antonio, Luqueta is a famous footballer from Brazil. Luqueta come with skills Hat Trick, which is capable of making Luqueta increase max HP by 18 to 35 for each killl obtained at the maximum level.
---
Don't want to miss a series of other interesting information about Free Fire? Don't forget to follow Tiktok, Instagram, Facebook, and YouTube from Booyah News!