Hi Buddy Booyah!
Various unique pets are often issued by Garena to add to the fun of playing games Free Fire. In addition to an attractive appearance, pets also have various skills that can be adapted to the needs of the players player.
After previously providing various bundle recommendations, this time Berita Booyah will share various pet skins that you can use as a complement to the festivities on independence day.
Also Read: With New Skills, Luqueta FF Matches These 3 Characters!
Also Read: This series of FF characters and pets will get a 70% discount!
Blazing Beaston skins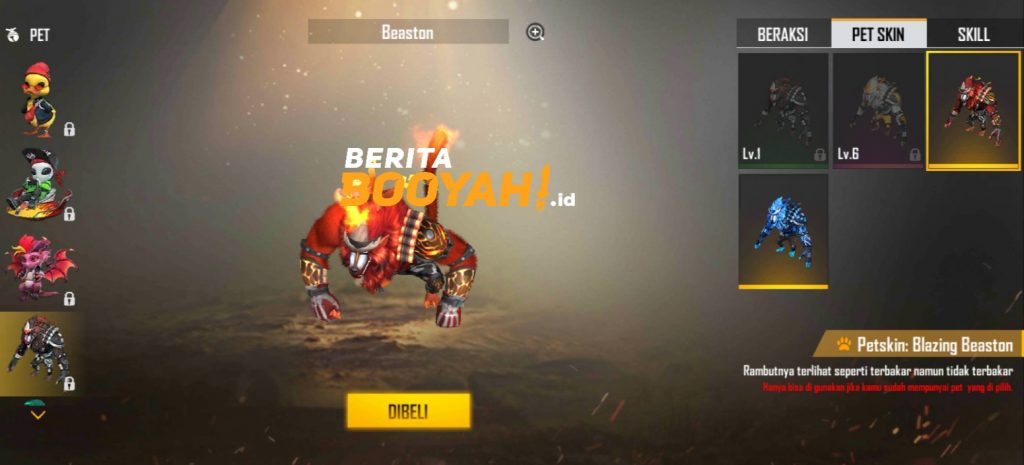 Having the Helping Hand skill, which is able to increase the throwing distance of Grenades, Gloo Walls, Flashbangs, and Smoke Grenades by 30% at the maximum level, Beaston pets are quite good to use. One of Beaston's pet skins is Blazing Beaston which has a fiery red appearance with a fire effect which can certainly make Buddy Booyah's spirit even more smoldering.
Hellfire Falco skins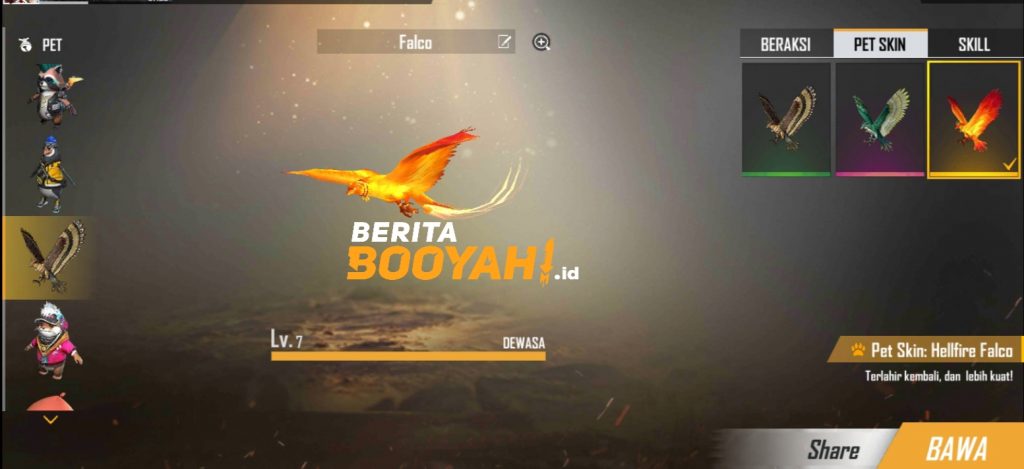 Falco is the first flying pet in games Free Fire, besides that Falco also has the skill to increase the landing speed of players player. By using pet Falco, Buddy Booyah can play bars. Coupled with using the Hellfire Falco skin which has a combination of red and gold.
Panda Heist skins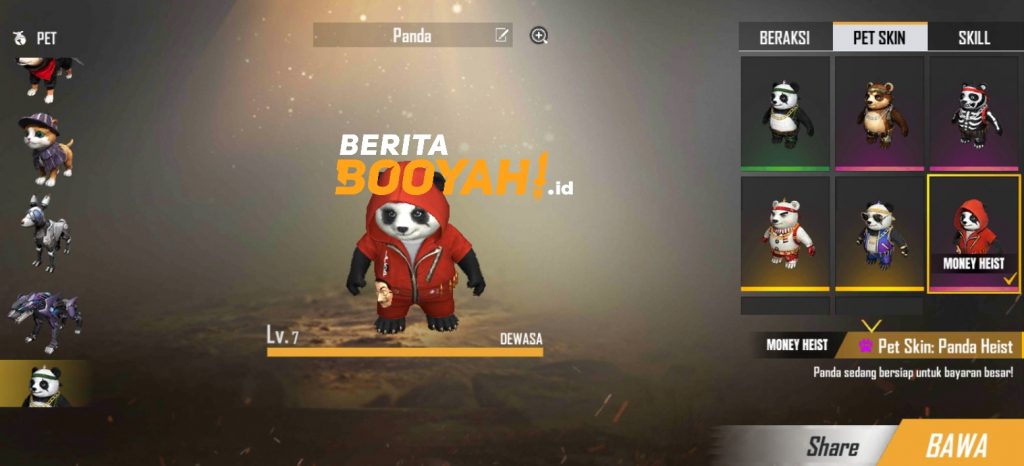 Comes with its cuteness, the panda who has the skill to add HP after getting a kill is certainly suitable for those of you who like to play bars. In addition, the Panda Heist skin is a line from the Garena FF collaboration with the Money Heist Series.
Shiba Hip-hop skins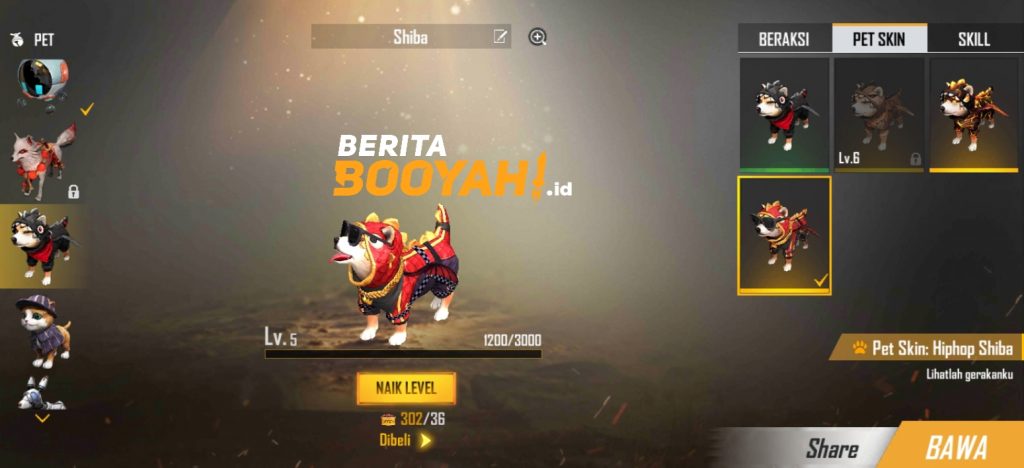 Shiba is a cute dog who has the ability to smell mushrooms. By using the Shiba Hip-hop skin, Buddy Booyah will look cool and of course suitable for use on Indonesia's independence day, because it has a combination of red, black and white colors.
Master of Death skins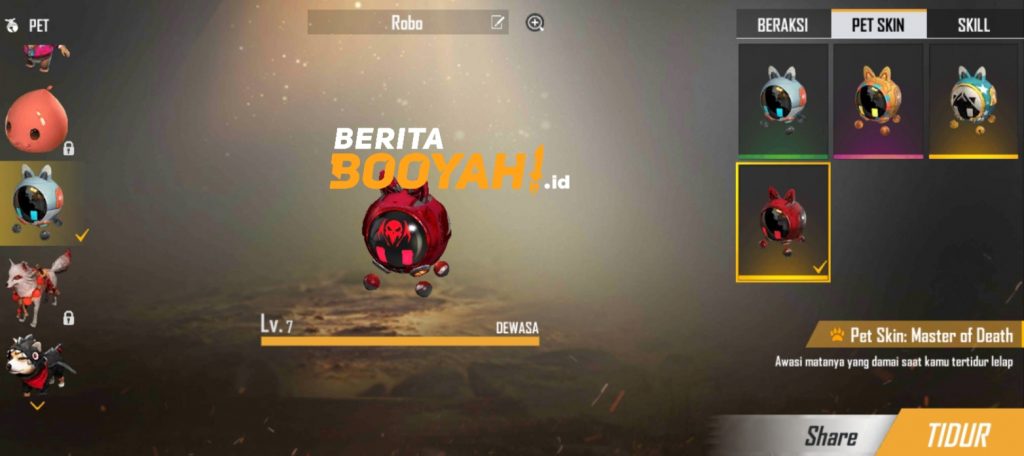 Having a dark red color will make your pet look scary. Robi also has a skill that is still widely used by player, because it can increase the number of gloo walls.
That's a row of pet skins that can be a recommendation for Buddy Booyah and of course add to the fun of playing. Of the several pet skins above, which skin will Buddy Booyah use?
---
Don't want to miss a series of other interesting information about Free Fire? Don't forget to follow Tiktok, Instagram, Facebook, and YouTube from Booyah News!