Hi Buddy Booyah!
In order to make it easier for players to play and get Booyah, Free Fire has released various kinds of games pet with skills which can be used for war.
Of various kinds pet who have been present in Free Fire, there are 3 pet which has skills able to increase Booyah's EP and HP when fighting, and of course it will make it easier for Booyah's friends to quickly fill HP and EP.
Also Read: Get Free Fire x Street Fighter Special FF Pet Skin for Free!
Also Read: Dranix Esports Overhaul Continues! Who This Time?
Pet what have the ability to restore HP and EP in Free Fire? Let's see the discussion below!
Ottero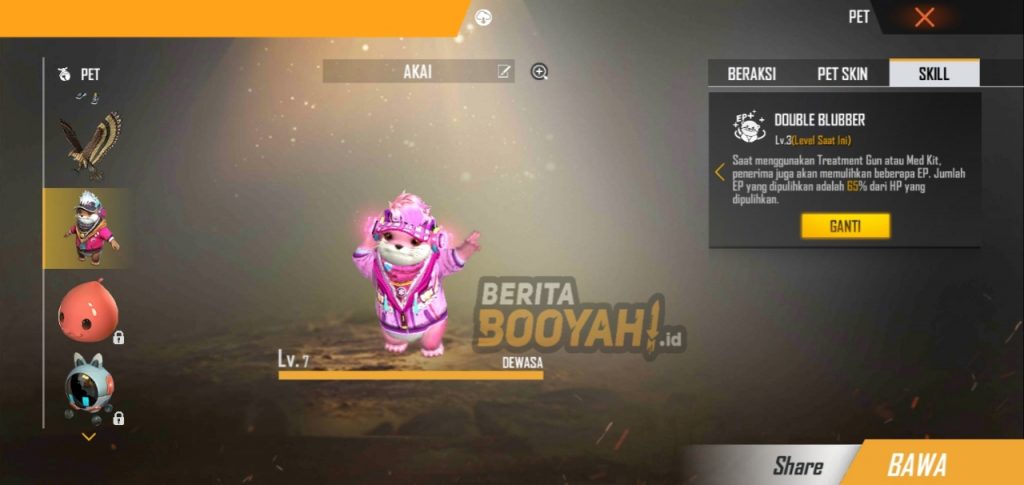 Ottero has skills which name is Double Blubber, which is able to increase EP by 65% ​​of HP recovered through the use of a Treatment Gun or medkit.
By using Ottero, Buddy Booyah can get EP easily and a lot when using a medkit or Treatment Gun. Buddy Booyah also doesn't need to be tired looking for mushrooms or inhalers to get EP because there are skills from Ottero's.
Spirit Fox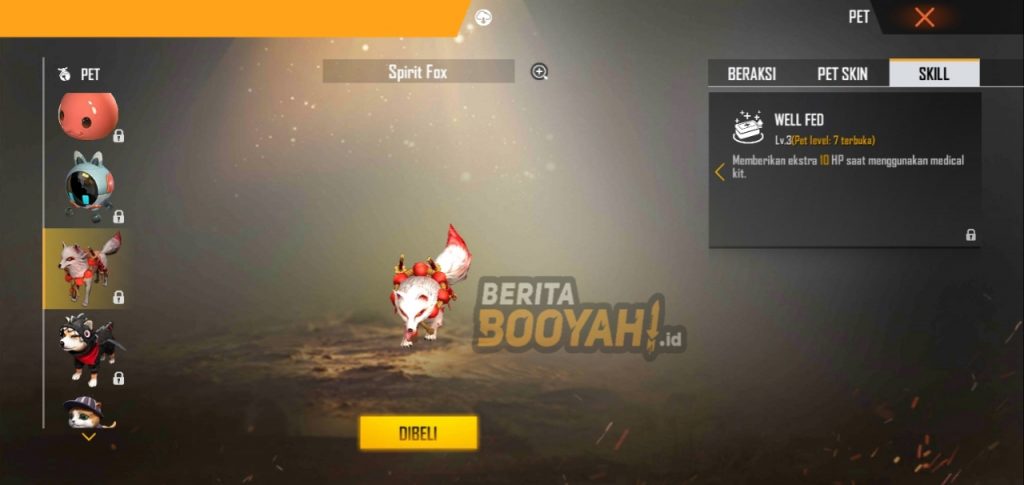 If previously Ottero was able to increase EP when using a medkit or Treatment Gun, pet funny that this Spirit Fox is able to provide extra 10 HP at the maximum level when using a medkit thanks to skills Well Fed-his!
Extra 10 HP from skills This Spirit Fox greatly facilitates Buddy Booyah when fighting against enemy squads. Only by using 1 medkit, Buddy Booyah can already meet almost half the HP bar. Other than that, skills This Spirit Fox will also help Buddy Booyah save medkit supplies.
Panda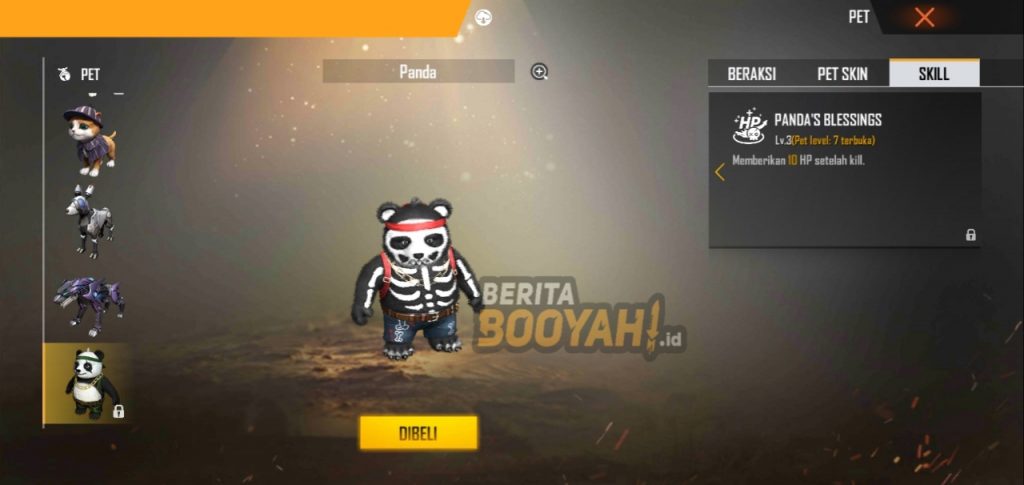 Pandas have skills which name is Panda's Blessings, which is able to restore HP by 10 HP at the maximum level after killing enemies.
Skills from Panda is suitable for Buddy Booyah who likes to play barbarian. 10 HP recovery from skills This panda will make Buddy Booyah better prepared to fight again after killing enemies, and can save supplies of medkits or inhalers.
Are Buddy Booyah interested in using one of the three pet above to recover HP or EP when playing Free Fire?
---
Don't want to miss a series of other interesting information about Free Fire? Don't forget to follow Tiktok, Instagram, Facebook, and YouTube from Booyah News!