Hi Buddy Booyah!
This August, Free Fire is celebrating its age increase again. Up to the age of 4 years, Free Fire held a series of events titled 4nniversary whose Peak Day fell on August 28.
On Peak Day 4nniversary, Buddy Booyah can get a free collaboration character, Thiva, just by logging into the special 4nniversary interface! However, what is Thiva? Thiva is a character in collaboration with Dimitri Vegas Like Mike who was inspired by Like Mike.
Also Read: Use This Row of Weapons to Push Ranked Season 23 Free Fire (FF)!
Also Read: Day 5 FFML Season IV Division 2, Perfect Night for ECHO Esports!
Thiva has skills passive named Vital Vibes, which is able to speed up the duration of the revive and can restore the HP of the player who revived. Well so that skills What is owned by Thiva is getting stronger and more effective, here Buddy Booyah explains 3 pet which is suitable for use when using Thiva characters in Free Fire!
Moony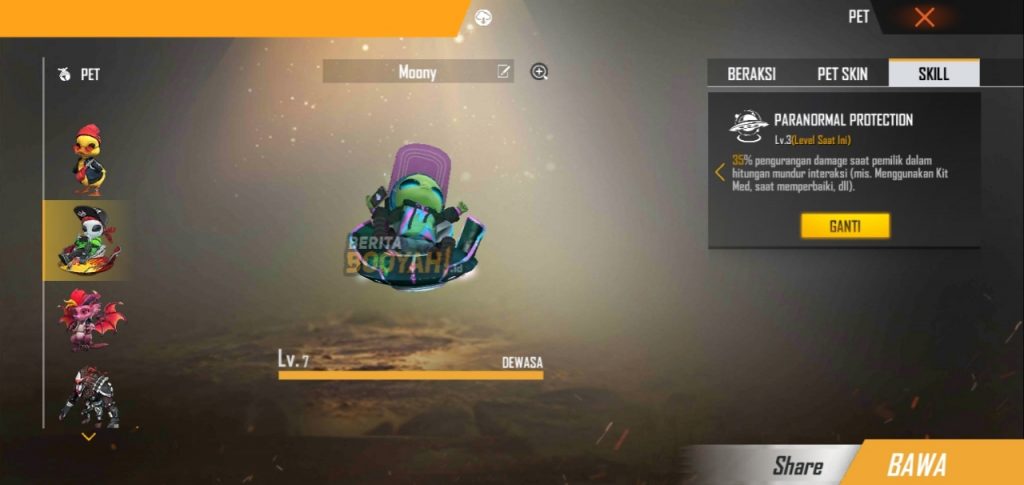 Moony is pet the most unique in Free Fire in the form of an Alien. Skills What Moony has is also no less unique, namely with the ability Paranormal Protectionnya, Moony is able to reduce damage which Buddy Booyah receives when performing countdown interactions such as revives.
Of course, by bringing Moony when using the Thiva character, Buddy Booyah becomes more immune and doesn't die easily when reviving teammates.
Mr. Waggor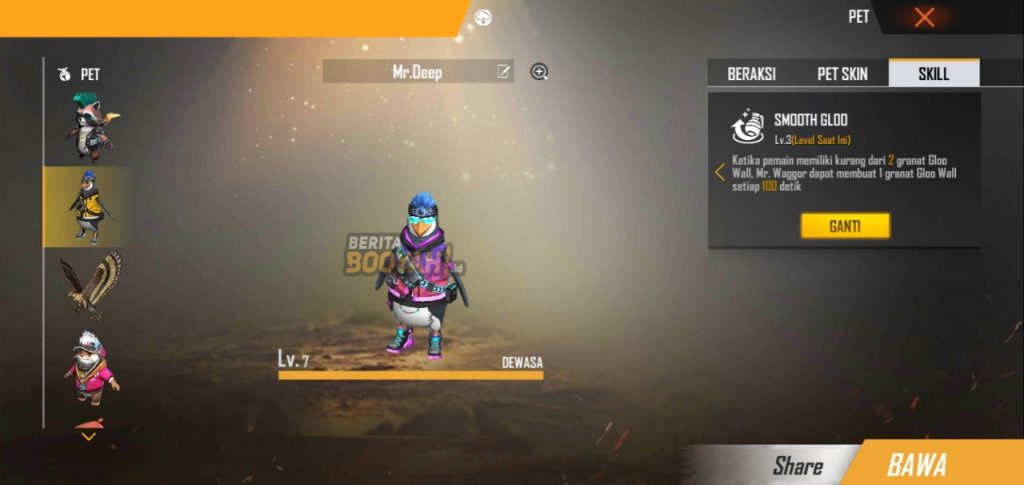 Mr. Waggor is pet most popular in Free Fire. Have skills which name is Smooth Gloo, Mr. Waggor is able to make Gloo Walls every 100 seconds until Buddy Booyah has 2 Gloo Walls.
With Gloo Wall made by Mr. Waggor, Buddy Booyah can get a temporary protection obstacle when reviving teammates.
Dr. Beanie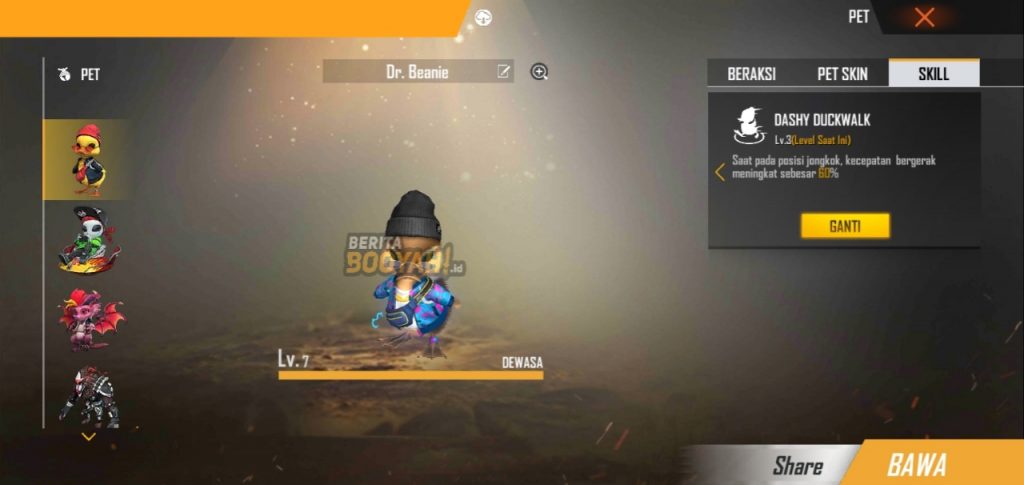 Dr. Beanie is pet latest in Free Fire. Having the appearance of a duck, Dr. Beanie is able to increase the speed of movement when in a squat position.
Why Dr. Beanie suitable to carry when using Thiva? Because with the combination of Dr. Beanie and Thiva, Buddy Booyah will be faster to approach teammates who have been knocked down by squatting without making the slightest sound. Besides that, reviving Buddy Booyah is also faster thanks to skills owned by Thiva.
Those are 3 pets that are suitable for use with Thiva characters in Free Fire! Do Buddy Booyah combine them to play in in-game?
---
Don't want to miss a series of other interesting information about Free Fire? Don't forget to follow Tiktok, Instagram, Facebook, and YouTube from Booyah News!