Hi Buddy Booyah!
Yesterday, July 2, 2021, was the last moment in Ranked Season 21. The reset season is a new step for players to fight back to become the top of the Free Fire Rank in the 22nd Season.
Of course, there are many things that can help Buddy Booyah if you want to reach the highest rank. For example, paying attention to META development, improving play styles, to selecting Pets with Skills that can be put to good use.
Also Read: Shooting Is Easier By Using These 3 FF Characters!
Also Read: These 4 Pro Players Will Play in FFAS 2021: Asia!
On this occasion, Berita Booyah would like to present 3 Pets with the best skills that Buddy Booyah can use when they want to push Ranked Season 22. Check out the list below!
Falco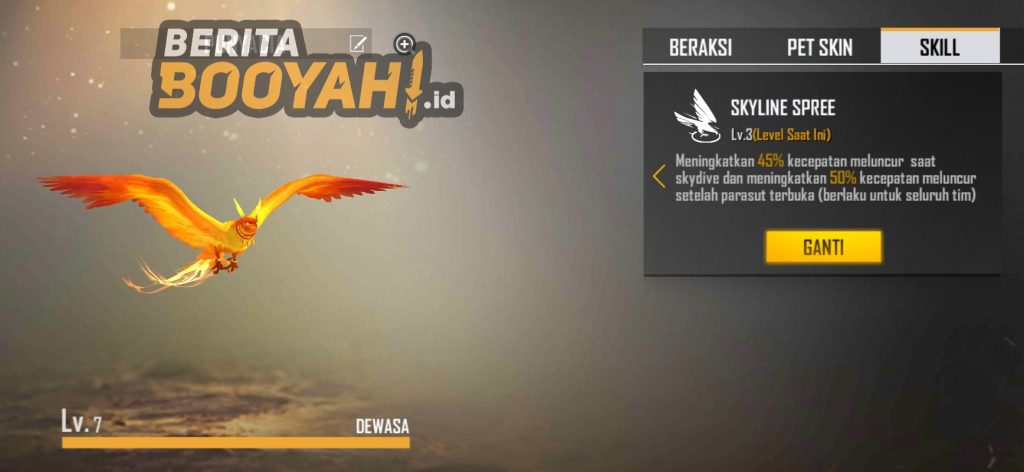 In simple terms, the Skyline Spree pet Falco Skill is able to shorten the time of Buddy Booyah when getting off the plane. With the Falco pet, Buddy Booyah can arrive faster at the compound goal and can overtake other players to dominate the location.
If Buddy Booyah arrives first at the Looting place, the enemy heading to the same place can undo his intention. This is an advantage, where Buddy Booyah can avoid the risky early game battle.
Beaston
META Grenades are currently on the rise. The combination of Grenades with increased strength from the combination of Alvaro's and Beaston's skills is deadly. Therefore, it is not wrong if Beaston is the pet of choice to be invited to push Rank.
Even if you don't use Alvaro's skill, Buddy Booyah can feel the benefits of Beaston's skills. Buddy Bootha can attack enemies within a safe distance with Spam Grenades, or when installing Gloo Wall in various situations.
Mr. Waggor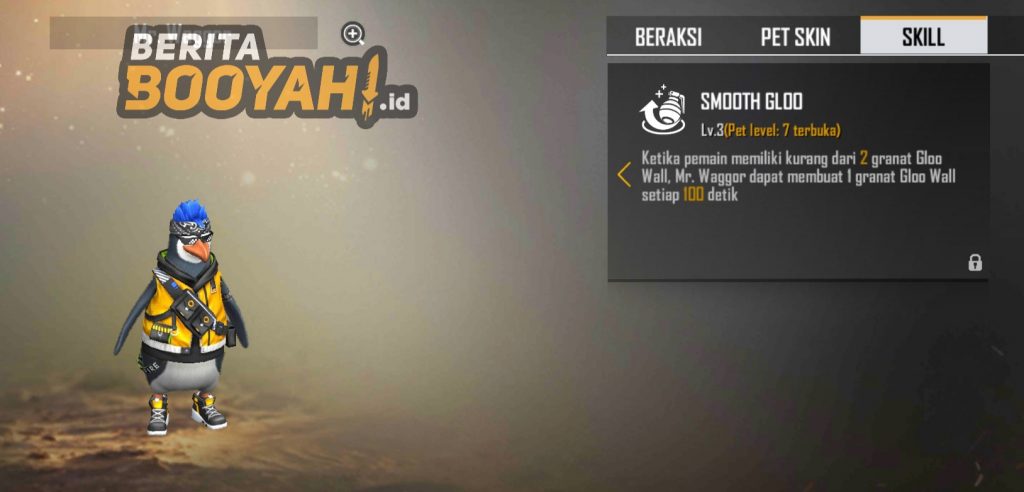 Gloo Wall is a vital item. Therefore, its existence needs to be considered. By using Mr. Waggor, Buddy Booyah will get a Gloo Wall every 100 seconds. The presence of this pet guarantees Buddy Booyah has a Gloo Wall.
With the Gloo Wall farming method, Buddy Booyah can collect a lot of Gloo Walls which is certainly very useful especially when entering the late Game phase.
That's it 3 pet which Buddy Booyah can invite to push Ranked Season 22 Free Fire. Among the three, are there Buddy Booyah's favorite pets?
---
Don't want to miss a series of other interesting information about Free Fire? Don't forget to follow Tiktok, Instagram, Facebook, and YouTube from Booyah News!