Hi Buddy Booyah!
Currently Free Fire has successfully released more than 30 characters that have been present in the game in-game and already Buddy Booyah can get and use it for war. One of the characters that was recently released on Free Fire, namely D-bee.
D-bee is a street dancer that Buddy Booyah can get skillsthrough the Top Up Bonus event. The recently released character has skills which is very interesting, which is able to increase the running speed and accuracy of Buddy Booyah when shooting while moving.
Also Read: A Series of New Views Enliven Free Fire x Street Fighter V Collaboration!
Also Read: Street Fighter FF Sports Car Skin Will Come to Free Fire! Here's How To Get It!
Now for Buddy Booyah who is interested in using D-bee, Buddy Booyah can get the most out of it skills Bullet Beats from D-bee with one of 3 pet below this!
Mr. Waggor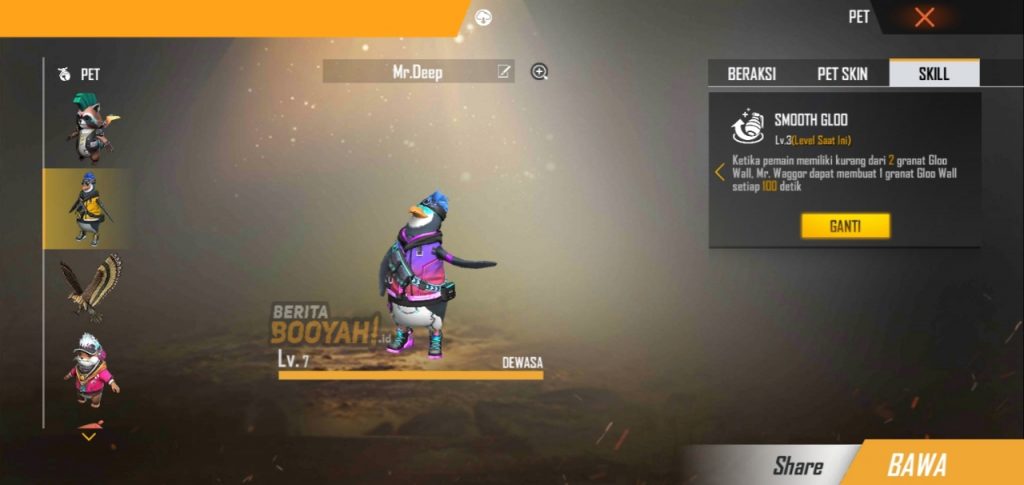 is pet in the form of a penguin, Mr. Waggor is able to create Gloo Wall every 100 seconds thanks to skills Smooth Glooits when Buddy Booyah has less than 2 Gloo Walls.
Use skills Mr. This Waggor will help Buddy Booyah in having a Gloo Wall for sure and no need to be tired of looking for Gloo Wall when loot. Buddy Booyah can also be better prepared for unexpected battles because of Mr. Gloo Wall. Waggor as a protector.
Poring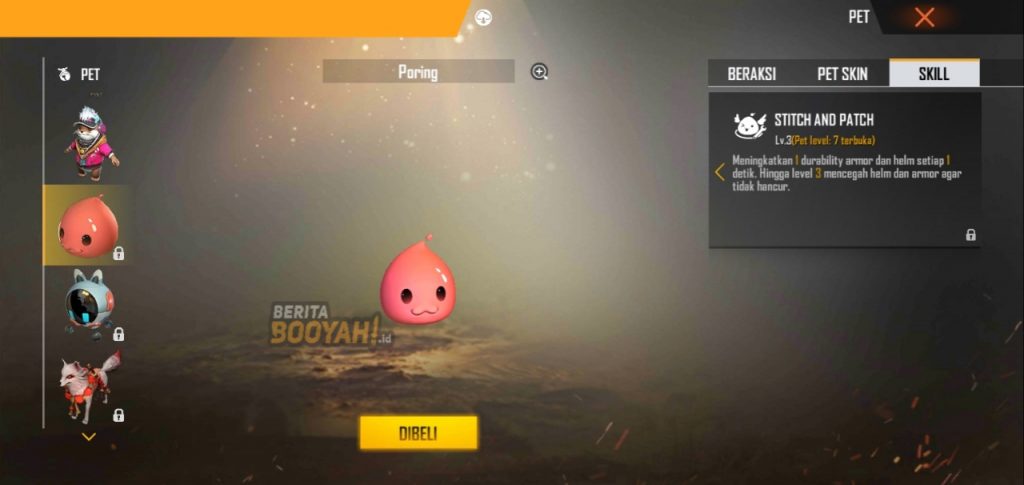 Pet the special Free Fire x Ragnarok collaboration, namely Poring, has skills unique named Stitch and Patch. Skills Poring has the ability to increase the durability of Buddy Booyah's vest and helmet every 1 second. In addition, when armor is level 3, Poring will prevent the durability of the armor that Buddy Booyah is wearing.
The Poring ability will make Buddy Booyah's armor stronger. Buddy Booyah so no need to worry anymore Buddy Booyah's armor is destroyed during a duel against enemies using the new character D-bee.
Robo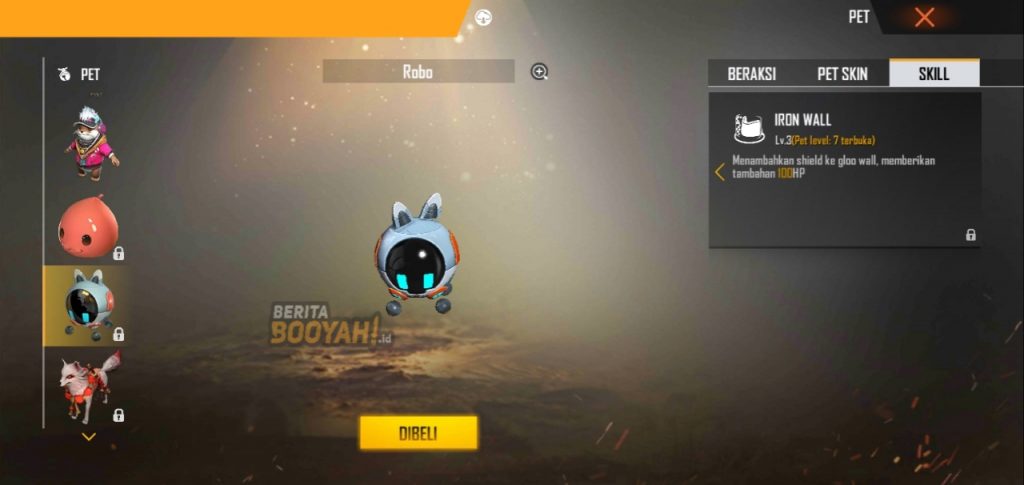 Robo is one of the pet in the form of a robot in Free Fire. With skills Iron WallAccordingly, Robo is able to increase the resistance of the Gloo Wall by adding an additional 100 HP to the Gloo Wall that Buddy Booyah installs.
By using skills from this Robo, Gloo Wall Buddy Booyah will not be easily destroyed when shaking enemies while fighting bullets in close combat.
What do you think, Buddy Booyah? Are Buddy Booyah interested in combining D-bee with one of the pet on?
---
Don't want to miss a series of other interesting information about Free Fire? Don't forget to follow Tiktok, Instagram, Facebook, and YouTube from Booyah News!