Ruby Bride Bundle Presents in the Latest FF Mystery Crate!
On August 23, 2021, Free Fire presented a special Mystery Crate event for the fourth FF Anniversary.
In the Mystery Crate, Spinner can get a Sonictroop Bassrock bundle that has a very cool appearance!
Well, the good news is that the event will be back again and the main prize this time is the Ruby Bride Bundle!
The bundle is a special skin for female characters who have the appearance of a bride.
The newest Mystery Crate FF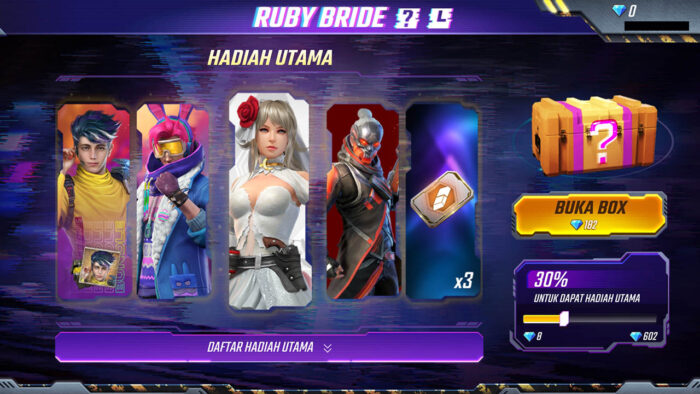 This Latest Mystery Crate event has arrived at Free Fire today, September 6, 2021 and there are lots of cool prizes that Spinners can get.
To play this event, players can set the number of Diamonds you want to spend from 8 to 602 Diamonds. The higher the Diamond you issue, the higher your chance to get the main prize.
Also Read: When can Free Fire Max be installed? Here's the Answer!
But there is another option that you can use, namely by opening the box! The price to open the box is 182 Diamonds.
If Spinners are very lucky, you can get the main prize of the Ruby Bride Bundle for only 7 Diamonds!
Also Read: 30 FF Account Names For Aesthetic Women! Try it!
Also Read: Incubator FF September 2021 Presents Fatal Snarl MP5 Skin!
That's all you need to know about the September 2021 FF Mystery Crate event, where players can get the Ruby Bride bundle! Don't forget to visit SPIN Website for more information, and follow the account Instagram and Youtube we.