There's a Rapper Angel (BNL) Bundle & Pants at the Wish FF Event!
In Free Fire (FF) there are many choices of skin bundles that players can use for their characters.
Even so, there are several skin bundles that fall into the rare and very iconic category.
One of the bundles that received this label was the Angel Rapper Bundle, also known as BNL.
Also Read: How to Get the 2021 Eid al-Adha Event FF Stamp Code!
BNL is a Youtuber from Tunisia, and he is the one who popularized the Rapper Angel bundle.
This bundle can be said to be rare and very difficult to own, but players don't need to worry anymore because the Bundle skin will be coming soon at the latest FF event!
BNL Bundles and Pants at the latest FF event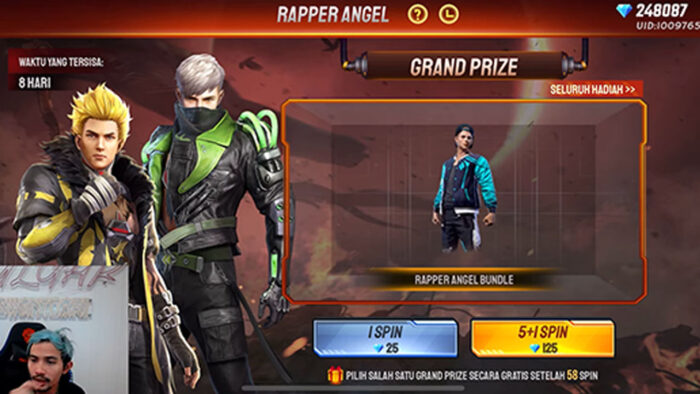 As reported by beritabooyah.id, Spinners can get the Angel Rapper Bundle by playing the Wish FF event!
This Wish event will take place from July 16-22, 2021, and is basically a special spin event.
Here are the sports to do Spin in the Wish event:
1 spin: 25 Diamonds
5+1 spins: 125 Diamond
Also Read: How to Register & Download APK Advance Server FF July 2021!
Also Read: Latest Free Fire Max Trailer, 10 Times More Realistic!?
If you do 100 Spins, you will be guaranteed to get 1 grand prize or the main prize of your choice.
However, if you're lucky, one spin is enough to earn the prize, which means that you can own the Bundle and BNL pants for just 25 Diamonds!
That's information about the presence of the Rapper Angel (BNL) Bundle and pants at the latest Free Fire (FF) event! Don't forget to visit SPIN Website for more information, and follow the account Instagram and Youtube we!