Hi Buddy Booyah!
The sparkling celebration of Free Fire's birthday is coming soon. I can't believe it, Free Fire will soon be celebrating its fourth anniversary since its first general release in 2021.
Having the title 4nniversary, this Free Fire anniversary event is of course interesting to wait for, especially if you look at the prizes that Booyah can get for free later.
Also Read: 4nniversary FF Event, Get a Free SKS Bumblebee Sting Gun Skin!
Also Read: Some Things That Make Players Avoid Random Squads in Free Fire (FF)!
The Amplified Bassrock FF Bundle is one of the attractive prizes that Buddy Booyah should not miss in this event because it can be obtained for free. For those of you who are curious, Booyah News has a leak on how to get the Amplified Bassrock FF Bundle!
Bundle Amplified Bassrock FF Event 4nniversary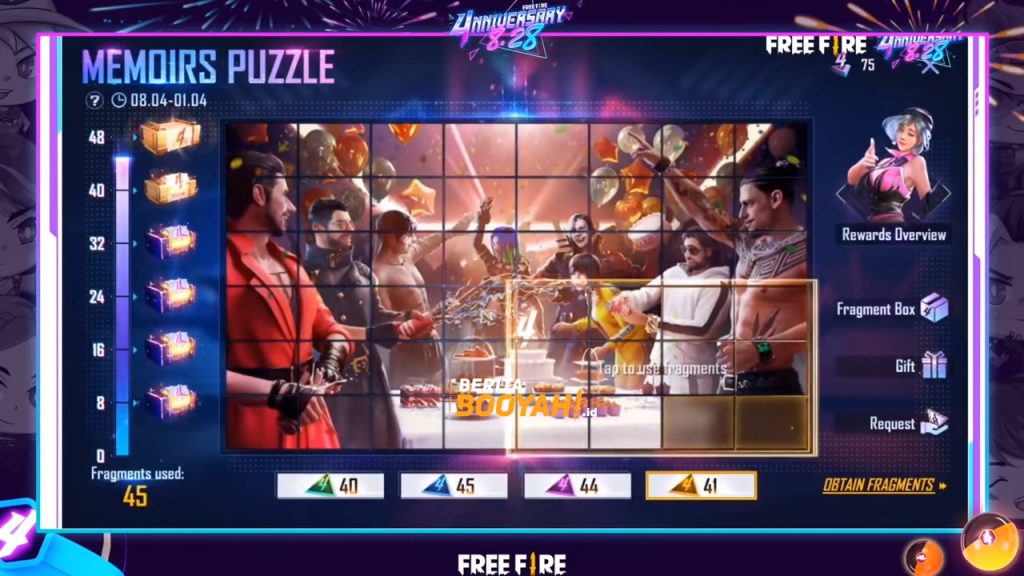 Buddy Booyah can get the Amplified Bassrock FF Bundle in the Special Interface from the 4nniversary Free Fire event which can be accessed starting on August 20, 2021 on Free Fire.
The mission provisions in getting the Amplified Bassrock FF Bundle are also fairly easy. Buddy Booyah only needs to collect 4 Fragments consisting of Green Rhythm Fragment, Blue Rhythm Fragment, Pink Rhythm Fragment, and Yello Rhythm Fragment.
Buddy Booyah in total will need 48 Color Fragments. Color Fragments can later be obtained at Gift Machines that require Dynamic Tokens which for Dynamic Tokens can be collected via Map Drop and Aftermatch Drop.
Not only the Amplified Bassrock FF Bundle, there will be other prizes that you can get when you collect Color Fragments, including:
Collect 8 Color Fragments: 3000 Coins
Collect 16 Color Fragments: Crimson Neon Parachute
Collect 24 Color Fragments: 3000 Coins
Collecting 32 Color Fragments: 3000 Coins
Collect 40 Color Fragments: 4th Anniversary Pin
Collecting 48 Color Fragments: Amplified Bassorck Bundle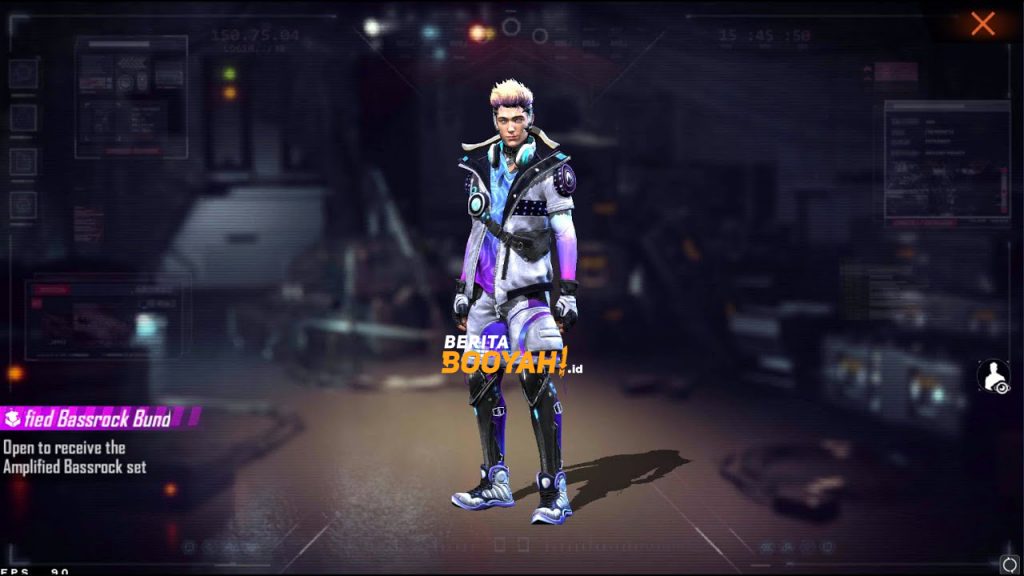 Equip 12 Green Rhythm Fragments: 2x Gold Royale Voucher
Equip 12 Blue Rhythm Fragments: 2x Incubator Voucher
Equip 12 Pink Rhythm Fragments: 2x Diamond Royale Voucher
Equip 12 Yellow Rhythm Fragments: 2x Weapon Royale Voucher
How, there aren't enough prizes offered if Buddy Booyah manages to complete one of the missions in this 4nniversary Free Fire event? Therefore, don't miss out on enjoying the excitement of this latest event at Free Fire!
In order to know what interesting prizes will be present at the 4nniversary Free Fire event, make sure Buddy Booyah reads the leaked articles only in Booyah News!
---
Don't want to miss a series of other interesting information about Free Fire? Don't forget to follow Tiktok, Instagram, Facebook, and YouTube from Booyah News!