Hi Buddy Booyah!
The 4th Anniversary event has finally arrived at Free Fire! Yep, this event to welcome the fourth anniversary of Free Fire will bring various prizes which of course are interesting and free!
Having a further 4th Anniversary FF event, Buddy Booyah can get free gifts such as Gun Skins and also bundles by completing missions. In addition, in the 4th Anniversary of FF Buddy Booyah can also get Magic Cube Free Fire!
Also Read: Event Buy 1 Get 2 Free FF, Have a Cadencia Treblerock Bundle!
Also Read: Improve AR Weapon Performance, Choose Double Magazine Or AR Magazine FF?
Curious about how to get the Magic Cube Free Fire for free in this 4th Anniversary FF event? The following is Booyah News, which has a special leak for Buddy Booyah!
Magic Cube FF Free 4th Anniversary Free Fire Event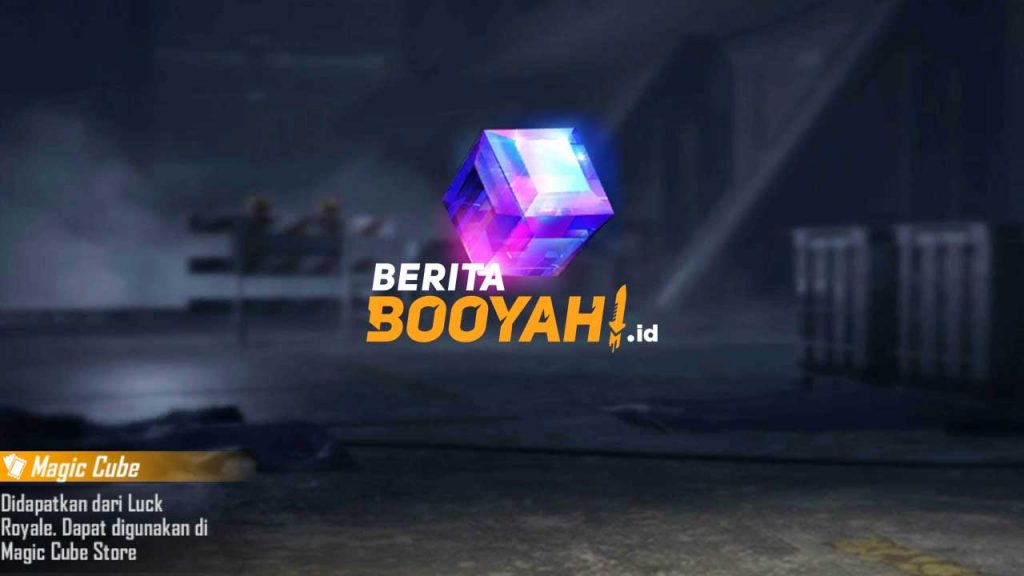 The Magic Cube is arguably one of the rarest items in Free Fire. It's okay, Magic Cube is very difficult to get even though it's in Luck Royale or Exclusive Chest Elite Pass.
Therefore, the presence of a free Magic Cube is an opportunity that players should not miss, especially on the 4th Anniversary of Free Fire, Buddy Booyah can get it.
Well, this Magic Cube FF will be present at Free Fire through the 4th Anniversary event. The way to get it is quite easy. On August 28, 2021, which is the Peak Day 4th Anniversary event, there will be a Magic Cube Fragment Drop.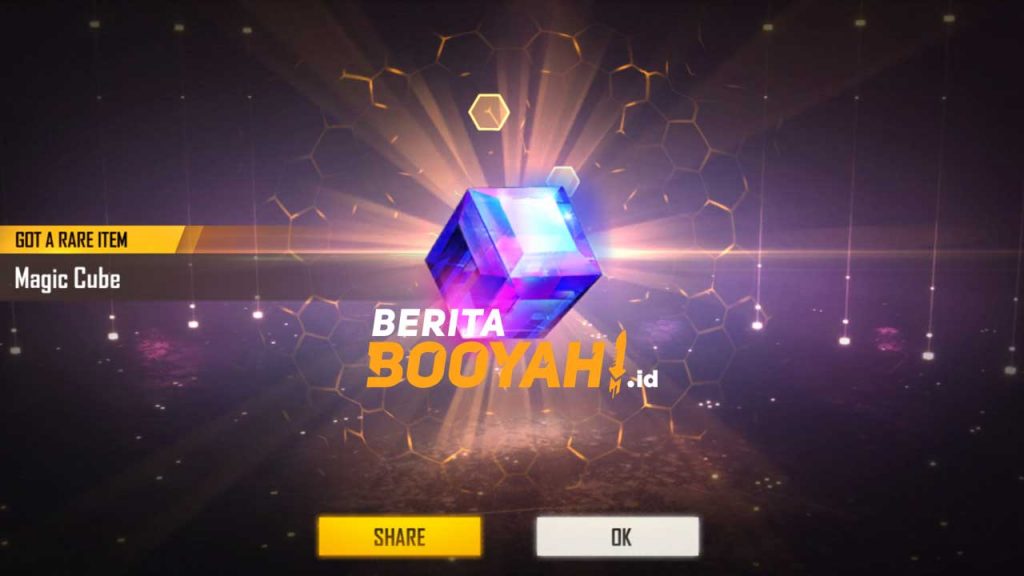 You can get this Magic Cube Fragment after completing the game (Aftermatch Drop) with different amounts. Even so, later the Magic Cube Fragment that Buddy Booyah can get is a maximum of only 100 Magic Cube Fragments.
With these 100 Magic Cube Fragments, later Buddy Booyah can exchange it for 1 Magic Cube and exchange it in the Magic Cube Exchange or just keep it. How about it, can't wait for the free Magic Cube?
---
Don't want to miss a series of other interesting information about Free Fire? Don't forget to follow Tiktok, Instagram, Facebook, and YouTube from Booyah News!