Hi Buddy Booyah!
Events on Free Fire never end. Whether it's paid or discounted, both always come hand in hand by offering certain gifts that you can have.
One of the interesting events that will be coming soon is Lucky Wheel Free Fire (FF)! It's a must, because in this event Buddy Booyah can buy a discounted Elite Pass FF if you're lucky!
Also Read: Tomorrow's Peak Day Idul Adha FF, Don't Miss This Free Thing!
Also Read: There are Luck Royale Discounts and Buffs on Peak Day Eid al-Adha FF!
Curious about what the Luck Wheel FF event is like and how to get a discounted Elite Pass FF and Persian Valor bundle at this event? Here, Booyah News has a full review!
Elite Pass FF Discounts and Persian Bundle Valor Event Lucky Wheel Free Fire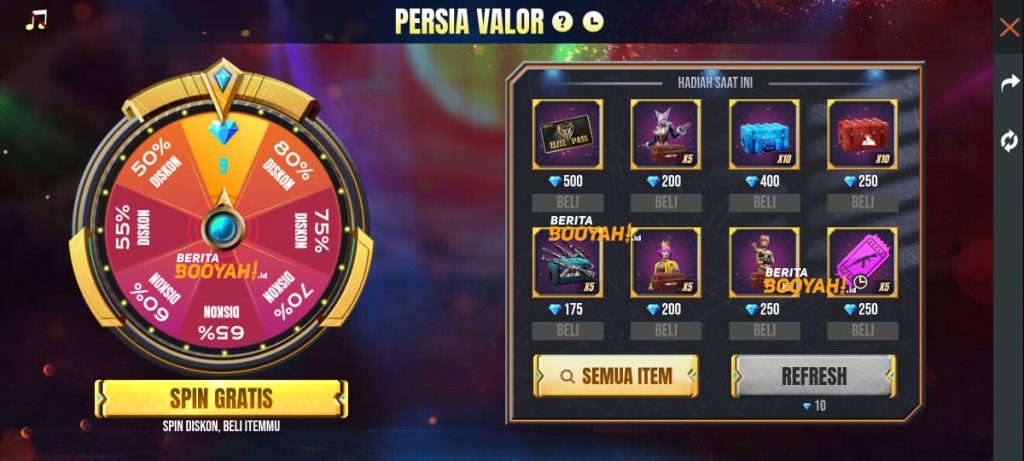 This Lucky Wheel Free Fire (FF) event will present the latest Free Fire bundle, the Persian Valor FF bundle. Not only that, in the prize list there are also various other prizes that Buddy Booyah can get.
It will run from 20 July to 31 July 2021, for the event conditions from Lucky Wheel FF to get a discount Elite Pass Free Fire and Persian Valor bundle are as follows:
You can get various discounts up to 80% by doing Spin for free on the left side of the event board. If you're lucky, you can buy items for 9 Diamonds
Each discount can only be won 1 time and one discount can only buy 1 item
If all discounts have been obtained, the discount board will be refreshed and all discounts will be unlocked (refresh will only occur 3 times)
You can change the list of prizes on the left list to refresh for 10 Diamonds, the prizes will be randomized according to the existing gift list
Each item can only be purchased once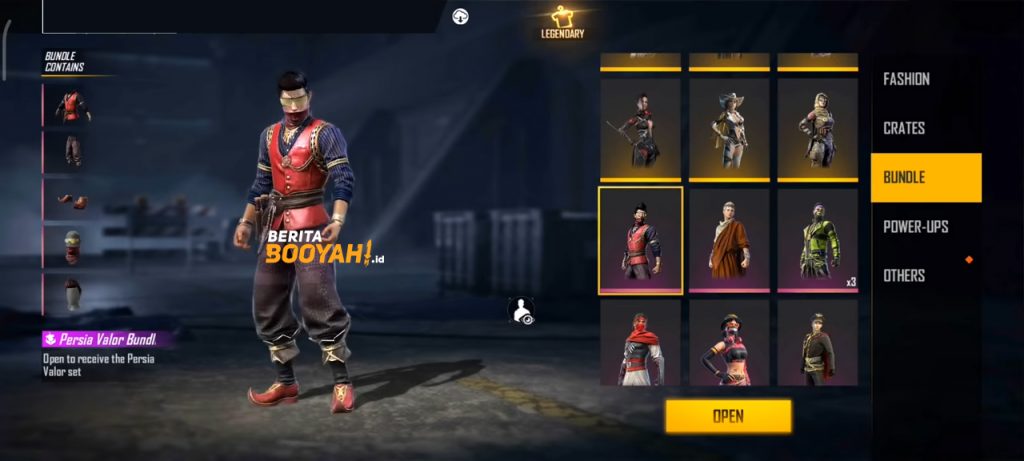 If you look at the terms of this event, it means Buddy Booyah can buy Elite Pass Free Fire (FF) for 9 Diamonds if you're lucky! This also applies to the Persian Valor bundle and other prizes which Buddy Booyah can buy at a price of 9 Diamonds for a single purchase.
Free Fire Lucky Wheel Prize List.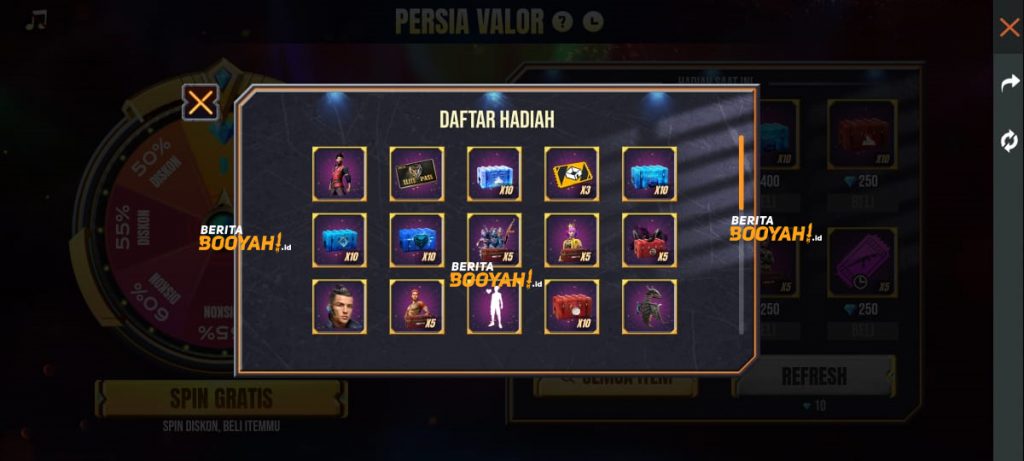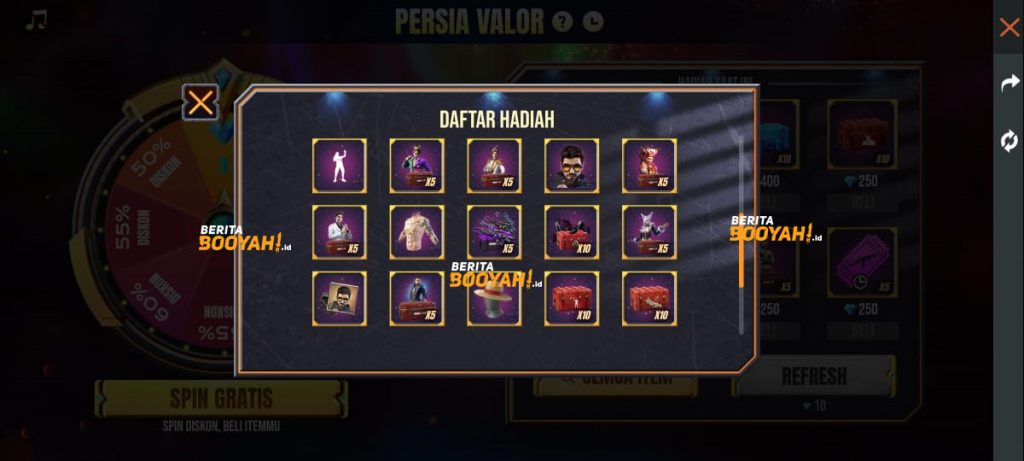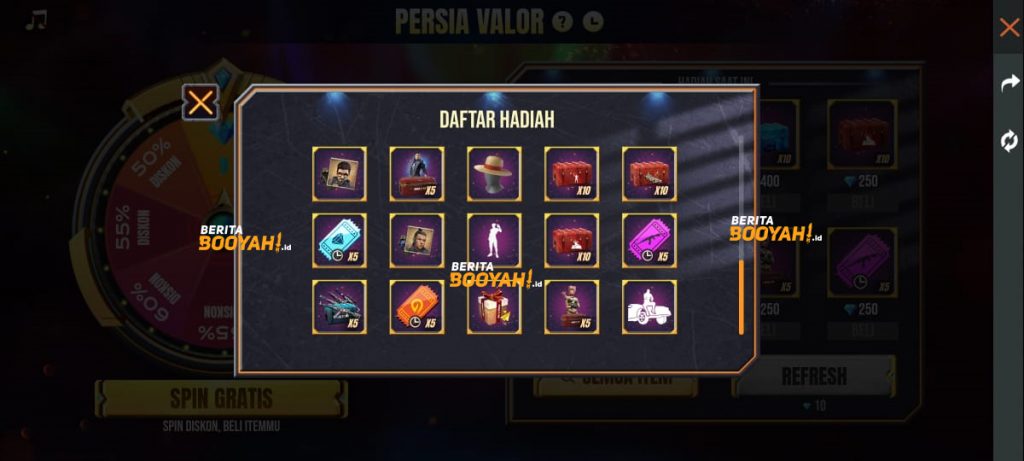 How, Buddy Booyah can't wait to get the Persian Valor FF bundle or Elite Pass Free Fire at a discounted price, you can even get this for only 9 Diamonds? Make sure Buddy Booyah doesn't miss it!
---
Don't want to miss a series of other interesting information about Free Fire? Don't forget to follow Tiktok, Instagram, Facebook, and YouTube from Booyah News!