Hi Buddy Booyah!
Each Free Fire weapon has its own strength and uniqueness. Behind its type, each weapon is equipped with an innate strength that also presents several advantages that other weapons do not always have.
Among the many Free Fire weapons, it turns out that there are weapons that have an effect Bleed Damage. For Buddy Booyah who don't know, The Bleed Damage effect is an additional Damage Per Second beyond the weapon's original damage dealt when the bullet hits the enemy.
indirectly, Weapons with Bleed Damage effect have the ability to become Silent Killer, because it still produces damage even though Buddy Booyah doesn't attack the enemy anymore.
Also Read: Flashbang Can Damage Player Armor in FF? Here's the Answer!
Also Read: VSS-X Becomes One of FF's Overpowered Weapons? Here's the reason!
Well, below, Booyah News has presented two Free Fire weapons that have effects Bleed Damage. Without further ado, just take a look at the following reviews!
Crossbow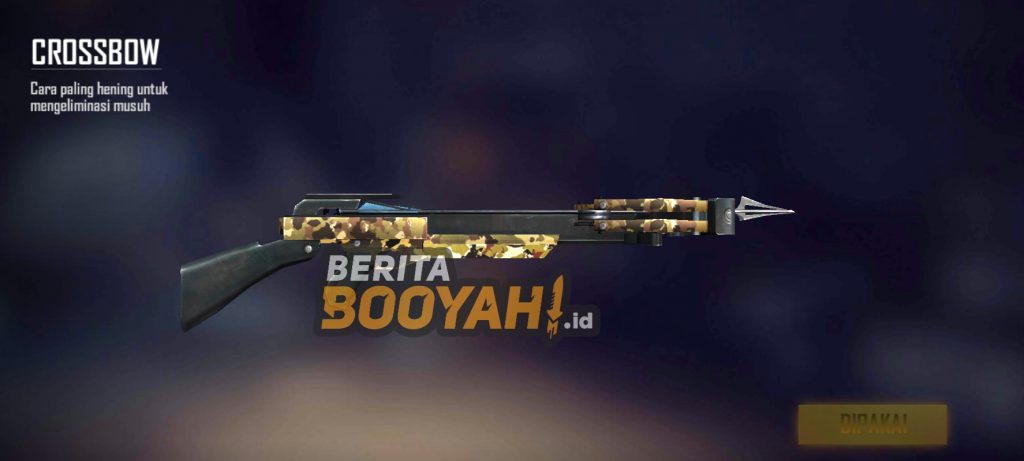 Crossbow is the first weapon in Free Fire that has an effect Bleed Damage. Crossbow Bolt which is the ammunition of this unique weapon is equipped with an explosion that not only deals Area Damage, but also gives Bleed Damage effect for a while.
To give the Bleed Damage effect to the enemy, the arrows that Buddy Booyah don't have to hit the enemy. Enough with the explosion that hits the enemy, Damage Per Second automatically hits walking.
Uniquely, the Crossbow is the weapon with the most damage sources, namely through arrow bullets (when it hits the enemy), Damage Area from explosions, and Bleed Damage effects. The special advantages of this weapon make it placed in the Airdrop.
VSS-X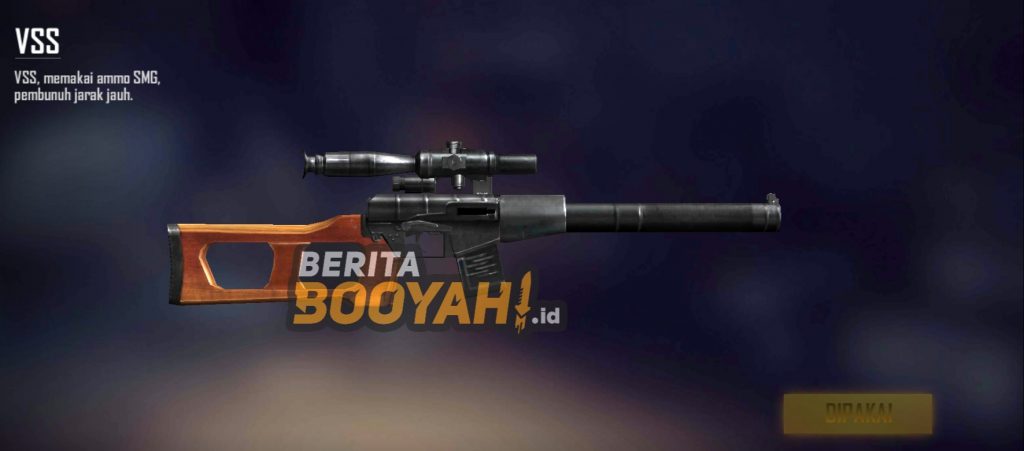 Another weapon with effects Bleed Damage Advanced VSS Ripper Bullet weapon, or better known as VSS-X. According to the concept of a weapon with a Bleed Damage effect, each VSS bullet that is fired hits the enemy, dealing additional damage of around 7-8 points.
VSS-X is an SMG weapon Middle Range Shot which has a Burst Fire shooting mode. Fast shooting with stable damage, plus the Bleed Damage effect at the end of the attack makes VSS-X very lethal
The enemy will be very troubled to stem the VSS-X attack. Even if you have hidden and dodged a shot, the enemy can be knocked instantly. But remember, it's VSS-X that has the Bleed Damage effect, normal VSS doesn't. So, don't choose the wrong one.
That's a Free Fire weapon with a Bleed Damage effect. How special a weapon with a lethal advantage like Bleed Damage is. Is Buddy Booyah a user of the two weapons above?
---
Don't want to miss a series of other interesting information about Free Fire? Don't forget to follow Tiktok, Instagram, Facebook, and YouTube from Booyah News!