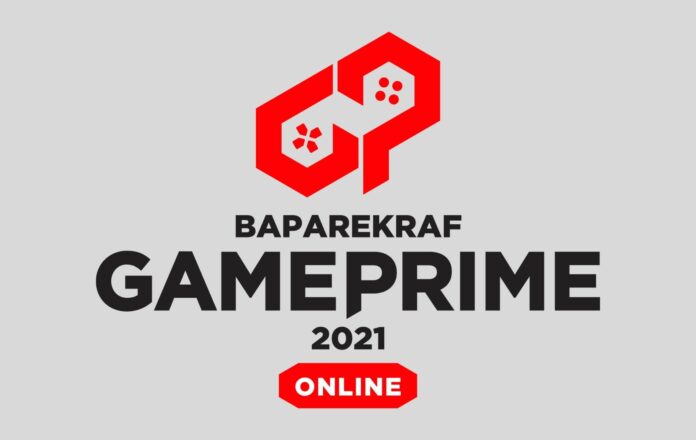 The Most Awaited Game Lovers, This is the Series of Events for the 2021 Prime Creative Creative Economy Forum
The biggest game industry event in Indonesia, titled Parekraf Game Prime 2021 Online, will take place on 6th to 8th August 2021 future. This annual event is a collaboration between the Ministry of Tourism and Creative Economy/Tourism and Creative Economy Agency, the Indonesian Game Association (AGI) and GGWP.ID.
The implementation of this event will adjust to the current pandemic situation, where viewers can watch live through online broadcasts.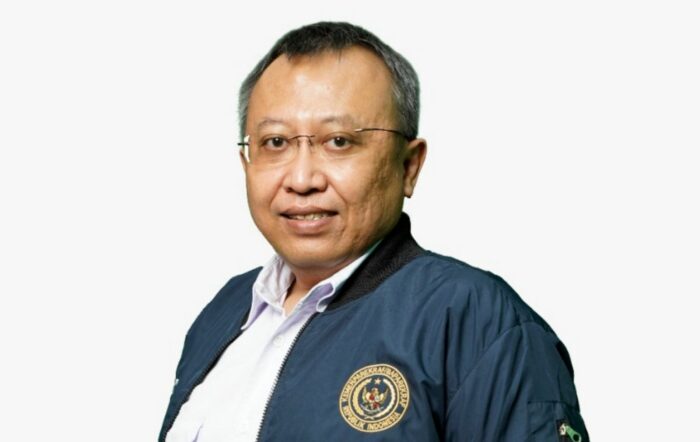 "Baparekraf Game Prime has always been consistent as a forum and support for Indonesian game developers and industry players to continue to develop in creating works that can be played not only in Indonesia but also throughout the world. This annual event will be back in 2021 and it is hoped that it will continue to increase exposure for local games to be known more widely by the Indonesian people and also abroad." said Muhamad Neil El Himam as Deputy for the Digital Economy and Creative Products of the Tourism Agency of the Creative Economy Agency.
The series of events that will take place and can be witnessed by the audience are: Online Game Exhibition, Gameprime Show, Game Prime Award, Online Game Development Conference and Class, and "Free Fire Tournament" esports tournament which will invite a professional team in Indonesia and the 2 best teams from Road to Pareekraf Game Prime 2021 Online.
READ ALSO: Genshin Impact x Prime Gaming Free Redeem Code 31 July 2021
For the series of events themselves, SPIN Esports will explain.
Buy Local Game Program
The implementation of the Buy Local Game program is a collaboration between the Ministry of Tourism and Creative Economy together with eCommerce in Indonesia through the provision of incentives for Indonesian local games with a discount value of up to one hundred thousand rupiah. There will be 20 local PC-based games that will get promotions in various marketplaces, namely Bukalapak, JD.ID, Shopee, and Tokopedia from August 2, 2021 to August 8, 2021.
Online Game Exhibition
This event presents an Online Game Exhibition which is a place to display 40 games by local Indonesian developers who passed curation on gameprime.org. Of the 40 games that will fill the Online Game Exhibition, will be filtered into the 10 best games, and will be played by content creators on December 7-8 August 2021 on the YouTube channel of each content creator.
The Online Game Exhibition is an important part of the 2021 Prime Creative Economy Agency for Game Prime 2021 Online because it is an opportunity to increase the potential of the Indonesian creative industry, especially the game product itself, to be better known by the wider community.
"We believe that 'Gaming' is not only an activity to pass the time, but also opens up new opportunities for Indonesia's creative industries. From eSports pro-players, game developers, to game streamers; the potential and creativity of the Indonesian people in this field is very large. Therefore, let's support together #MainGameLokal." said Danny Ardianto, Manager of Public Policy and Government Relations, Google Indonesia, as quoted from a release received by SPIN Esports.
Prime Show Games
Game Prime Show will be present and provide various information related to the development of the Indonesian game industry, as well as provide opportunities for various Indonesian game developer studios to provide updates on various matters related to current or future game development.
Also of course there will be various important information from the Indonesian government, especially in programs to support the development of the game industry in Indonesia, especially support for local Indonesian game studios.
Game Prime Awards
Game Prime Awards is an award ceremony for local games created by the nation's children, and of course also an award for game developers or studios who create a work.
This award will be given to various games according to the nominations, and of course also to figures who have been struggling to develop the homeland game industry.
Online Game Conference Development and Class
There will be a Conference session which will contain 5 sessions with interesting topics related to game development in Indonesia, and of course presenting experienced speakers, namely Muhammad Neil El Himam (Baparekraf), Cipto Adiguno (AGI), Ricky Setiawan (GGWP.ID), Kriswin Yuniar (Tahoe Games), Aditia Dwiperdana (GameTalent.id), Darang S. Candra (Niko Partners), Danny Ardianto (Google) ), and Soma Putra (Stairway Games).
Parekraf Game Prime 2021 Online Free Fire Esport Tournament
12 Free Fire teams consisting of 10 professional teams and the 2 best teams from Road to Pareekraf Game Prime 2021 Online will compete for a total prize of tens of millions of rupiah. on 7-8 August 2021 at the Father of Creative Economy Game Prime 2021 Online Free Fire Esports Tournament!
All the teams that will compete are First Raider, Brothers Esports, Redbull Rebellion, EVOS Immortal, Onic Esports, The Pillars Esports, Rosugo Esports, Aura Esports, Dewa United Esports, Boom Esports, and two teams from the road to Pareekraf Game Prime 2021 Online qualification, namely Orion Elite and LGK Esports .
Well, that's a series of events from the 2021 Prime Minister of Creative Economy, Game Prime 2021 Online with the theme #MainGameLokal. Which event are you most looking forward to?
READ ALSO: This Genshin Impact Player Willing Not Gacha 300 Days For Ayaka C6!
Don't forget to visit the SPIN Website for other latest updates, and follow our Instagram and Youtube.