Finally the Elite Pass Free Fire (FF) Badge Bug has been fixed! So that later players will not get an Abnormal Badge.
Things like this can give you a lot of profit, because fixing these bugs you won't be able to miss later.
Because with the presence of Fixes or improvements like this, it will indeed be the best opportunity for you to use it when competing later.
Especially for now, there are still many interesting prizes that we can get to make the Account look cool.
Where for now, we can find out How to Get a Free Free Fire Elite Pass which is quite easy to try.
With you wearing something like this, you definitely won't have to spend a lot of money either.
Moreover, the Bug Badge Elite Pass Free Fire (FF) has been fixed!, so things and losses for Garena can be eliminated quickly too.
Curious? Let's see the explanation in the article below.
The Elite Pass Free Fire (FF) Badge Bug is Fixed!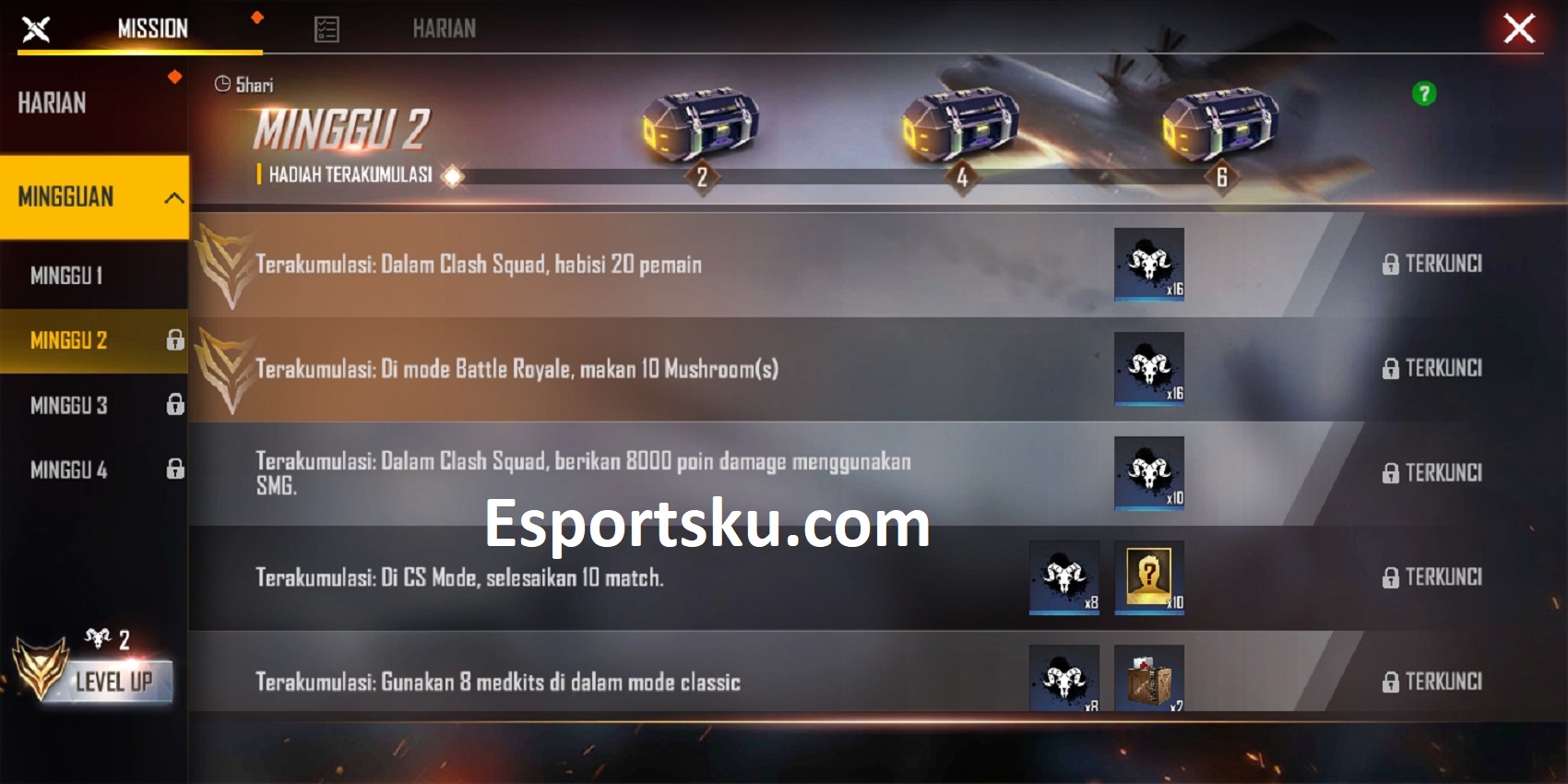 So recently the Elite Pass which was present for Season 38, got 1 Bug which of course is quite influential in your match.
Of course, things like this are quite detrimental to Garena, because the Bug that occurred was related to the Elite Pass Badge.
That way you definitely know the Bug 8000 Badge Elite Pass Free Fire, where if the mission is complete, you can immediately get it.
Now with that much total, you will definitely relax and don't have to worry about the Level Badge Elite Pass this time.
But finally the bug has been fixed by Garena, where for sure something like this will indeed be one of the worst spikes of the feature.
So many also report bugs like this, so they can be fixed because they buy the badge, they will feel a loss later.
You could say that this Bug Badge was finally replaced with a new mission and from there we saw that 8000 Badges had disappeared.
Where things like this are quite interesting, so there will be nothing else that can make you miss all of it.
Previously, you got a mission, where you had to give 30 damage to the enemy when using any SMG weapon.
But now it has changed, where you give 8000 Damage to enemies in Clash Squad by using SMG later.
So it's been reported that this bug occurred, because of an error when entering the mission, which should have been 8000, turned into 30.
Then the prize that should have been 10 Badge became 8000 Badge, of course Garena's Fast movement has shown good results.
That way you don't have high hopes for the bugs that occur, because all of that will definitely be fixed by Garena later.
Moreover, this bug fixes too, a few days before the second week of the Elite Pass Mission is presented.
On time and if it doesn't get fixed quickly, of course, this will make a lot of people feel profit and loss.
We'd better raise this Elite Pass Badge, in a normal way and not too detrimental like using a Bug like that too.
Let's immediately raise the Elite Pass Badge Level, to get all the prizes inside.
You also know that the Elite Pass Free Fire (FF) Badge Bug has been fixed, it will make some players feel disappointed too.
But the bug fix movement will indeed get better, so that no one feels a loss or profit on the side only.
Moreover, the Elite Pass Season 38 Free Fire Prize now, is very good and can be used quite easily too.