Hi Buddy Booyah!
Having more than 30 characters that can be used makes players more flexible when choosing characters to use to play. That way, players will not feel bored with the characters that are used.
Of course, as many Free Fire (FF) characters now have their own advantages and disadvantages. In addition, it seems that the Free Fire (FF) character has been equipped with features skills to make it easier for players to face enemies while playing.
Also Read: A series of Ways to Avoid Enemy Attacks When Playing Free Fire (FF)!
Also Read: These are the advantages of having a sniper user on your Mabar Free Fire Team!
Skills that each character has is unique, because almost all Free Fire (FF) characters have skills each and everything is not the same. Nonetheless, it seems that there are still some characters with skills which is similar to other characters in terms of usage.
One example is the character Andrew and Shani, which both have skills able to increase the strength of the armor worn by the player. Then, what if skills of the two characters combined? Let's see the full answer in the Booyah News review below.
Andrew's Character Skills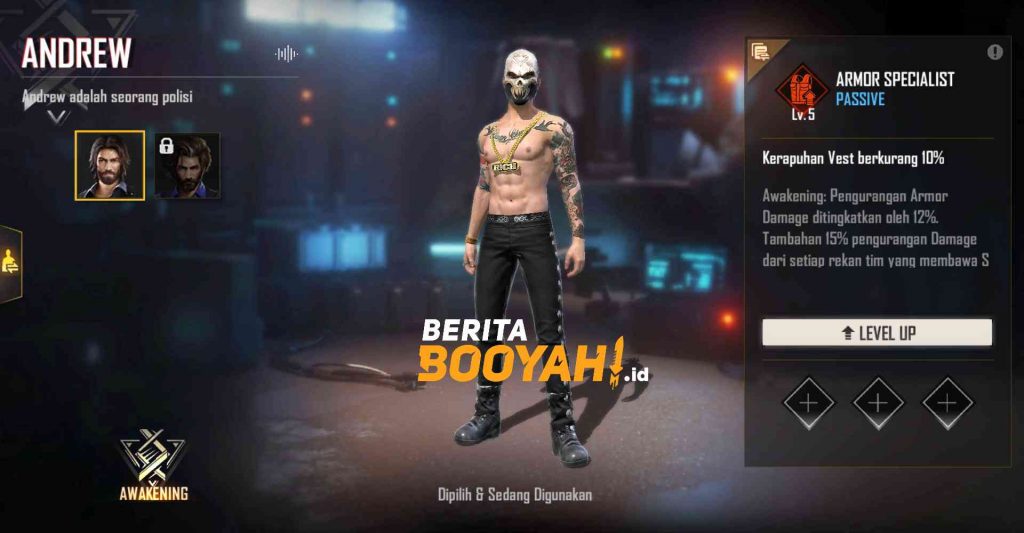 Andrew own skills Armor Specialist which can reduce the fragility of the vest up to 12% at max level. Blessing skills what he has makes players don't have to worry too much about the vest he is wearing because of course it will be stronger than usual.
Shani's Character Skills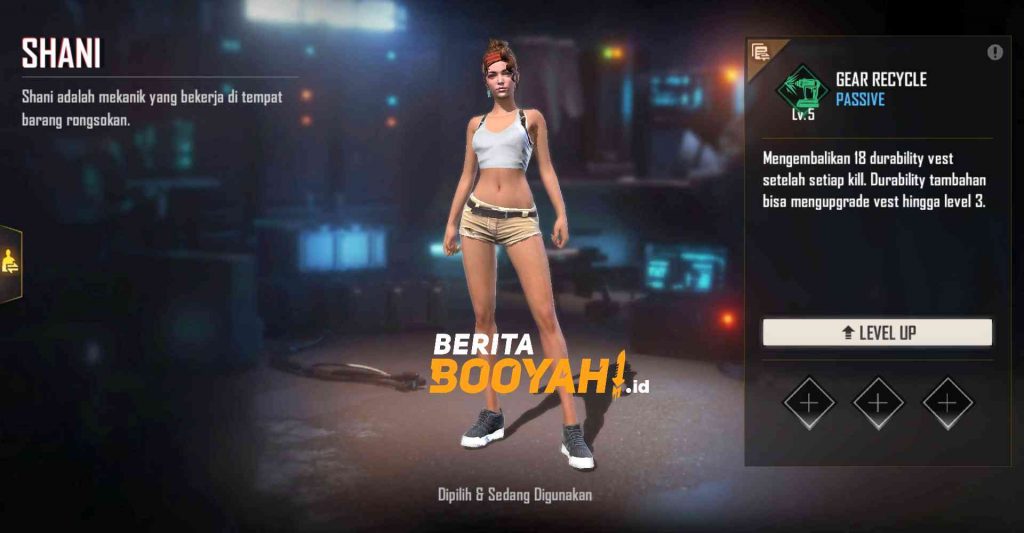 Skills character Shani itself is able to increase the durability of the armor used up to level 3 every time kill that the player gets. That way, players will not complain about the damage to the vest due to being shot at by the enemy because it will be automatically repaired by Shani when he defeats the enemy.
Can It Strengthen Armor?
Combination of both skills the characters above are very useful. Later players will get an increase in the strength of the vest used thanks to skills of character Andrew. Not only that, players can alsoupgrade vest that is used after successfully overthrowing the enemy because of the presence skills Shani.
That way, the player who brought two skills the characters above when playing will have a vest defense that is quite strong and can't even be damaged. Later players won't worry too much about vest damage because it has been dealt with by both skills on.
---
Don't want to miss a series of other interesting information about Free Fire? Don't forget to follow Tiktok, Instagram, Facebook, and YouTube from Booyah News!