Hi Buddy Booyah!
Thompson is one of the SMG weapons found in Free Fire. Thompson's strengths lie in stable Fire Rate and Damage attributes, making this weapon quite a favorite for close combat.
Despite being one of the weapons that takes a long time to get Gun Skins, until now Thompson has had several Gun Skins. Some of them are Legendary Gun Skins and some are just like Common Gun Skins.
Also Read: FF 4th Anniversary Special Quiz Answer Leaked!
Also Read: ONIC Olympus Libas 3 Booyah, Dominate POT B on Day FFML Season IV Division 1!
In this discussion, Berita Booyah wants to present the best Thompson Gun Skin found in Free Fire. Without wasting time, just take a look at the list below!
Thompson – Time Travelers
Statistics
Range(++)
Reload Speed(+)
Magazines(-)
Thompson's first Gun Skin comes with increased Range and Reload Speed ​​stats. This combination emphasizes a stable attack even outside the ideal shooting range of SMG weapons like the Thompson.
Add 2 Points Range on Thompson – Time Travelers increases the effective range of attacks and allows the user to play flexibly by maintaining a safe distance during combat. Increase Reload Speed cut reload time and speed up follow-up attacks.
Thompson – Dragon Mob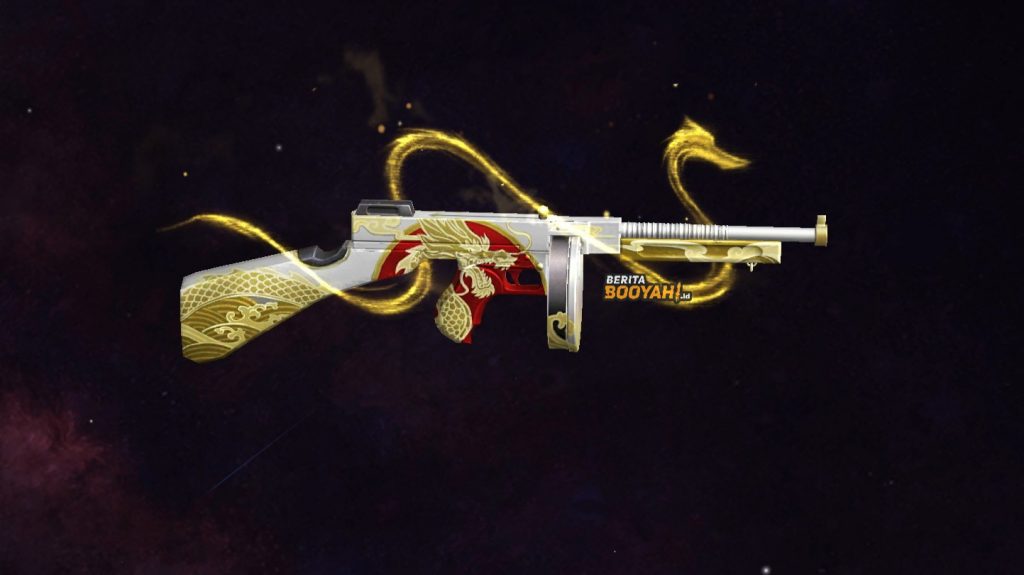 Statistics
Magazines(++)
Rate of Fire(+)
Reload Speed(-)
Next there is Thompson – Dragon Mob. Brings a combination of upgrades Fire Rate and Magazine, This Gun Skin provides fast and uninterrupted attacks at close range that allows the user to kill enemies instantly.
Thompson Magazine's large capacity, coupled with deceptive moves to buy time when refilling Magazines can cover this reduction in Reload Speed ​​Gun Skin.
Thompson – Trash Metallic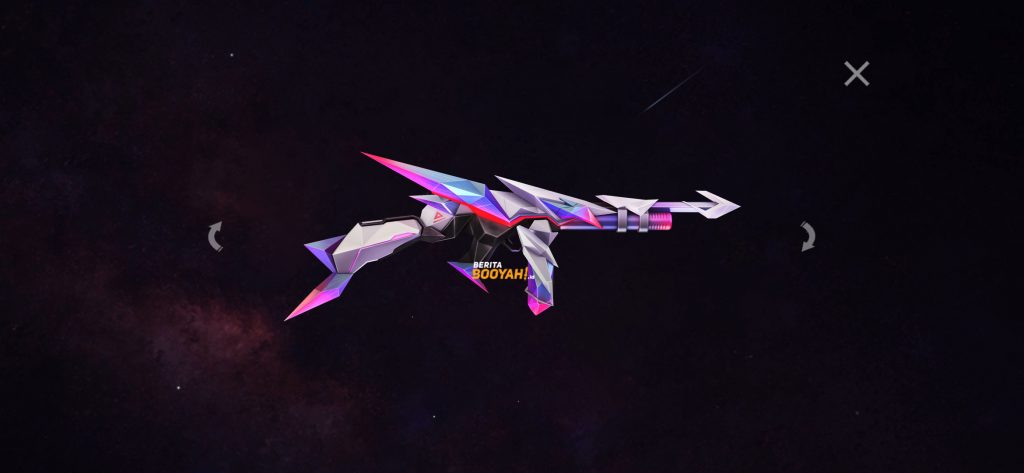 Statistics
Range(++)
Damage(+)
Magazines(-)
Finally, the special 4nniversary Free Fire Gun Skin, Thompson – Trash Metallic must enter the list. Not without reason, this combination of skin stats is quite deadly and definitely increases Thompson's strength as an SMG weapon.
With a high Fire Rate, stable Accuracy, and a large Damage that Thompson has, giving more points for an increase in Damage of 1 point, which will definitely provide additional power to level enemies easily.
The additional 2 Range Points allows the Thompson to be used at slightly further intermediate ranges. So that this weapon is more efficient and effective to use to fight in any situation. Seeing this, there is nothing wrong with having this gun skin.
So those are some of Thompson's best Gun Skins according to Booyah News. In Buddy Booyah's opinion, are there any other Thompson Gun Skins worthy of inclusion on this list?
---
Don't want to miss a series of other interesting information about Free Fire? Don't forget to follow Tiktok, Instagram, Facebook, and YouTube from Booyah News!